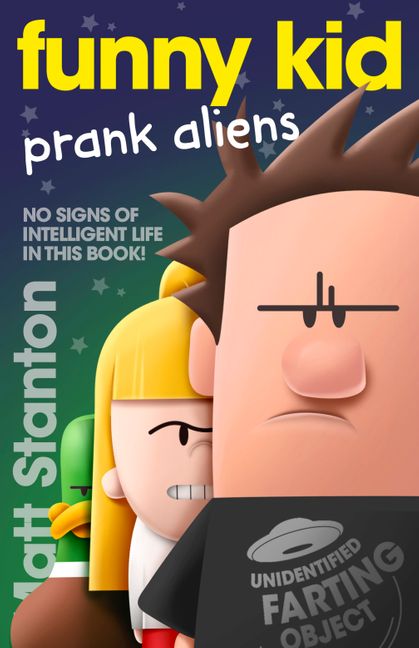 Funny Kid Prank Aliens (Funny Kid, #9)
By Matt Stanton
Reviewed by Annaleise Byrd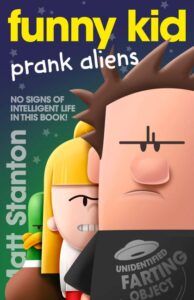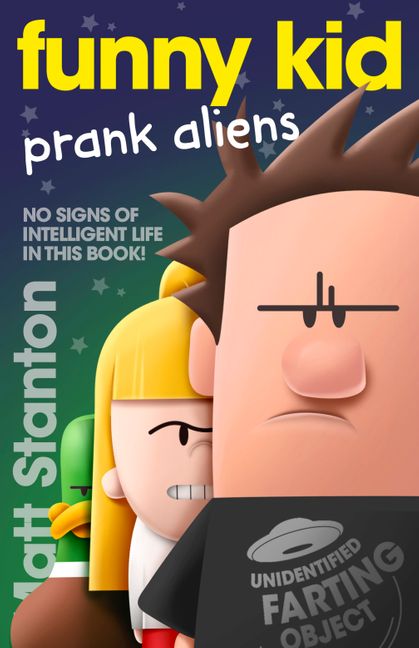 Prolific Australian author-illustrator Matt Stanton returns with the ninth book in his popular 'Funny Kid' series. Young readers will enjoy the main character's pranks, rants and overblown-confidence-followed-by-public-humiliation routine that are a staple of this series.
When 11-year-old self-styled 'funny kid' Max Walburt is faced with the endless boredom of school holidays and the lacklustre company of his usual friends (who are busy reading, engaging in a 'self-directed relaxation retreat' and participating in anti-litter activism), he makes the only reasonable choice: he decides to trick the entire town of Redhill into believing they've been visited by aliens.
Max sets about creating crop circles on the town soccer field, depositing mysterious 'top secret' files at the mayor's office and orchestrating a UFO sighting over the local fun fair. The pranks succeed at bringing hordes of tourists, journalists and conspiracy theorists to Redhill, which pleases not only Max but the town's tourism-hungry mayor as well. That is, until Max is visited by a real alien… a slimy green tentacled creature who demands to be taken to Max's leader, aka the major.
Suddenly Max is not the kid trying to convince people that aliens are real… he's the kid trying to convince people that aliens are real, for real. But are they really… or has the prank master just been out-pranked?
There is at least one illustration on most spreads, cleverly positioned so that any dialogue contained in speech bubbles shows up exactly where it needs to in the flow of page text. The cartoonish characters, exaggerated facial expressions and images of the alien will be especially appealing to young and developing readers.
While this book focuses less than usual on Max's individual friendships, it gently introduces new themes of mild activism and caring for the environment. As always, Stanton's writing is fun, accessible and never didactic. The book's closing declaration of impending prankish revenge means there's no doubt 'Funny Kid' fans will be back for more the minute the next book, Prank Ninjas, is released.
ABC Books 2021