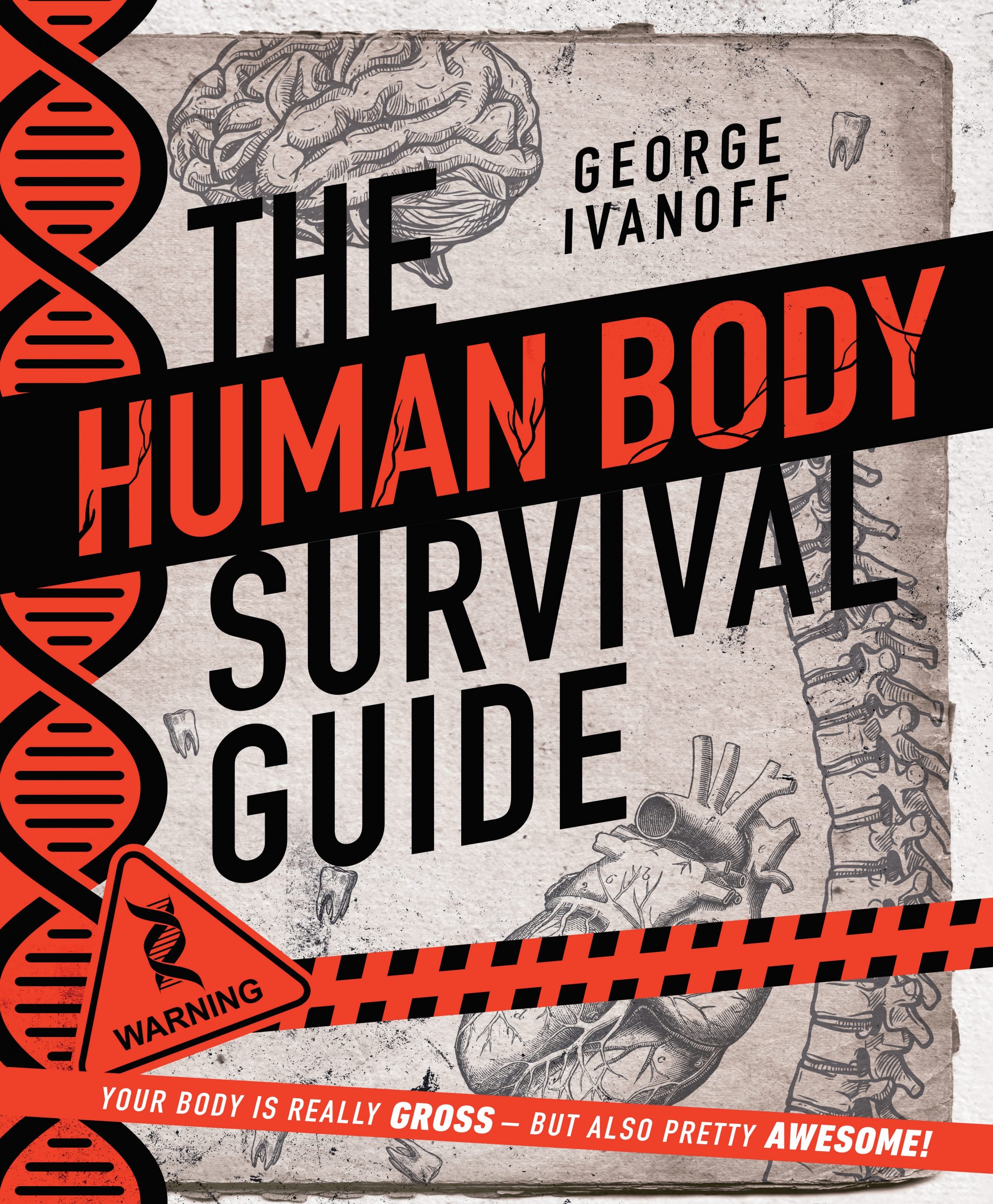 The Human Body Survival Guide
by George Ivanoff
reviewed by Mia Macrossan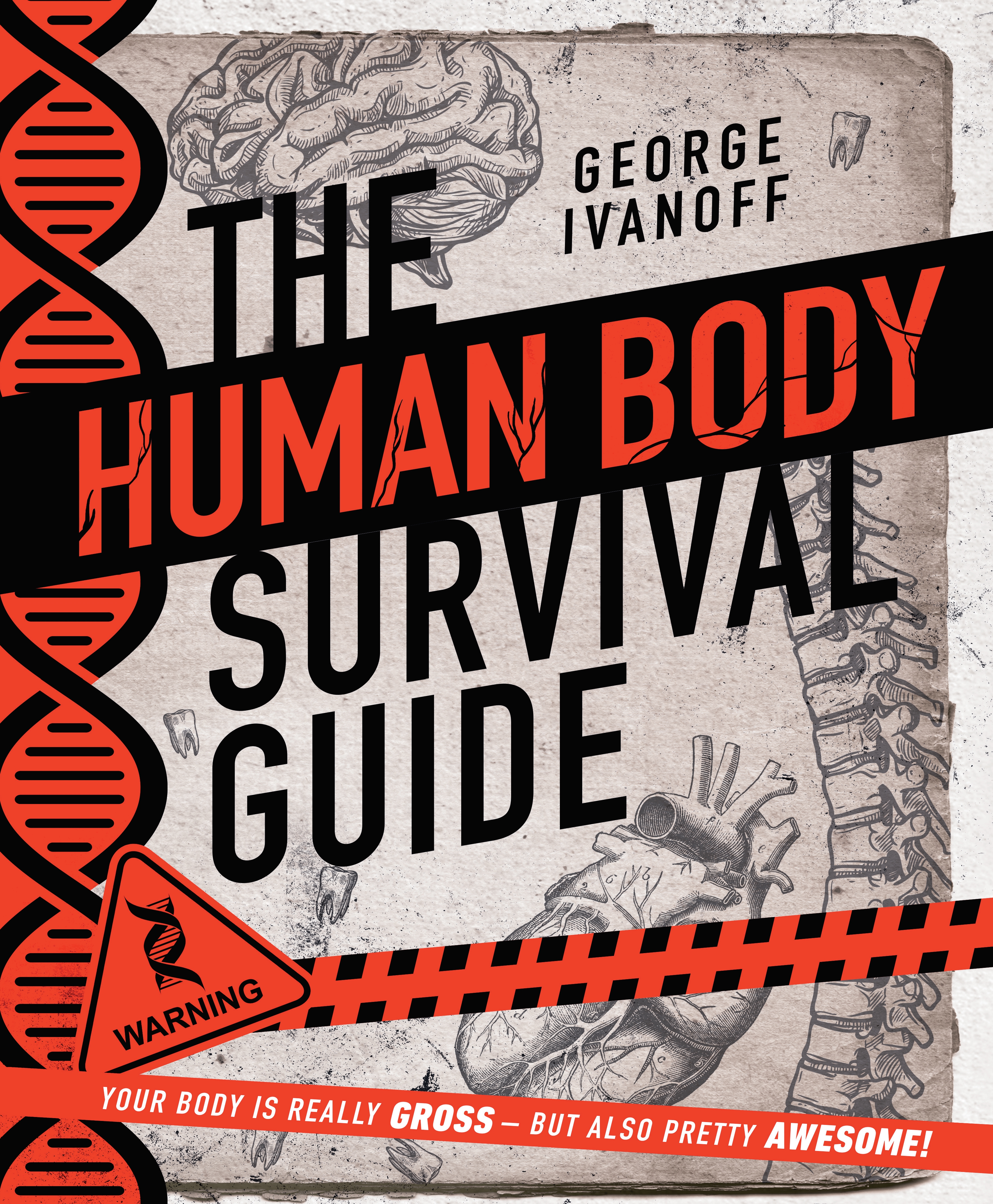 This is another volume in the Survival Guide series, the first being The Australia Survival Guide. The Human Body Survival Guide has 'all the facts and advice you need to survive living in your own body'.
It is  chockful of important information presented in a humourous way which makes it very accessible for children.
George Ivanoff delights in grossing out his readers with details but at the same time he is informing  them about the many ways in which our bodies function.
He writes in a conversational style that makes for easy reading complemented by illustrations that are actually not scary at all, but carefully chosen to inform but not repel.
The book is organised in 4 major sections titled  On the Outside – about skin, wrinkles, cuts, nails, sweat and body image;  On the Inside – cardiovascular and digestive systems, muscles, the brain:  Better Out than In – yes, all about body secretions and excretions, kids will love this section and finally Everything Else – a miscellany of facts about parasites, bionic parts, being a living ecosystem and more. Ivanoff does not mention anything about the reproductive system so you will have to look elsewhere for that information.
The book comes complete with a glossary and suggested further reading which includes books and websites. The red and black design is attractive and eye-catching.  A useful addition to home or school library.