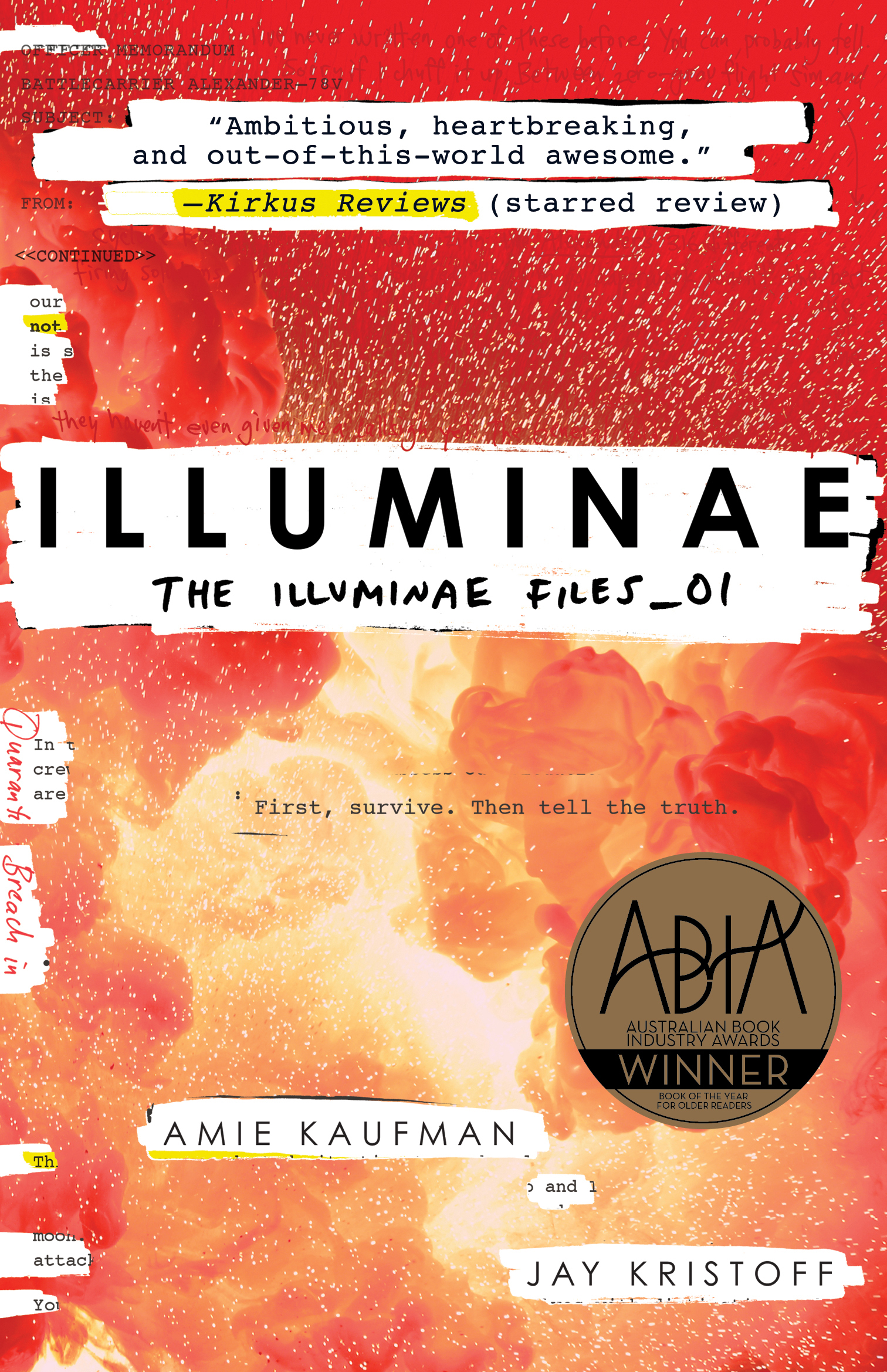 Illuminae – Absolutely BRILLIANT! ♥ ♥ ♥ ♥ ♥ (+♥)
By Amie Kaufman & Jay Kristoff
Reviewed by Junior Reviewer Aaron Ding
Aaron Ding is 11 years old with a passion to write stories, and is always looking for ways to improve them!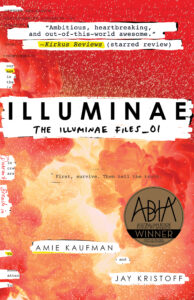 What is your favourite character? (And why?)
The Artificial Intelligence Defence Analysis Network, known otherwise as AIDAN, is an amazingly crafted character created by Kaufman and Kristoff, holding a conflicting and compelling place as villain and hero in Illuminae. Although murdering hundreds on the escape ship Copernicus, readers are left to determine their views on the true meaning of his actions. Although a machine, AIDAN's dialogue is masterfully crafted, describing its inner conflicts, thoughts and its relationship it has with main protagonists Kady and Ezra. A villain at the start of the novel, readers quickly discover what AIDAN's true aim is, driving the story forward and causing chaos in readers' emotion. Set in a sci-fi world set far in the future, Kaufman and Kristoff masterfully capture the fundamentals of what a sentient AI would truly look like – at heart, a gentleman only trying to protect his fleet. As AIDAN quotes:
Am I not merciful?
<ERROR>
What is the best moment in the story?
The last battle for the Hypatia's survivors, a scene with Kady and AIDAN in the control room of the Phobos-infested Alexander, the dreadnought Lincoln coming ever closer, its missile ports aimed towards the last survivors of the fleet. This ending is incredible, a wonderful summary full of suspense of Kady's last fight for justice after seeing so many of her friends and family fall victim to BeiTech Corporation's attack on Kerenza. Kaufman and Kristoff create an amazing bond between the readers and the heroes of the story, leaving the losses at the end of the novel heartbreaking while making the successes leaving readers cheering and punching the air. Pushing forwards through the flames and smoke that is what remains of the Alexander, Kady and AIDAN finally manage to destroy the Lincoln, a description of 'Brief suns light the night'. Even after you've read the astonishing ending; the world of heroes, monsters, suspense and sacrifice that Kaufman and Kristoff have crafted, it will be at least half an hour before you can pull yourself out of this world!
What did the book make you feel?
Illuminae gave me a concoction of clashing feelings! In the novel, there is a brilliant mix of tragedy and humour, with disturbing but hopeful and heroic sacrifices made. The plot of the story wreaks havoc on your emotions, and, as mentioned before, essentially creates unbreakable connections between the characters and the readers. Although the main theme of Illuminae is quite dark, centring around war, death and deadly illnesses, the light banter, kindness and comical aspects of the story lift it up. Full of suspense and action, the emotional pull of Illuminae keeps you going back for more.
Would you have changed anything in the story and why?
There is barely anything to change in Illuminae, with its perfect plot, emotion and twists. However, I would have loved to see some more description of the ships and life on it, with more detailed dive-in of this fabulous world to enhance the feeling of this dystopian sci-fi future. But really, my other slight complaints of the story are essentially just nitpicks. This is a truly amazing read.
To whom would you recommend this story?
I would definitely recommend this story to anyone twelve or above, and anyone who has read books like Cherub and The Hunger Games. As mentioned before, the occasionally gruesome and dark themes of Illuminae are not for the faint-hearted; this book is more suited to teenagers and young adults who are looking for the challenge of reading this 599 page novel.
Exceptional format!
Illuminae isn't an ordinary page-by-page paragraph filled novel; it's full of diagrams, illustrations and amazingly formatted files. Much of the story is described through transcriptions, online chat logs, ship diagrams and even movie posters! Although this may seem a strange approach to creating a novel, in fact, this format enhances the book extraordinarily, giving its excellent story a remarkable finish.
How many hearts out of five?
If I could, I would give this story a six out of five! This multiple award-winning book will far exceed your expectations. Absolutely BRILLIANT! ♥ ♥ ♥ ♥ ♥ (+♥)