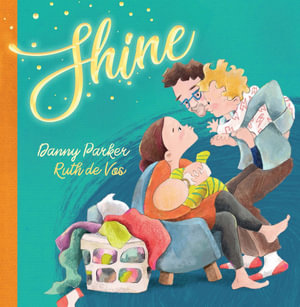 Shine
By Danny Parker
Illustrated by Ruth de Vos
Reviewed by Mia Macrossan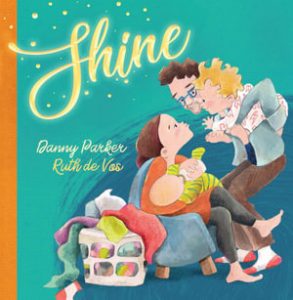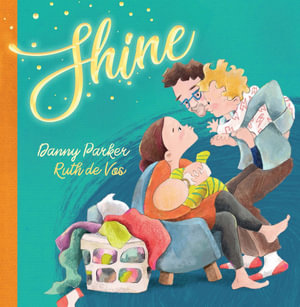 People are often impelled to list and enumerate the ways in which they love someone, whether it be a friend, lover, or family.  Parents particularly care for their children  in a special way: they love and adore them and know that the child has changed their life immeasurably. (I am reminded of Elizabeth Barret Browning's How Do I Love Thee? Let Me Count the Ways, but that is for grownups)
Danny Parker has given expression to this boundless joy and love in Shine which is a series of statements enumerating how deeply, wholly, totally children encompass and enrich everyday life.
' When I daydream you're the dream…
In my one and only, you're the one.'
He describes this picture book as a love song for anyone who truly appreciates someone else.
I am not sure if the very young will understand concepts such as 'In my stories you're the theme', 'In my easy, you're the ease' but there is so much packed in here, some of it easy, some of it a bit more challenging that it is a book where understanding and appreciation will grow with the child.
Ruth de Vos's art  is exuberant and joyful, lively and accessible. In page after page she shows normal family situations and activities, including the occasional mishap. It starts in the morning with the children waking up the parents by bouncing on their bed, playing in the house and in the garden, followed by food, bath time, and a good night kiss.
There are plenty of new words to learn, new ideas to grasp, and splendid pictures to enjoy in this book which is ideal for sharing.