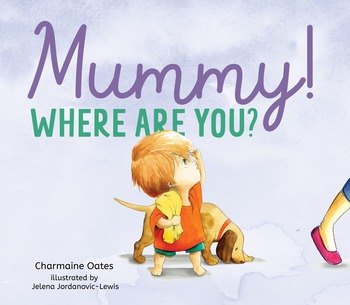 Mummy! Where Are You?
By Charmaine Oates
Illustrated by Jelena Jordanovic-Lewis
Reviewed by Mia Macrossan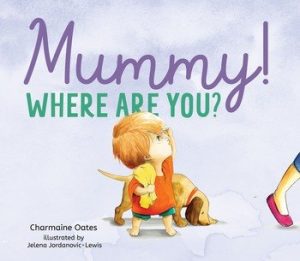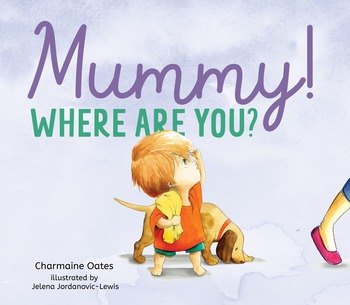 This is South Australian mum-of-three Charmaine Oates' debut picture book inspired, she says, by her son Hamish. Jelena has illustrated eight picture books, each in a delightfully colourful and quirky style.
Today is Charlie's favourite day of the week  as this is the day Mum  stays home from work intending to get some housework done. (Can't see a man doing that, but some things change slowly.)
As Mum moves quickly from room to room Charlie keeps losing her and calls out, 'Mummy! Where are you?'  He searches for her and when you lift the flap you find her as Charlie says: 'Charlie help too?'
This is a cute lift the flap book where Charlie has to find Mummy making the bed, emptying the washing machine, doing some gardening, trying to cook a meal. Charlie's 'help' each time creates more and more mess and her face as the day progresses is priceless. Finally  the tables are turned, and Mummy can't find Charlie but all ends happily.
Lively expressive illustrations with large flaps do much to extend this little story. Charlie is accompanied by a cute dog who does his own thing on each page adding an appealing extra for young readers.
A beguiling book for the very young.