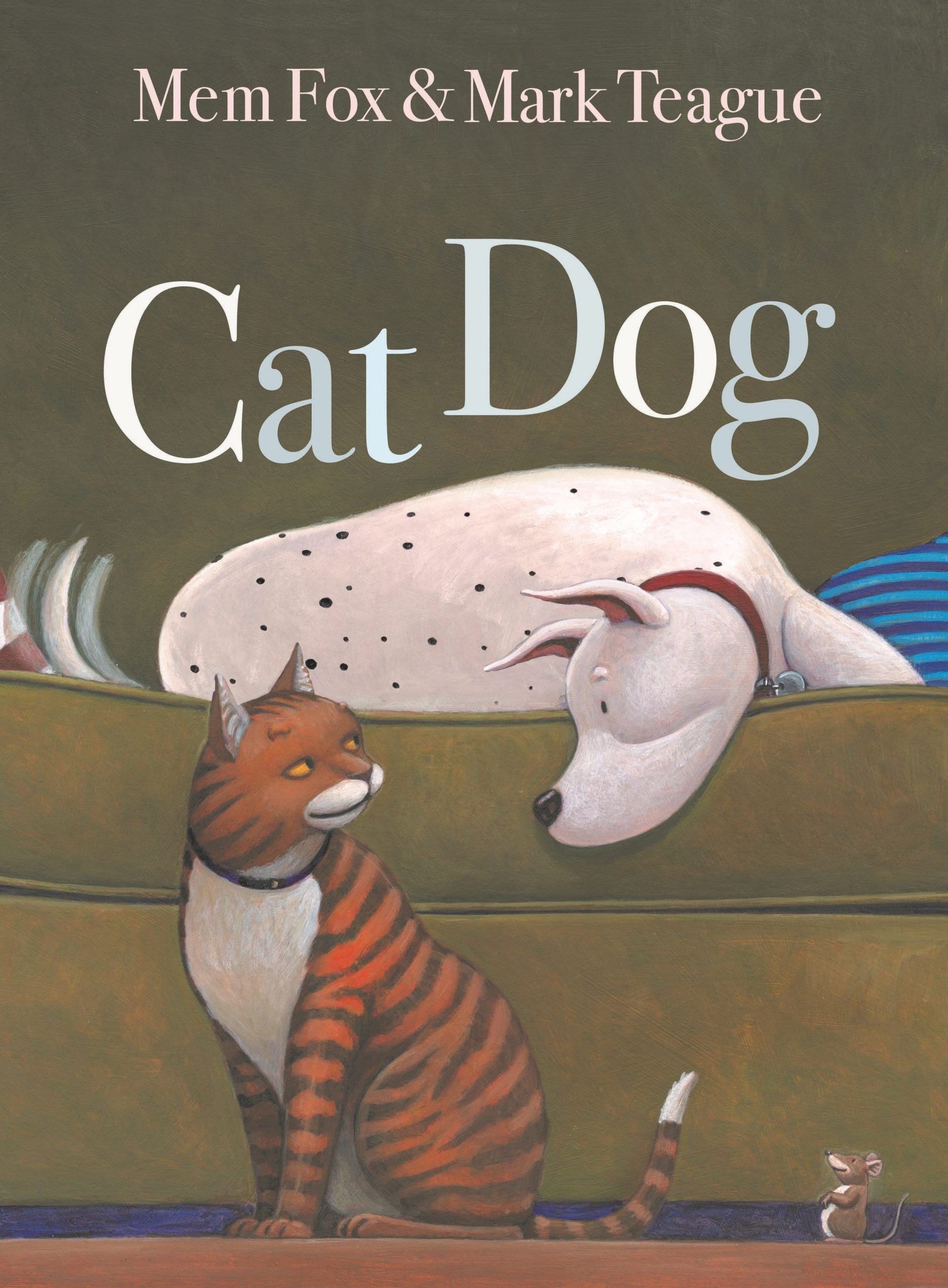 Cat Dog
By Mem Fox
Illustrated by Mark Teague
Reviewed by Mia Macrossan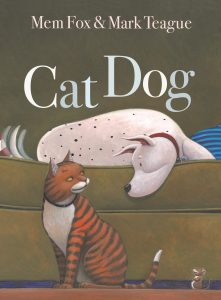 The latest hardback picture book by national treasure Mem Fox, illustrated by Mark Teague, is a cleverly constructed question and answer story that is unexpected in many delightful ways.
The opening So there was a scary dog, right? shows a petrified cat and a huge scary dog. Turn the page for the answer and you get No! showing an ordinary mutt scratching himself on the seat of the couch with a relaxed cat sitting on the back. And the dog was wide awake, right? No, because the next page shows him fast asleep. But the cat has seen a mouse Yes, and it all gets a bit crazy from there with the cat the dog and the mouse upsetting expectations at each turn of the page.
This is an inspired way to engage young readers as each page is based on a question and their answers are usually wrong creating much excitement and hilarity.
The illustrations are bold and alive with movement with the cat the dog and the mouse  often in laugh out loud expressive closeup.
One to treasure.