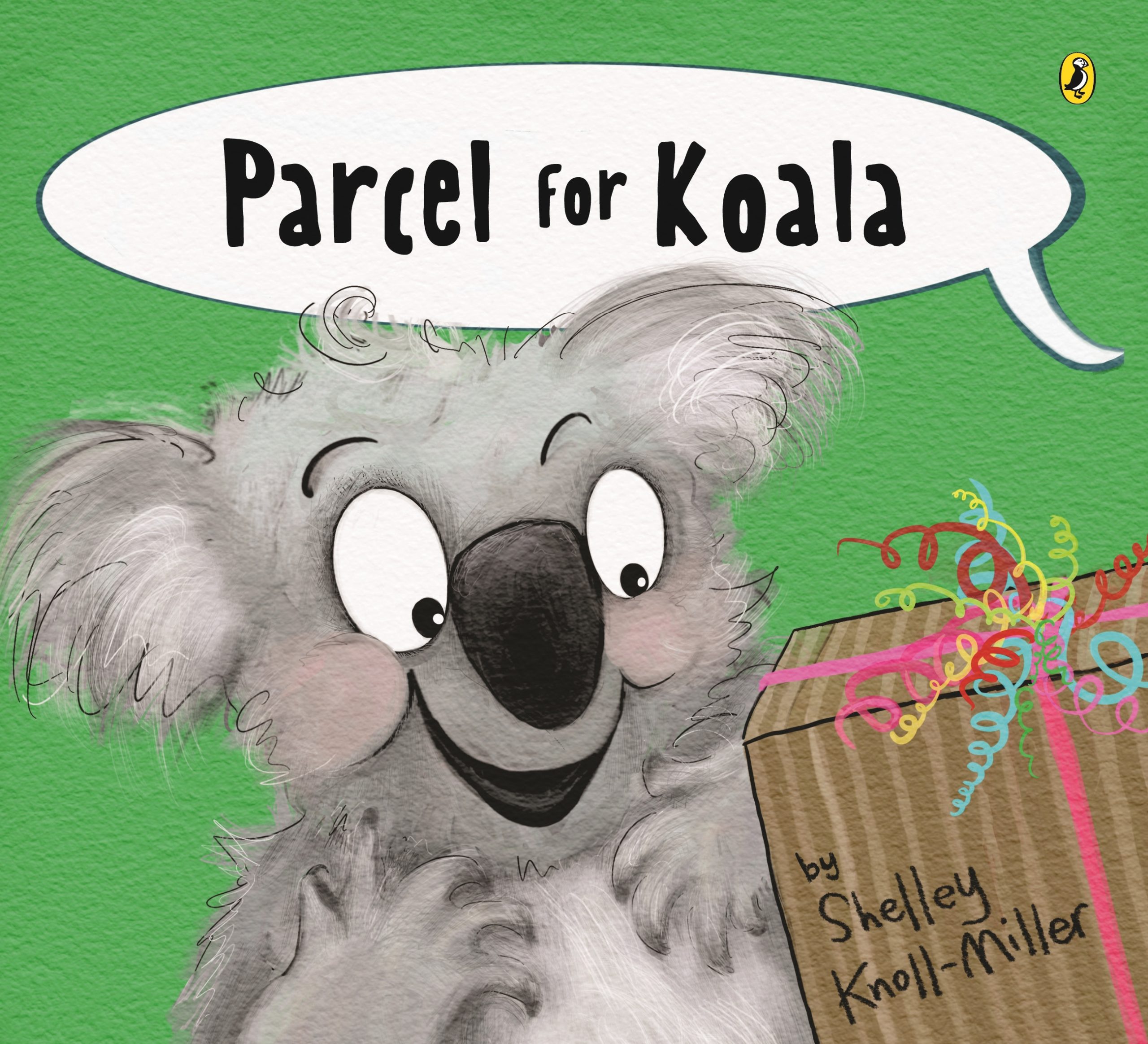 Parcel for Koala
By Shelley Knoll-Miller 
Reviewed by Margarite Igras
Shelley Knoll-Miller is an Australian illustrator who loves storytelling. She has written a series of picture books including Parcel for Turtle, Parcel for Gorilla and Parcel for Penguin. In her latest book, Parcel for Koala, she introduces the preschool reader to some familiar, noisy Aussie animals in a fun and delightful guess-what's-in-the-box story.
The noise begins at the end pages. Koala just wants to have a snooze, but the tree is filled with squawking crunching, munching, cockatoos.  The other animals sharing the tree are equally tired of the incessant noise, so when there is a surprise parcel delivered for Koala, Owl hopes it could be some earmuffs, while Bat wishes for a harp to play some quiet lullabies. When the parcel is finally opened, Koala beams with excitement saying I LOVE IT!  Soon, there is quiet, and all the animals can finally sleep.
Animated white cockatoos fill the pages providing a noisy backdrop for frazzled Owl, Bat, Possum, and Koala. The blues, greens and purples reflect the Australian bush, and the brightly beribboned parcel becomes a focus of attention and activity. The text is rich with onomatopoeia, such as Ark, screech, Ack, Ke, boing, Hoo, Kar and will be fun to read out loud, especially with the sound effects.
The younger reader will be guessing throughout and be delighted by the ending.