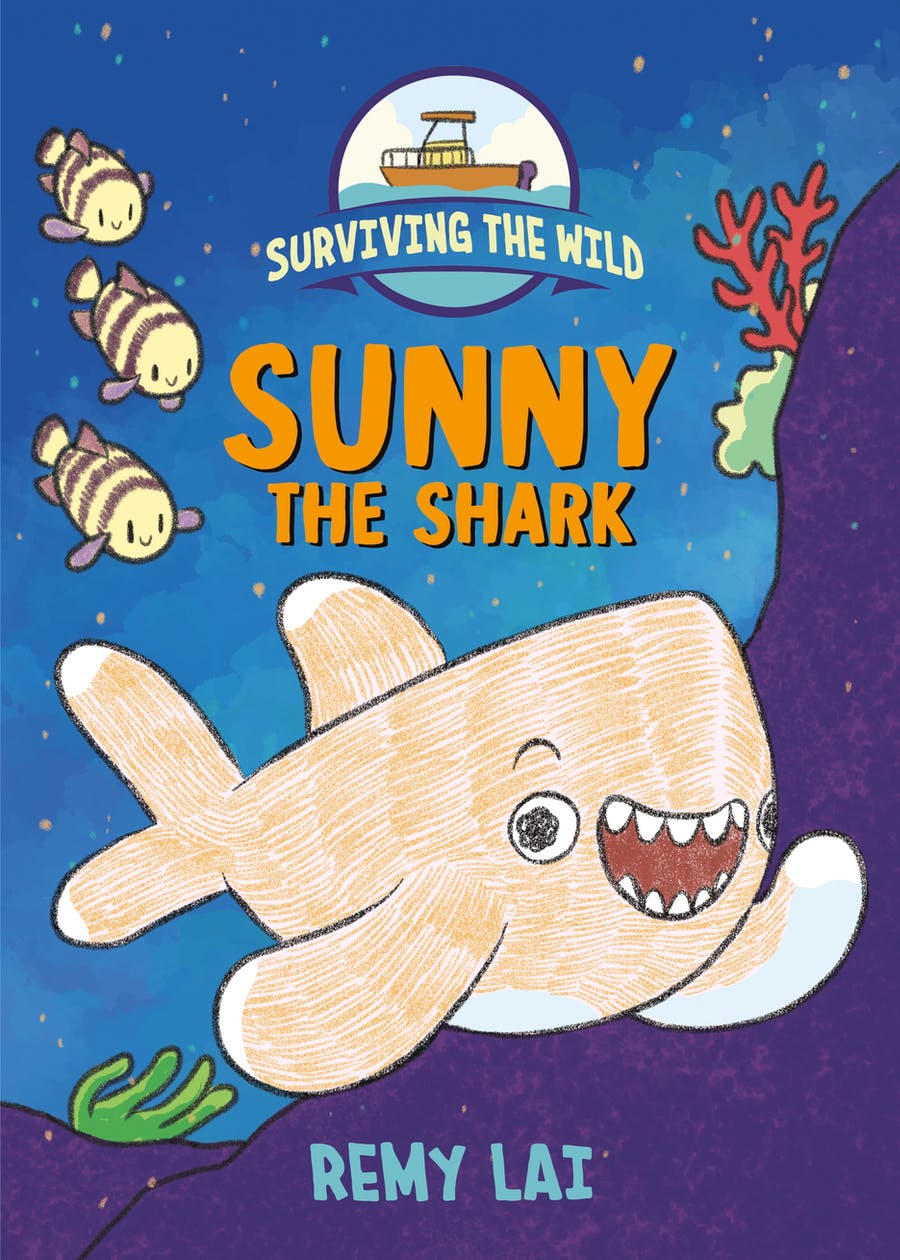 Sunny the Shark: Surviving the Wild 3
Created by Remy Lai
Reviewed by Mia Macrossan
Remy is a Brisbane author who has successfully built up a large audience for her cheerful but heartfelt graphic novels.
This is the third in her environmental series for younger readers Surviving the Wild which focus on raising awareness of various animal habitats, how humans' impact upon it, and what we can all do to help protect it.
Previous titles are Star the Elephant which tackled deforestation and Rainbow the Koala, which was about the environmental effects of bushfires. Sunny the Shark is a little story with a big message about plastic polluting the ocean.
Sunny is an oceanic whitetip shark, a top predator who has few natural enemies. When a group of noisy pilot fish offer to accompany her she is reluctant but agrees after they offer to get rid of the parasites stuck on her. They even clean her great big teeth.
Sunny is tagged by a research ship when she chomps on something delicious and off they all go exploring the ocean for food and adventure. The first thing that happens is that she accidentally gets a plastic ring around her which gets stuck.
Gradually as she grows bigger it becomes tight pinning down her left fin, impeding her swimming and making it difficult for her to catch her food despite the efforts of her friends the pilot fish and the barnacles on the plastic ring to help her.
This story does have a happy ending but there is an obvious lesson to be learned here.
Remy tells her story in an entertaining way, using humour and a comic book illustrative style to keep her young readers engaged. She manages to give Sunny an endearing personality and the eager pilot fish are delightful.
There is lots of interesting information in the back and some simple suggestions for ways in which children can help protect the planet, all illustrated in Remy's  zany appealing style.
A worthwhile addition to an attractive series.