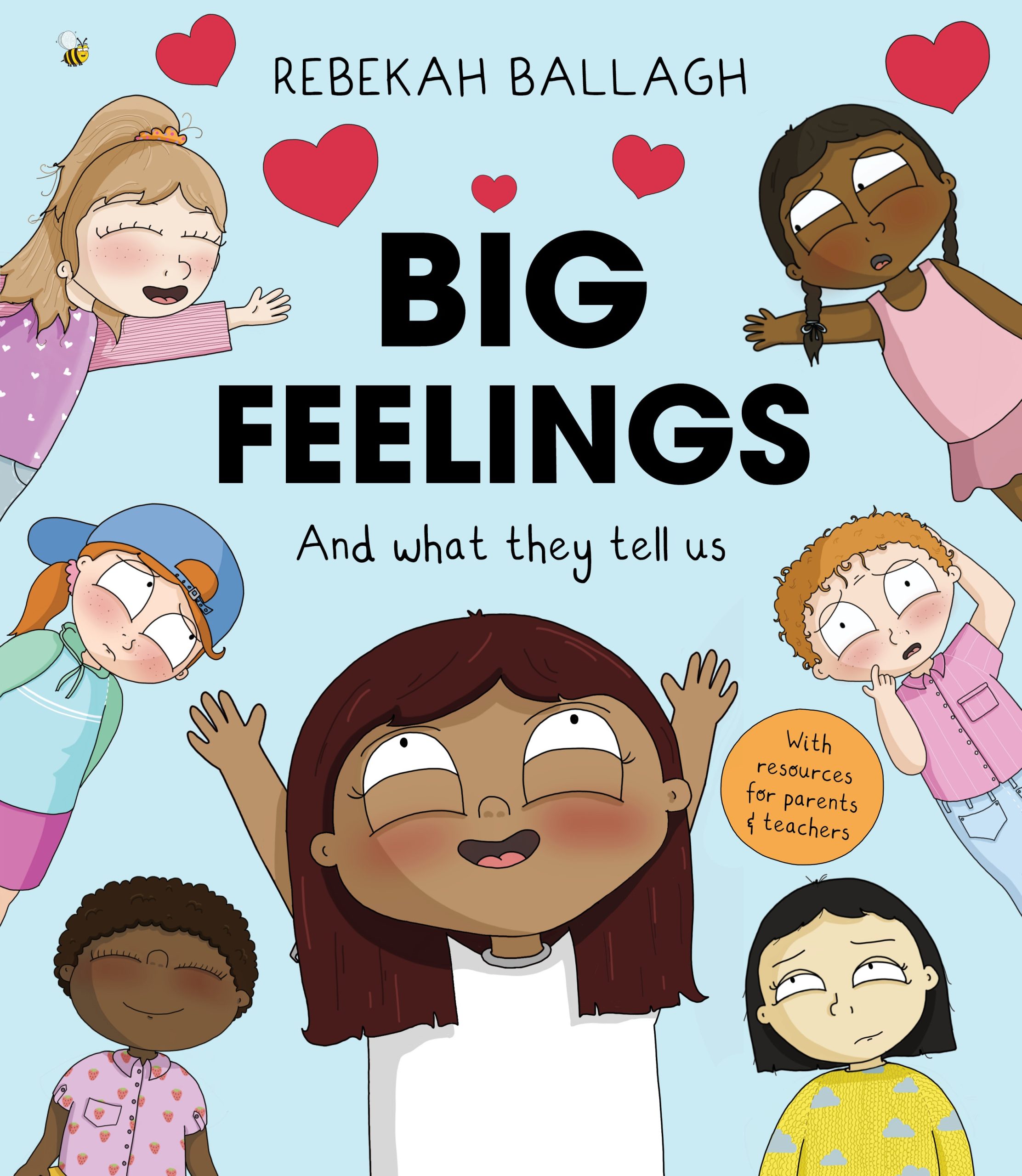 Big Feelings and What They Tell Us
By Rebekah Ballagh
Reviewed by Margarite Igras
Rebekah, who has both written and illustrated this book, has used her background in counselling to create an instructive book about emotions for children. In the opening text she says Emotions are messages from the heart, they tell you what you need.  She speaks to the reader, empowering them, to deal with the Big Feelings as they arise.
The book explores 14 different emotions, experienced by 14 different characters. It can be read as a whole for older readers, though the younger ones may only cope with a few stories at a time.
Each story describes a character whose emotion has an effect on the body and explains what to do about it.  Charlie feels anxious, he worries about monsters, reading in class, getting into trouble. This makes his tummy feel funny.  By breathing slowly and talking to his teddies, he calms himself.  Tom feels embarrassed, his cheeks are hot and flushed. He thinks of all the silly things he has done. But everybody makes mistakes.
The story is in verse, the text has a friendly font with mainly 4 lines to each page. The comic characters have exaggerated eyes that, with the support of the text, illustrate a particular emotion. The pages are colourful and can lead to further discussion. As a side, the reader is invited to find a little bee on each page.
The back of the book is filled with useful information for parents, caregivers, and teachers. In particular, the Feelings wheel that captures feelings in colour groups and gives children the vocabulary to identify a range of emotions.
A very useful book for Infants to Primary school  children.