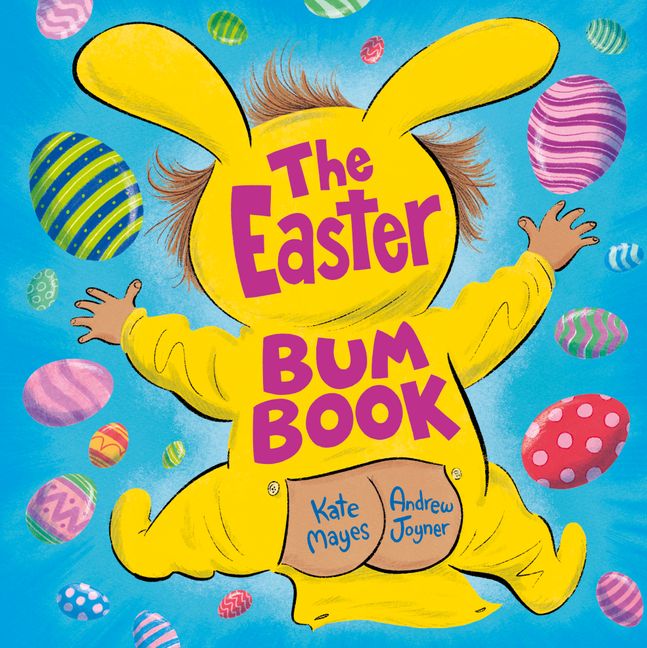 The Easter Bum Book
By Kate Mayes & Andrew Joyner
Reviewed by Mia Macrossan
This team has previously produced The Bum Book which is, in the words of Andrew, ' a book for anyone who has a bum or knows someone with a bum. It's a celebration of my bum and your bum and the whole world's bum,' and

The

Christmas Bum Book

, a joyful and hilarious romp of Christmas bums.
And now here is The Easter Bum Book full of Easter themed bums. Think of Easter Parade, chocolates and carrots, egg painting and egg hunting and add a bum to everything. Even the full moon and the Easter Bilby get the bum treatment. My favourites are  the hot-cross-bun-bum, the 'eaten too much chocolate bum, and the boiled-egg bum.
Mayes and Joyner have again taken a cultural occasion and infested it with bums of all kinds. Joyner's  bright colour and  crisp line  create  humourous, energetic and  zany illustrations that keep you turning the pages. Mayes is adept at adding descriptive words to bum to create sounds and images that bring a smile to your face.
A laugh out loud picture book to share with toddlers, children and all your loved ones.