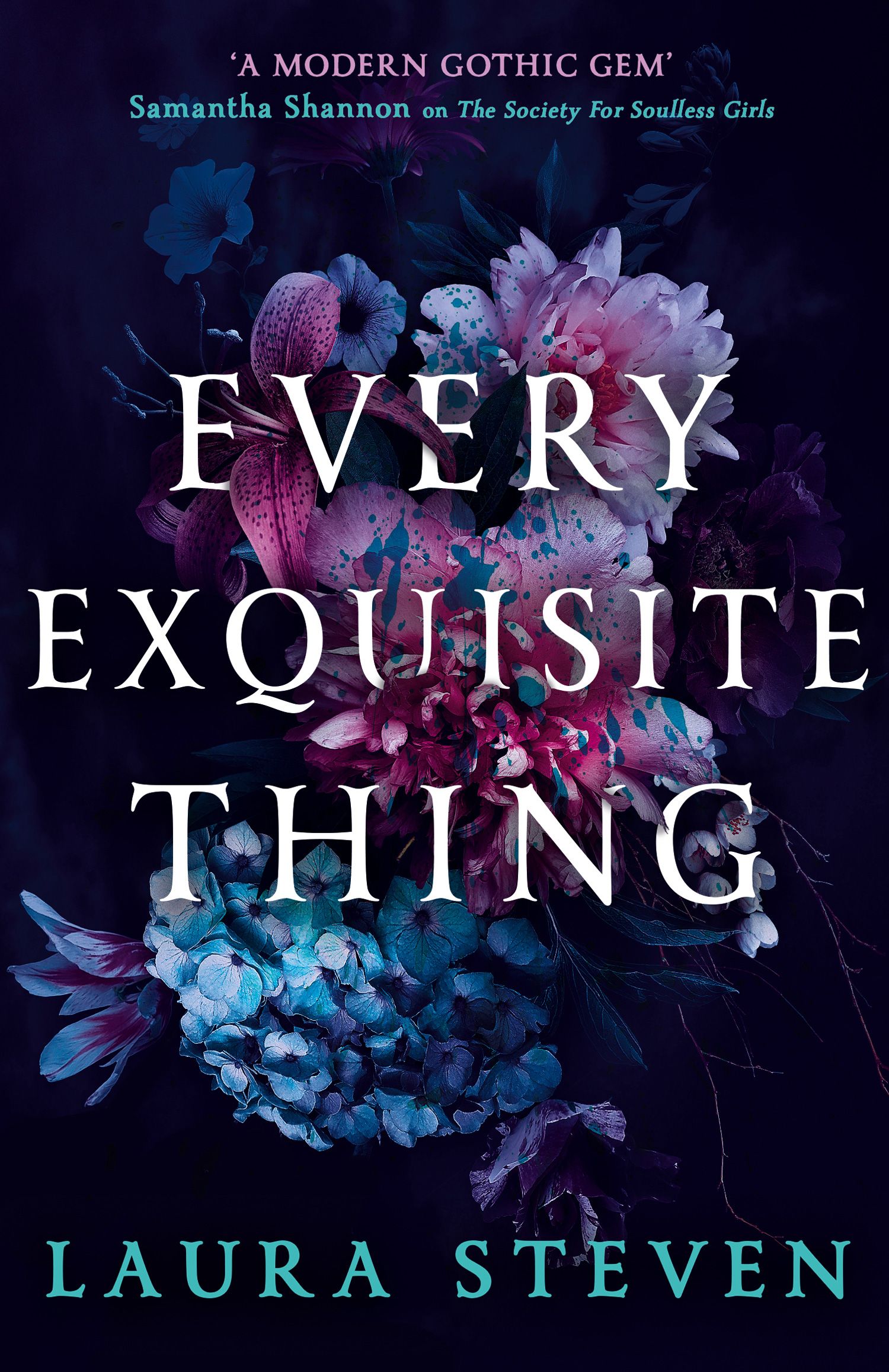 Every Exquisite Thing
By Laura Steven
Reviewed by Lucille Rose
Reading Every Exquisite Thing by Laura Steven is like taking a shot of espresso—deliciously dark and so strong that it takes over your senses.
This book centres on Penny Paxton, the daughter of A-list celebrity Peggy Paxton, as she follows in her mother's footsteps by attending the infamous Dorian Drama Academy. For Penny's entire life, the world has been watching her. Amazed by her beauty and talent and obsessed with her picture-perfect life. Since she was born, she had the attention of everyone around her. Everyone but her mother. She's always fought for her approval and tried to perfect herself in every way she knew how: beauty, academics, and now, Dorian Academy.
On her first day, she auditions for the role of Lady Macbeth but loses to a beautiful sharp-tongued classmate. However, Penny discovers a shameful secret that could ruin her rival and uses it to claim back the role of Lady Macbeth. In doing so, she is introduced to a famous professor at the academy who gives Penny the chance to retain the one thing she has long fought for: her beauty. But Penny soon realises that within these painted portraits lie dangerous secrets that threaten much more than her beauty.
Reading Every Exquisite Thing was an experience I'm not likely to forget soon. I was in constant rapture at the twists and turns that flowed through this book, keeping me hooked until the very last page. It has your regular 'students solving a murder' but with a gothic twist. Each character perfectly played their part in this edge-of-your-seat mystery. But I have to give a shout-out to the kind and compassionate love interest, Catalina. I don't often enjoy gothic reads, so Catalina's warm, sunny disposition compared to the gloom around her gave a balance to everything.
Not only did this tale lure me in with its dark drama and thrilling plot, but it brought up some very real issues that many people face. Penny's eating disorder perfectly articulated the problems many women battle, and an obsession with perfection that often comes at a price. She also craved her mother's validation, blaming herself for the lack of love she received. That said, this book has many triggers that could be uncomfortable for readers, such as emotional abuse, addiction, disordered eating, body horror, disfigurement, violence, suicide threats, death, and sexual references.
It is a mature book, but one worth reading. I would recommend it to 15 to 17-year-olds who enjoy a good, eerie mystery with lots of surprises. Three out of five stars.