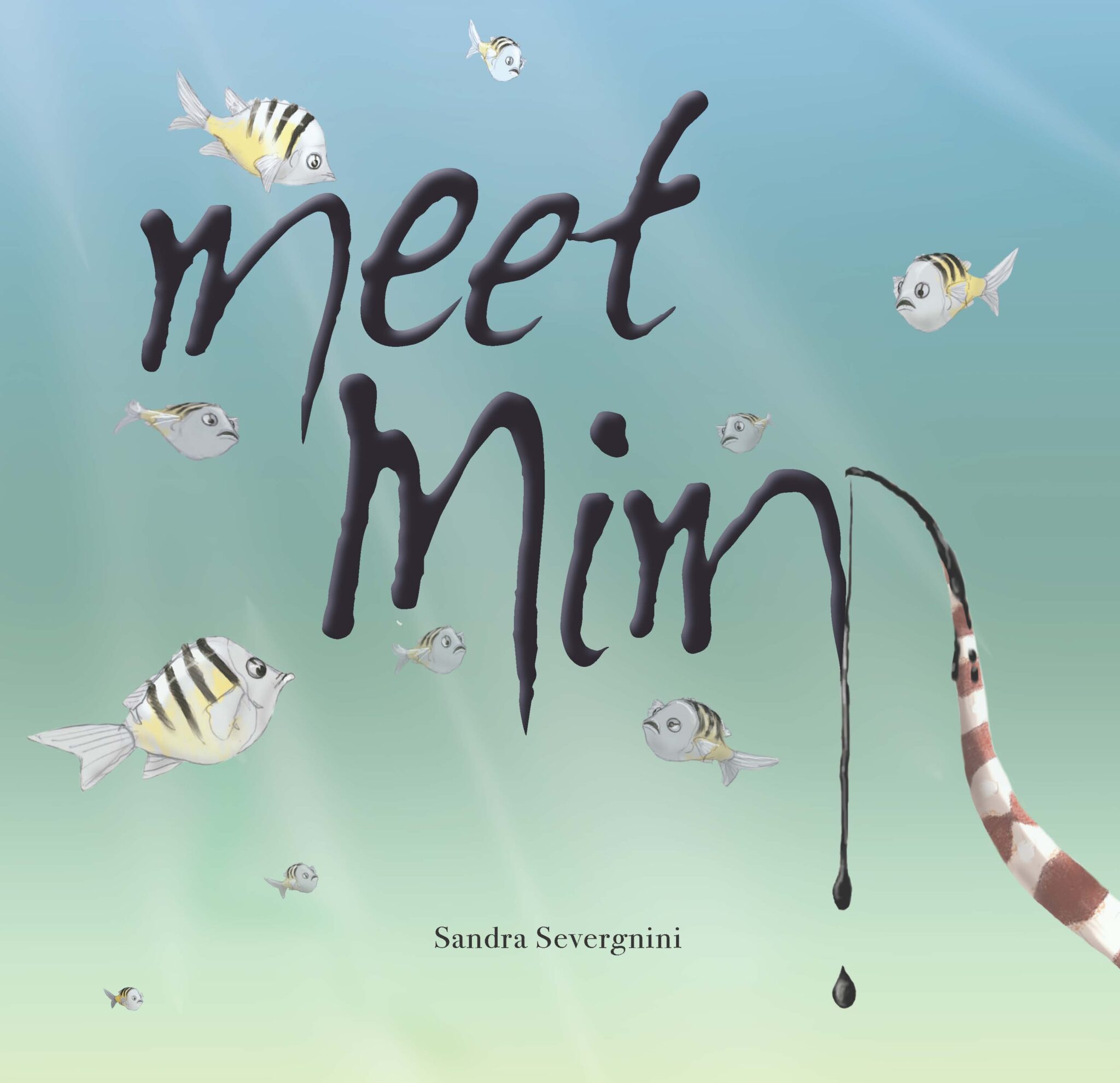 Meet Mim
By Sandra Severgnini
Reviewed by Sandhya Parappukkaran
Sandra Severgnini's newest picture book, Meet Mim, has a cover that exudes mystery. The murky sea blue-green background, curious wide-eyed fish and drops of black ink dripping off the title perfectly sets up the reader for intrigue. Who is Mim? Is the stripy tentacle on the side of the cover a clue?
The front endpaper showcases a variety of sea creatures illustrated with wonderful detail that will warrant close inspection by keen ocean life enthusiasts. The first spread shows an inviting expanse of sparkling yellow greens, with the ocean teetering at the edge and mangroves thriving in shallow waters. This is where Mim lives.
Is Mim a spotted flatfish or a spiked lionfish? Turn the page and you'll see she's neither. She's a banded sea snake. But wait, that's wrong too! Our wide-eyed fish friends (from the cover) follow along, watching as the narrator tries to decide who Mim is. There are clues on every spread for the astute reader to guess what might be going on. All is revealed in the end. Hold on to your tentacles, spoiler coming up!
Mim is a mimic octopus. The last spread shows Mim's copying efforts compared with the actual sea creatures she mimics. Severgnini has incorporated  realistic detail, including sea shells, plants and unfortunate bits of rubbish floating in the ocean to pore over on each spread. And there are 5 fabulous facts at the end for the fact loving little readers who wish to learn more about this master of disguise.
Severgnini's clever use of light and shadows, colours and textures brings the seabed alive in this fascinating book that is sure to entertain curious little wildlife lovers.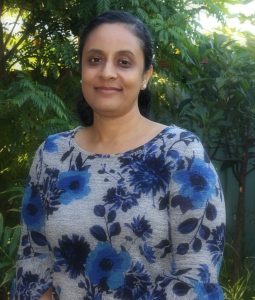 Sandhya Parapukkaran's latest picture books is Stay for Dinner.