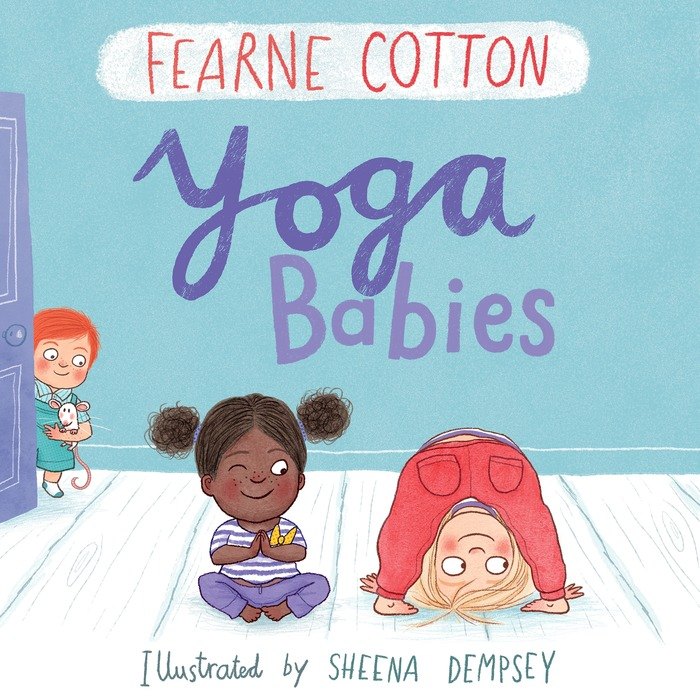 Yoga Babies
by Fearne Cotton illustrated by Sheena Dempsey
Reviewed by Dajo Finlayson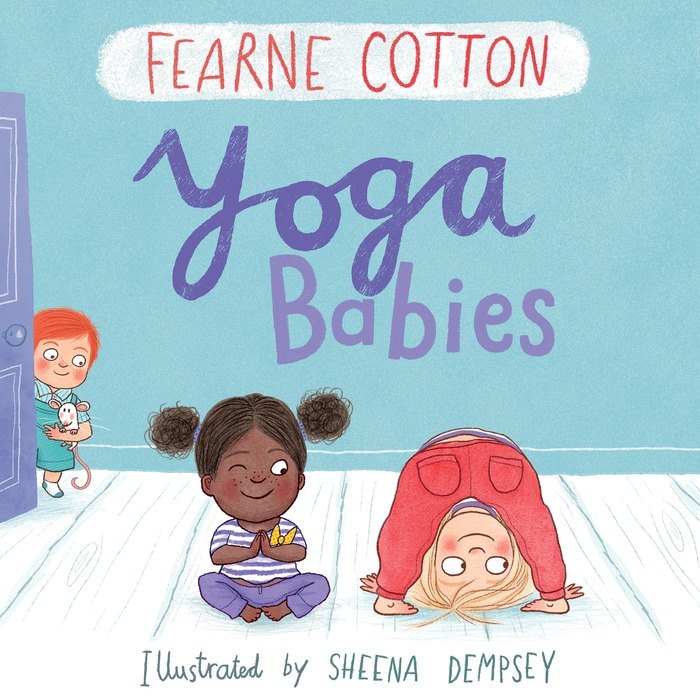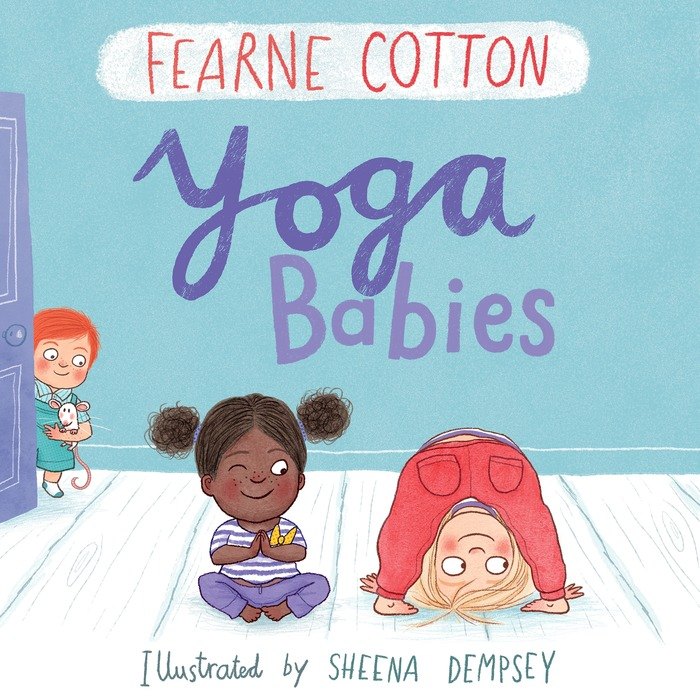 This lovely, gentle, and at times quirky picture book introduces children and parents to the calming nature of Yoga.
The colourful, cheeky illustrations of the babies and their favourite toys or pacifiers and the simple, effective and rhyming text instantly engage the reader as we are introduced to each of the babies' unique personalities.
The author has incorporated simple yoga poses seamlessly into the book, with a different family on each page including yoga into their day. By simply making the many moves into a fun game for the babies, it allows the mums, dads and siblings to also get some relaxation and exercise.
The illustrator has made good use of the endpapers showing the start and finishing results of a beginners' babies' yoga class and the whole of the book is filled with interesting, age appropriate and colourfully stylised illustrations.
This book hasn't gone into the spiritual practice of yoga, but rather the focus is simply on stretching, relaxation, and breathing techniques that are calming for children and their families.
It shows the way readers from all cultures can chill through the art of yoga and is recommended for mums with bubs!
New Frontier Publishing 2018 32 pages hardback $24.99 ISBN 978-1-925594-07-2