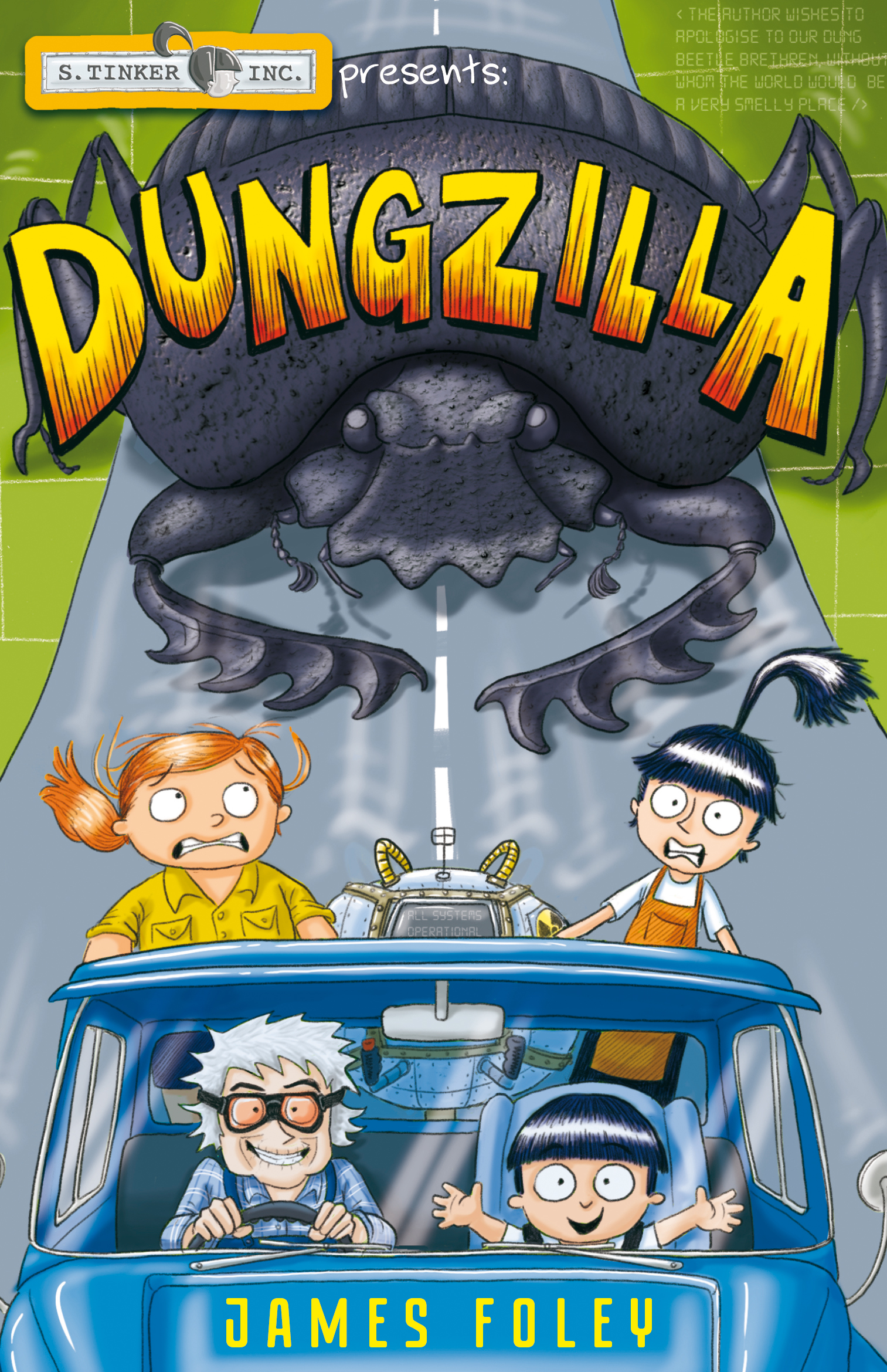 Dungzilla
by James Foley
reviewed by Tyrion Perkins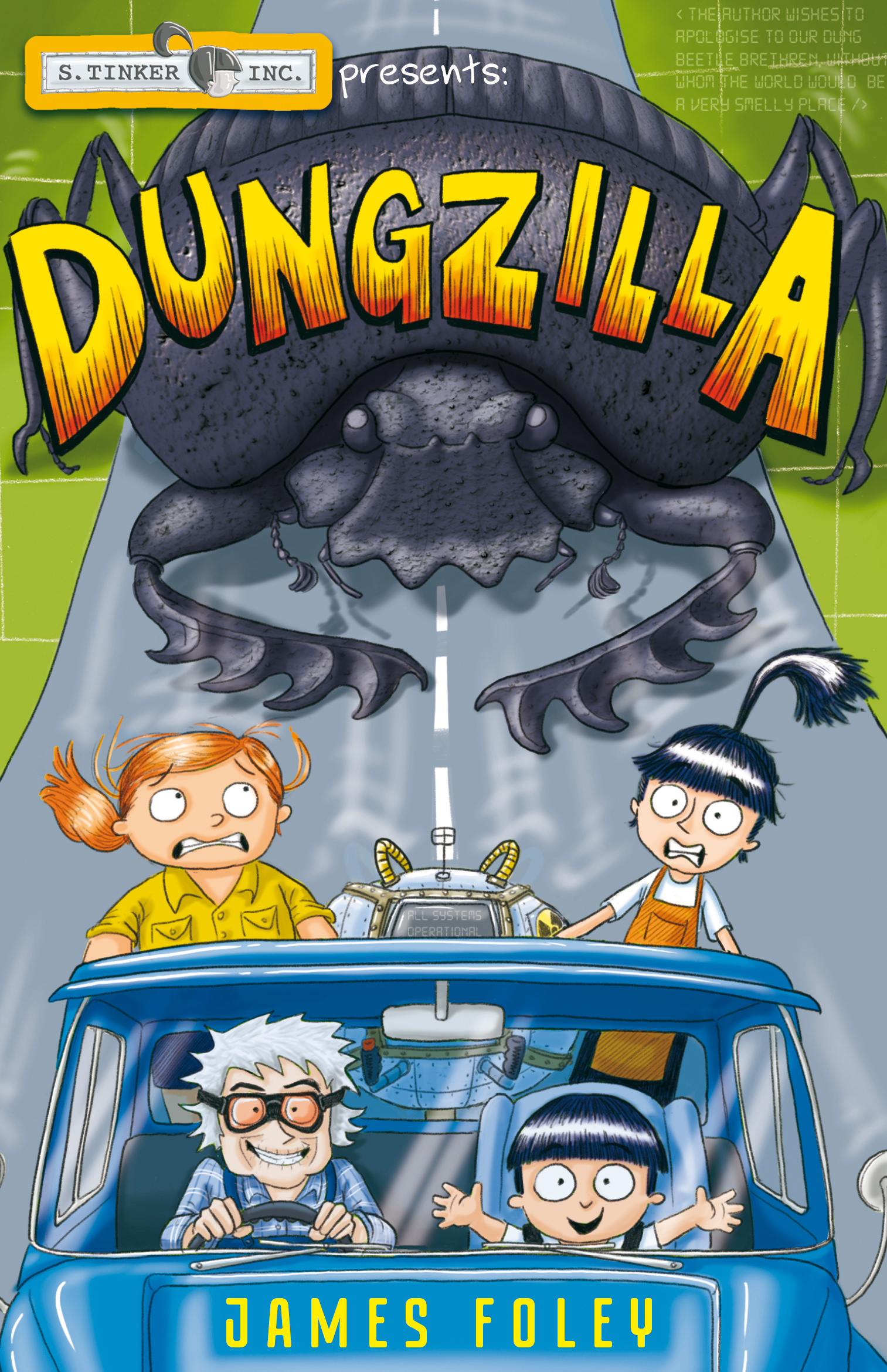 Two scientist/engineering girls accidentally resize a dung beetle so their whole town is threatened by a massive dung ball – who wouldn't want to read it? Especially told comic book style through the attractive  illustrations by James Foley, who also illustrated My Dead Bunny by Sigi Cohen.
Sally Tinker first appeared in Foley's Brobot in 2016. In this second story she is still accompanied by her baby brother, but this time her friend introduces her to a dung beetle which flies in the way just as Sally is demonstrating how her new invention, the Resizenator, can solve many world problems. It's a simple story but with many twists and surprises. The illustrations are cute and charming, and the whole thing scoots quickly along with loads of fun and laughs. There's even a bit of biology thrown in to please teachers. And I'm happy to say despite having enough poop to destroy a town, this is good, clean fun. The characters are likeable, especially ex-race car driving grandma.
The words can be long and complex, so it is not always an easy read, but it works as a short story told in a visual format. While it is probably aimed at readers aged 7-10 , I think it would appeal to both younger and older, and would highly recommend it to everyone.
Published by Fremantle Press 2017, 120 pages, paperback $14.99ISBN 9781925164831
Aurealis Awards Best Graphic Novel/Illustrated Work (Shortlisted 2018)