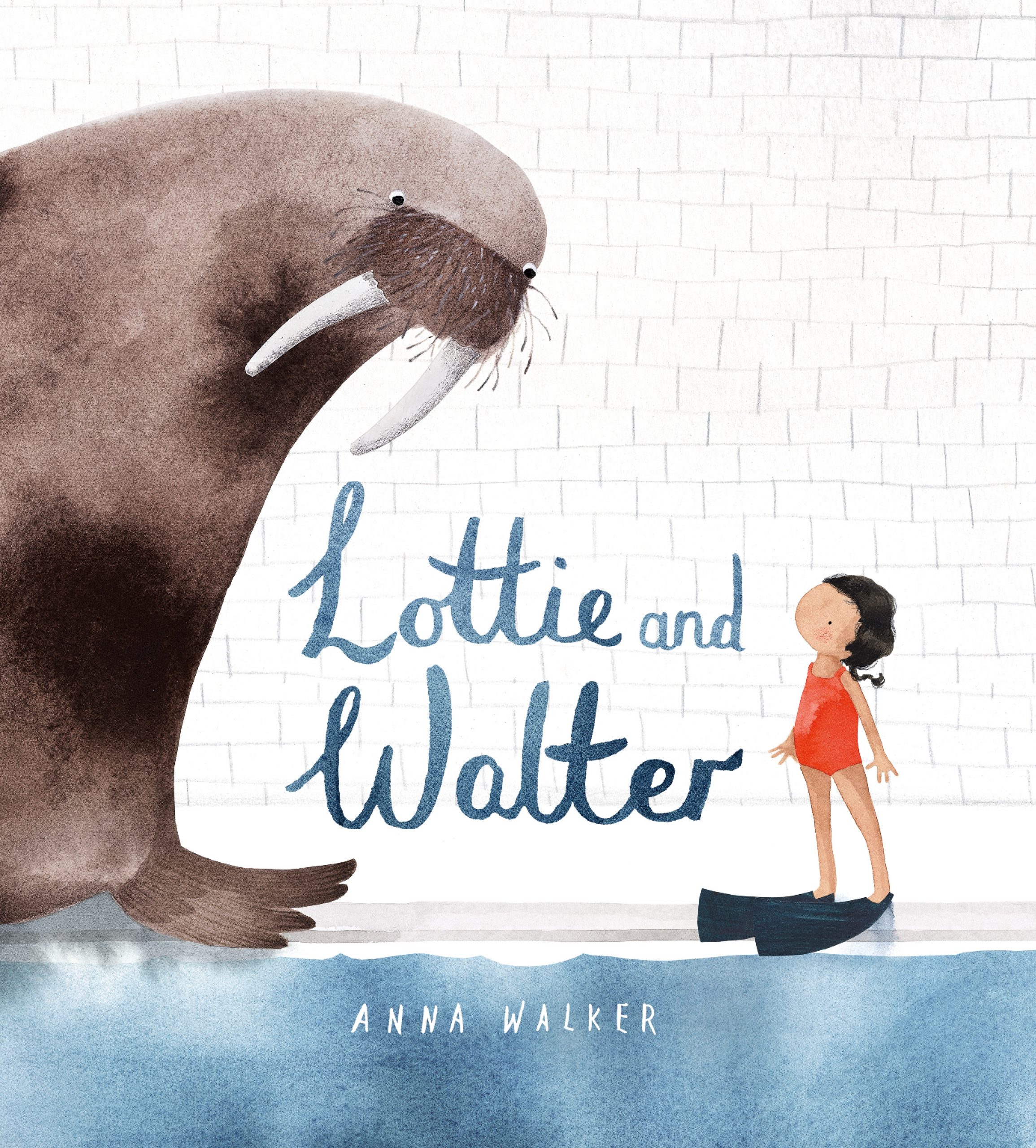 Lottie and Walter
by Anna Walker
reviewed by Kerry Neary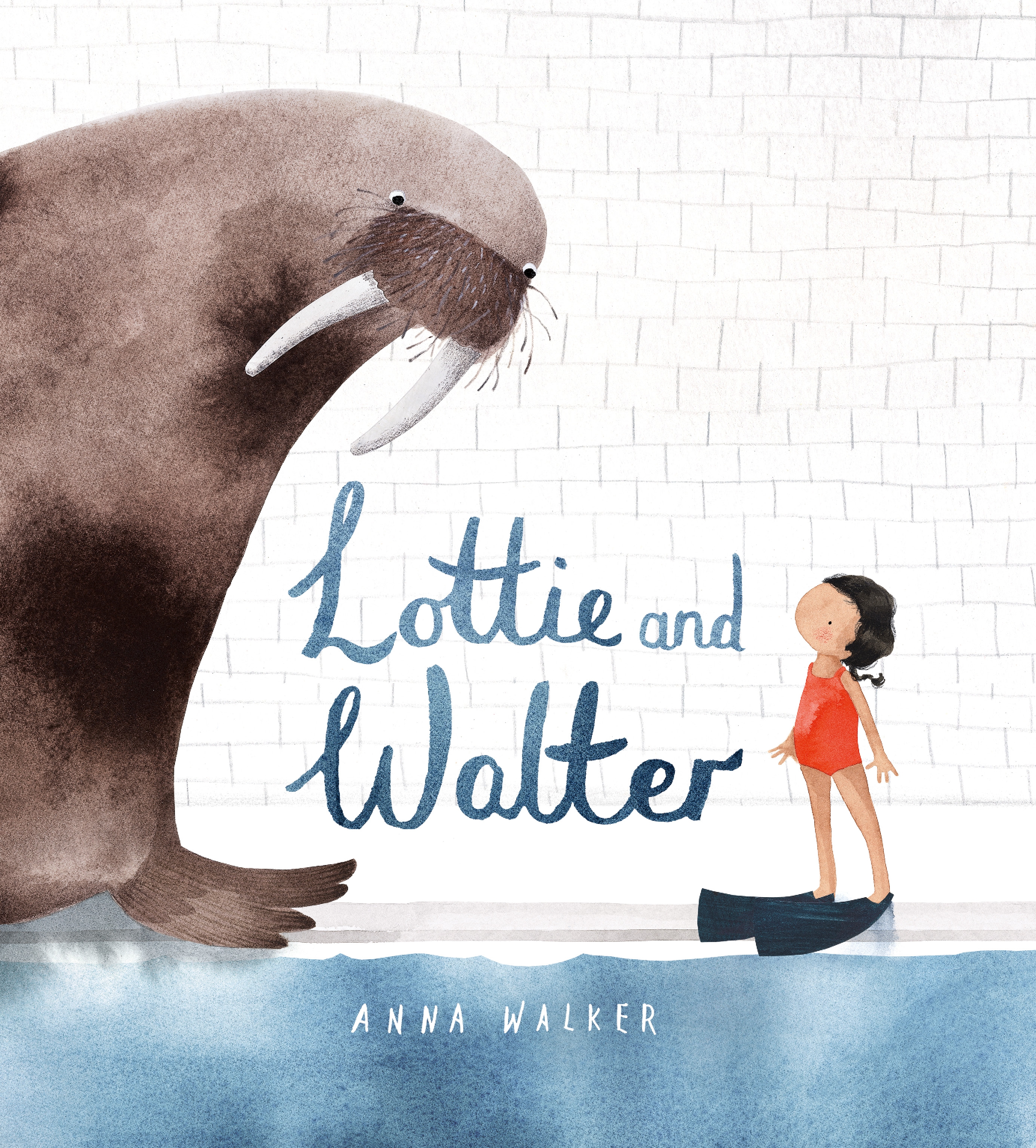 Where would children's picture books be without friendship stories? Some include imaginary friends, like Lottie and Walter, latest release from magical author-illustrator Anna Walker.
Lottie has a secret. Of course, I can't tell you what it is, except that it has something to do with shapes and shadows in the swimming pool. Then out of a puddle beside the pool pops Walter. Walter is a walrus. He enjoys the same things that Lottie does, like books and fish fingers; but not soap bubbles in his eyes. At the pool party on Saturday, Lottie still worries about the shapes and shadows. Then she hears Walter's song – Humbelly doo…, Loopy loo – and she knows she is safe.
The text is written with sweet simplicity and warmth for a fearful child. The watercolour illustrations are charmingly child-like and transform a lumbering walrus into something cute and loveable. He's the perfect friend to help others overcome their fears.
Penguin Books 2019 Hardback Picture Book $24.99 40 pages ISBN: 9780143787181