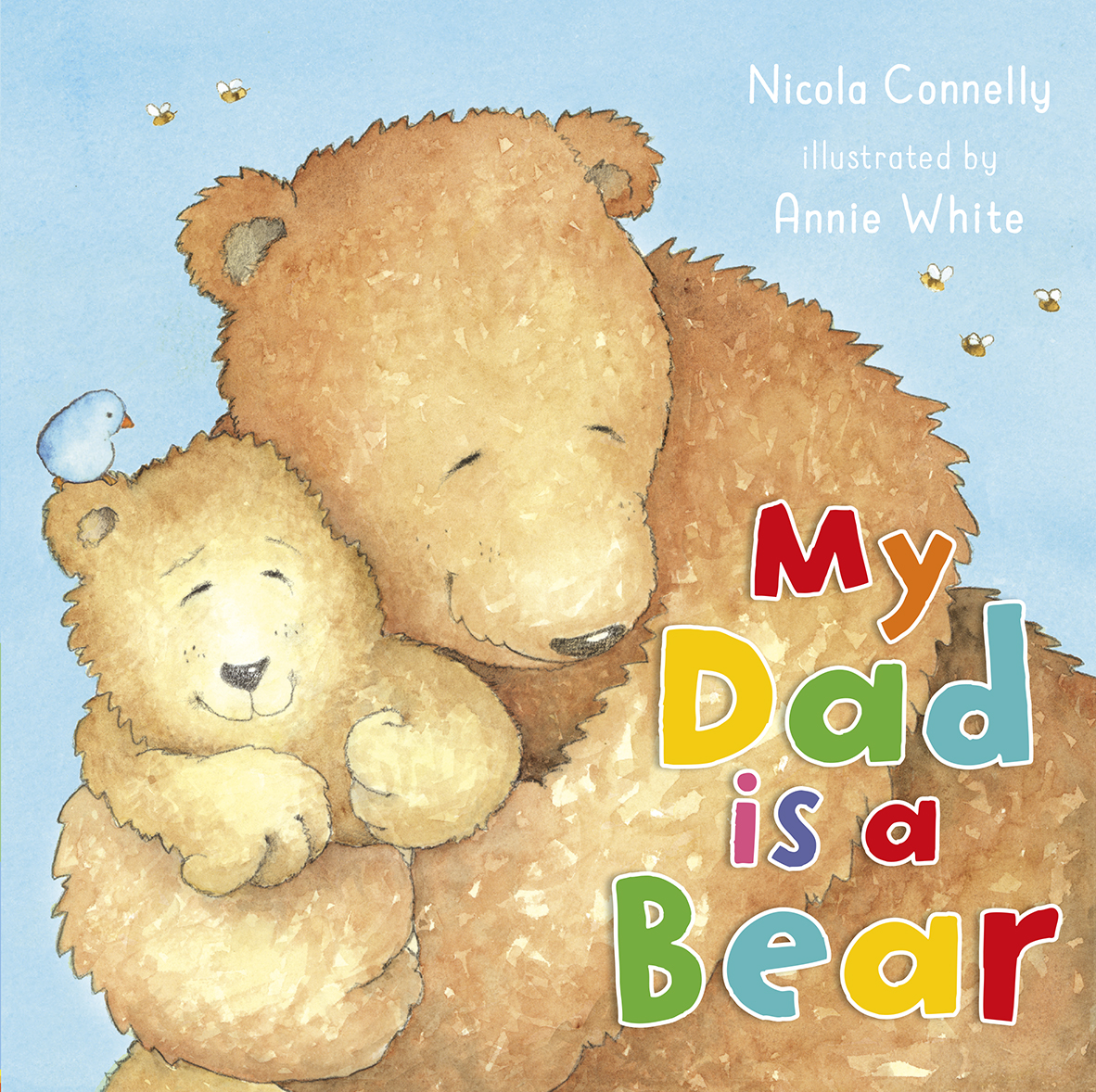 My Dad Is A Bear
By Nicola Connelly
Illustrated by Annie White
Reviewed by Mia Macrossan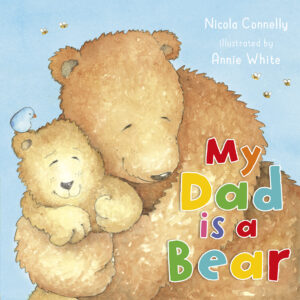 This much loved title is now out as a sturdy board book with an attractive new cover showing Dad and baby in a big bear hug. In its paperback incarnation, first published in 2015, it was shortlisted for the NSW premier's Literary award and selected as a CBCA Notable in the Early Childhood category. That's a lot of weight for a little book to carry but I think it deserves its accolades.
It introduces the concept of comparisons – showing how Dad is like a bear in so many ways. He can be soft and furry and  tall and round. Dad climbs like a bear and sometimes he even growls like a bear!
The illustrations are simple with big images in soft colours showing a very idealised bear, warm, cuddly – an inviting hugs kind of bear. He always has a smile, even the growl is not really threatening.
This celebration of a warm parent and child relationship is lovely to read and share at bedtime but especially so for dads and their babies.