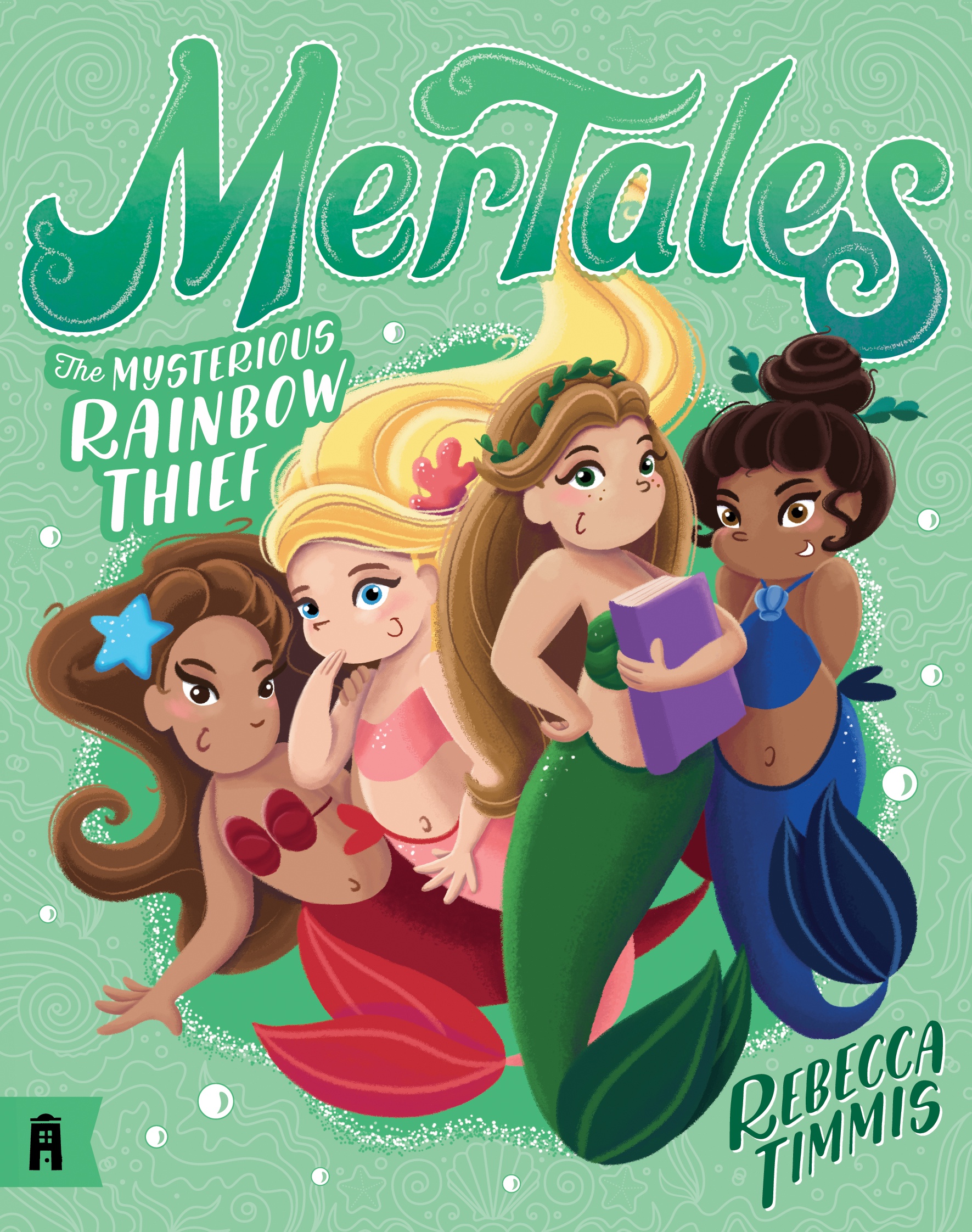 The Mysterious Rainbow Thief MerTales #4
Written and illustrated by Rebecca Timmis
Reviewed by Sandy Driessens
Squibbering squids! The bright colours of the coral reef and creatures are disappearing from Cockleshell Cove!
Sandy Starfish and her secret crew from F.I.N.S (Fish In Need Society) will have to catch and stop the Mysterious Rainbow Thief, before all the colours are gone forever. Sandy, who loves to read, decides to solve this mer-stery by investigating, like the great Sea-tective Merlock Holmes.
Will the friends be able to find and trap the thief, by using their special powers? How will they make the thief return the beautiful rainbow of colours?
The Mysterious Rainbow Thief is book four in the MerTales series and Sandy Starfish takes the lead in this chapter book for young readers.
Rebecca Timmis, author and illustrator, has continued with language and images that complement each other, making comprehension of some mer-based vocabulary easier. The chapters have leading titles and are a comfortable length. "Fin Facts" add the educational element and the descriptions of the four mermaids create characters with which young readers can easily identify.
Emerald Green is Sandy's favourite colour and it is used with grey for all the illustrations inside. The identifying differences in each mermaid are subtle, but by book four, the keen reader will easily recognise their favourite.
A young reader who likes a mystery wrapped up in the mermaid trope will enjoy this little tale of friendship, co-operation and kindness. It can be stand-alone, but "little mermaids" may want to share the whole series.
Timmis, a Web Designer, has also made "MerTales" a new Mobile Game.