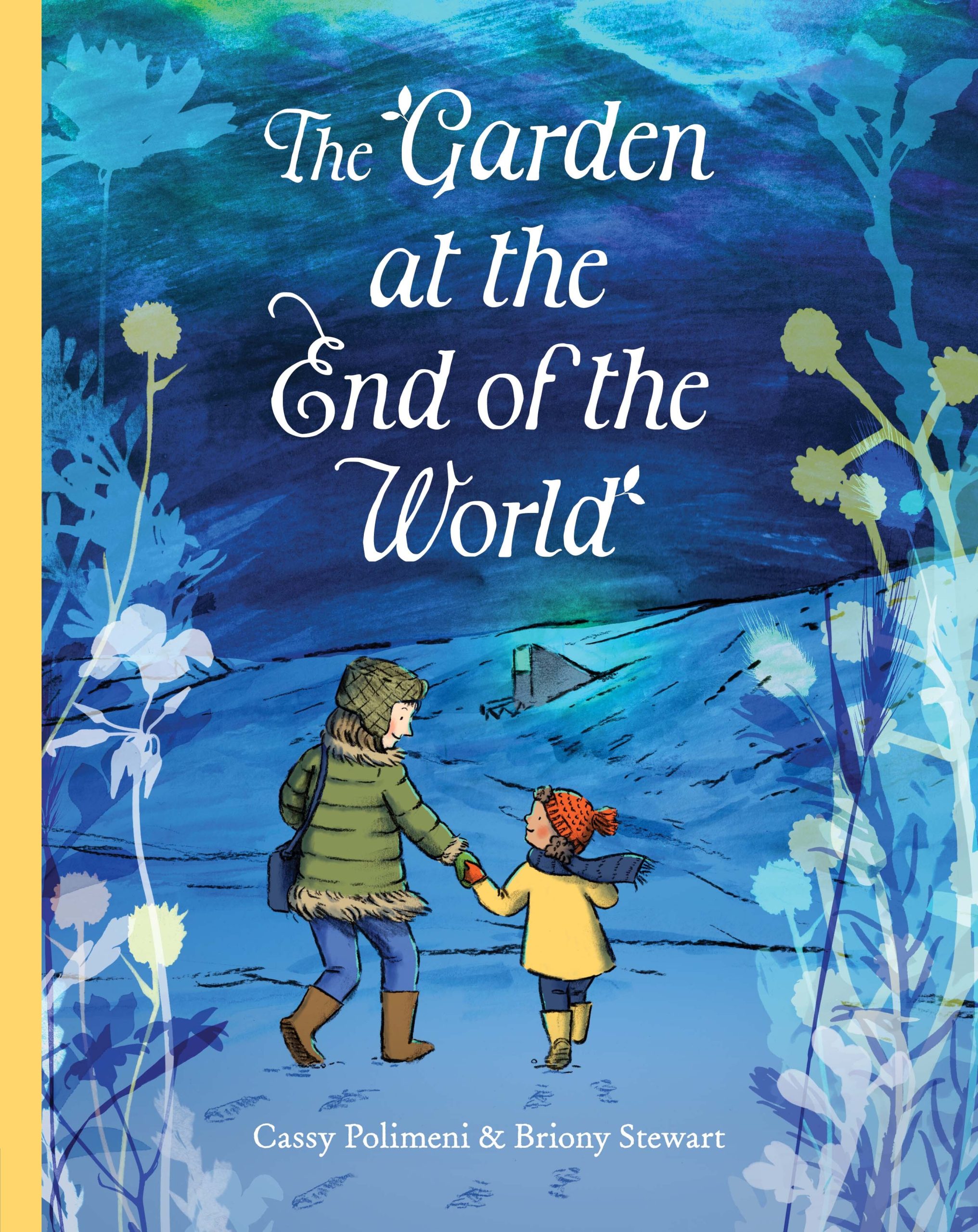 The Garden at the End of the World
By Cassy Polimeni & Briony Stewart
Reviewed by Mia Macrossan
Reading a picture book is often the first time a child is introduced to some interesting aspect of life on this planet. It is truly amazing to discover the range and variety of topics people choose to write about. Cassy Polimeni is a former travel writer who has always loved words and faraway places. This is her first picture book. Briony Stewart is the author and illustrator of several award-winning books for children, including the Kumiko and the Dragon series and We Love You Magoo, which was a CBCA Early Childhood Honour Book for 2020.
When Isla discovers a special seed she and her mother go on a spectacular journey to the Global Seed Vault in Norway –  the garden at the end of the world. She sees ice and snow, the northern lights and more. There's a panicked moment when Isla drops her precious seed but it is quickly found.
When she places her seed in the vault it lies next to corn from the Cherokee Nation, chick peas from India, green peas from the UK, maize from Mexico and Soybeans from Nigeria and many other seeds from all over the world.
The charming illustrations in glorious colours bring the whole concept to life. The ice and cold of Norway are in stark contrast to the homely comfortable world that Isla normally inhabits.
There's more information about the range and purpose of the seed vault at the back of the book for those who want more facts.
A must for school and home libraries, this is one for those who enjoy finding out about the world they live in, and isn't that every child?