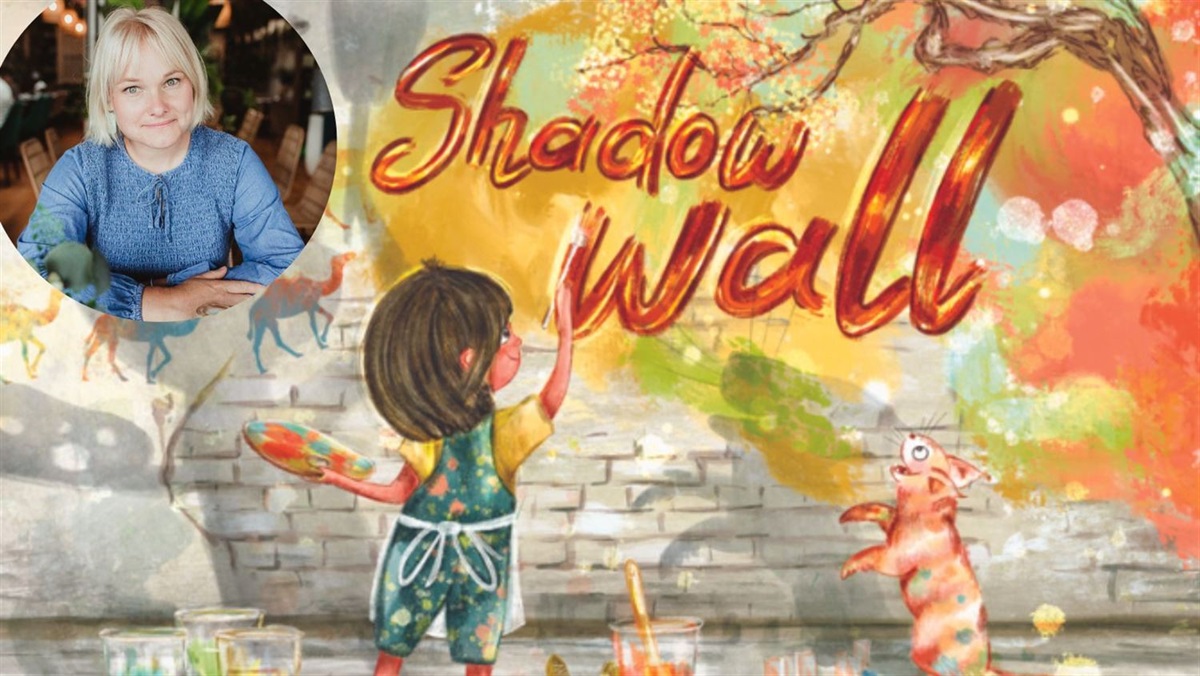 Shadow Wall
Reviewed by Margarite Igras
Former kindergarten teacher Olivia Coates' debut picture book is an insightful story about the link between colour and your feelings, especially the feeling of loneliness.
Scarlet loved to paint with her grandma Ruby. Their canvas reflected the view from their window, Green meadows, blue wild flowers, and yellow ducklings. But when Scarlet and her mother moved to the city the view from her apartment window was a grey wall loomed in those shadows, stealing colour from everything.
Feeling lost and lonely, she decides to explore the overlooked nooks, forgotten furrows and secret space of the city. She finds some colourful treasures that brighten her room and her spirit which spur an idea that grew into a plan and then a project. Soon there was a community around her and colour glowing on the wall outside her window.
Russian artist Anastasia Bukhnina, now living in Vienna, has chosen traditional drawing techniques which are implemented in digital format. Scarlet's animated face appears on almost every page in the book. While the background colours reflect her bright and dark days, resilient Scarlet is always brightly illustrated giving the impression that she is capable of coping with this. The text is woven within the illustrations, and large font is used for the major decisions in the story such as, So she explored the city.
The author has added notes on the back of the book with positive ideas about dealing with loneliness. The subject and use of colour is sure to engage the younger readers and encourage discussion about this emotional topic.