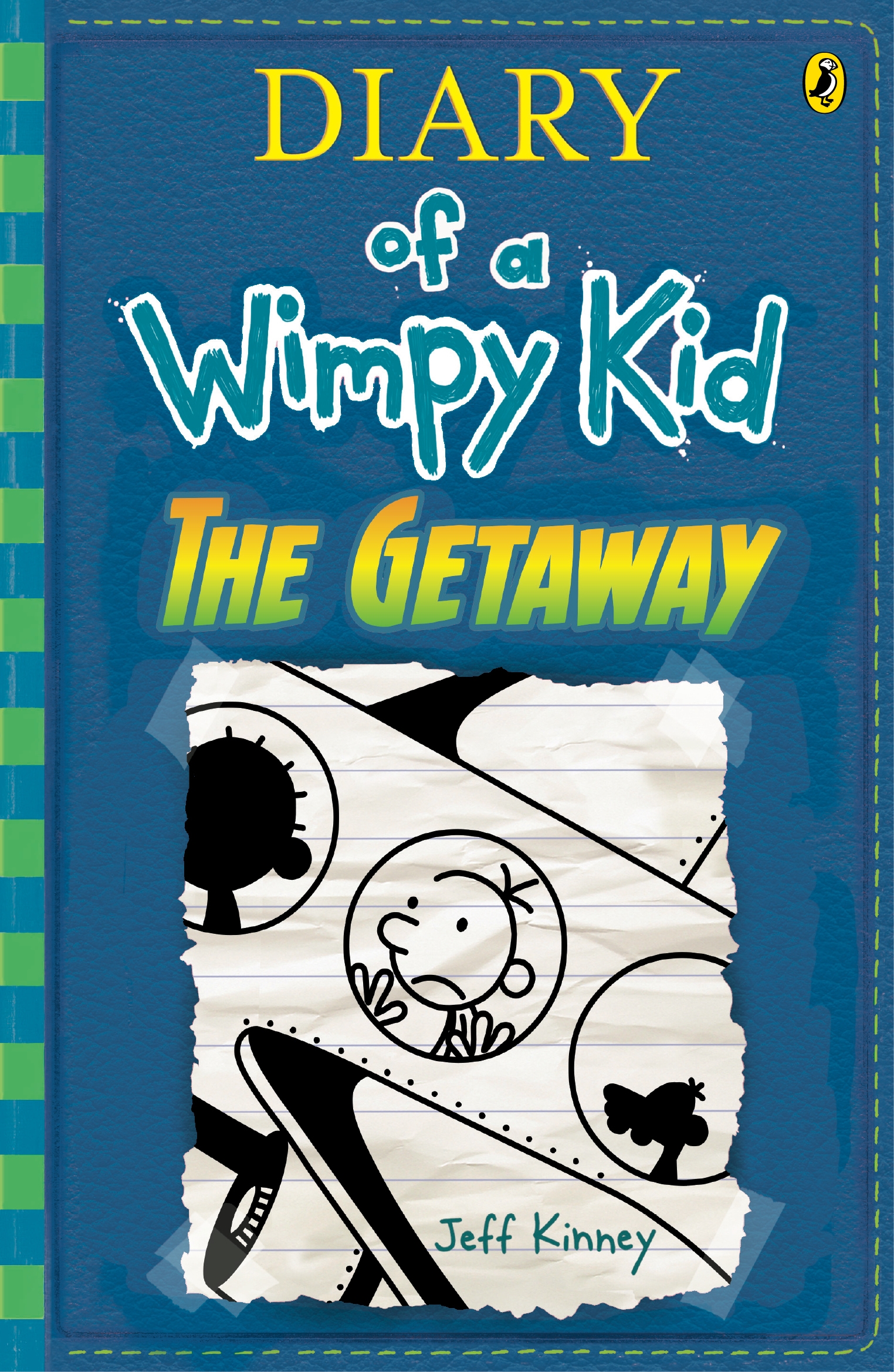 Diary of a Wimpy Kid #12 The Getaway
by Jeff Kinney
Penguin 2017 224 pages paperback $14.99  ISBN 9780143782797
Reviewed by Lucy McGinley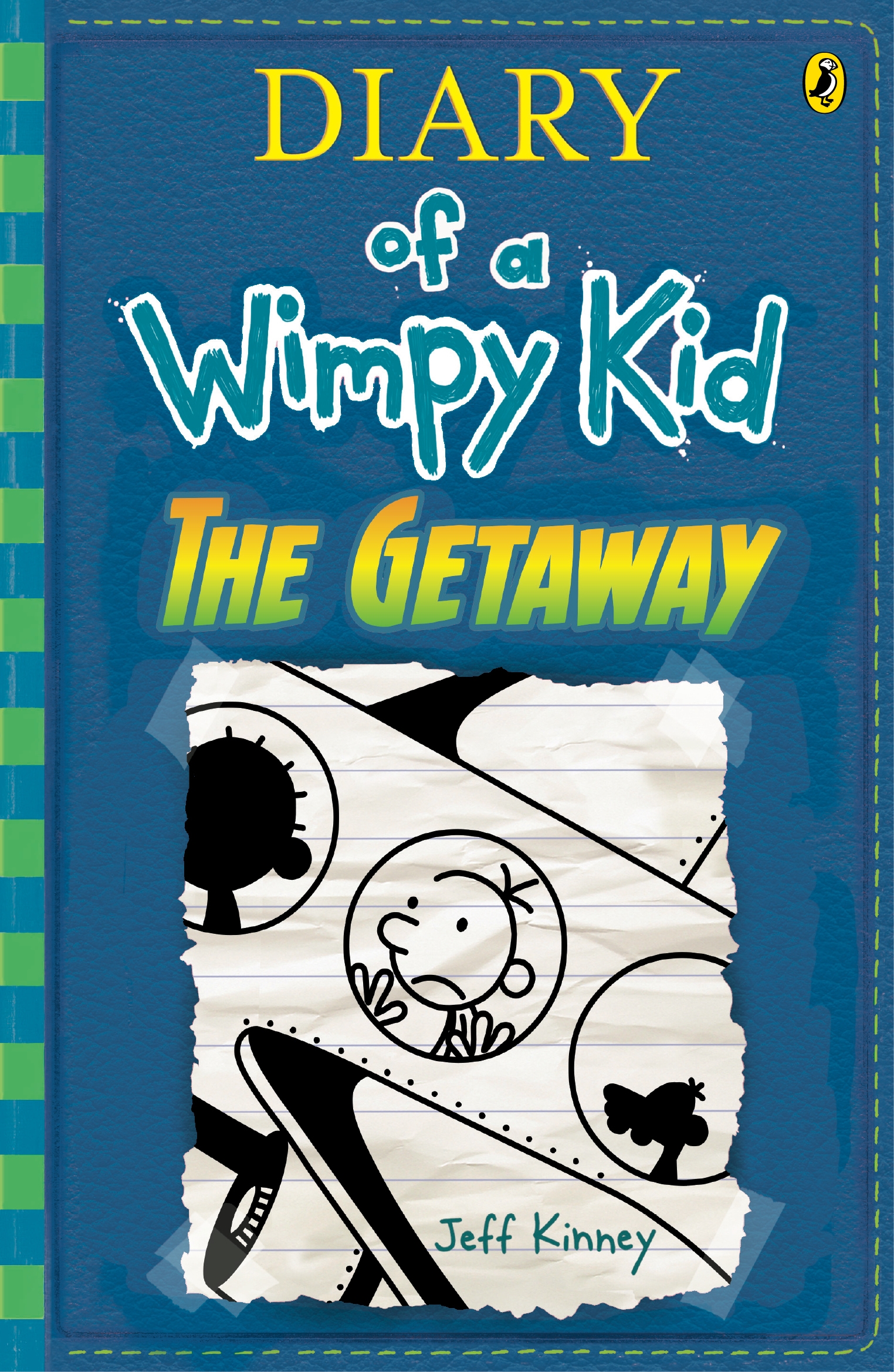 Since there are already twelve books in the Diary of a Wimpy Kid series it is established that Jeff Kinney has found his market. The handwritten font, bold drawings and realistic situation comedy, appeals to readers from 8 years old.
The Diary opens with pure Wimpy Kid wisdom. Nobody wants to hear about holidays where people have had a great time because you have to pretend you are happy for them. People want to hear about holidays where things went wrong so you don't feel like you missed out!
In Diary of a Wimpy Kid: The Getaway, Greg, the Wimpy Kid and his family leave the cold behind and head off on Christmas Eve for a holiday in the sun. There is plenty of scope for humour on a family holiday and Kinney makes the most of it. He is off to a flying start with crawling traffic, tempers rising, snow falling, and a suitcase that tips the scales. It's no picnic for Greg when they make it to the plane as he finds himself sitting in the midst of another family and their crying, puking baby.
Greg is a likeable protagonist. At 13 his focus is avoiding the "Director of Fun", and the massive spider in their bathroom. He doesn't even complain when he realises they haven't eaten a proper meal for two days. Due to a suitcase mix up they couldn't eat at the golf club because their clothes weren't fancy enough. So they tried the swim up bar but Greg had second thoughts about 'having a meal in a bathtub with a bunch of people you don't know'.
Kinney is a talented cartoonist and his drawings drive the story. No excess word baggage required. You can see the mood darken at the swim up bar when baby Manny gets hold of the remote control and starts changing the TV channels.  'When Manny wants to watch one of his shows, trust me, there's nothing ANYONE can do about it,' Greg says as the family flee, abandoning their burgers.
The hilarious mishaps multiply into total chaos as Kinney keeps the pace moving and leads the reader through a series of side splitting holiday horrors. Mr Eleven said, "There isn't really a plot so you can't predict what will happen next. It's just funny all the time."