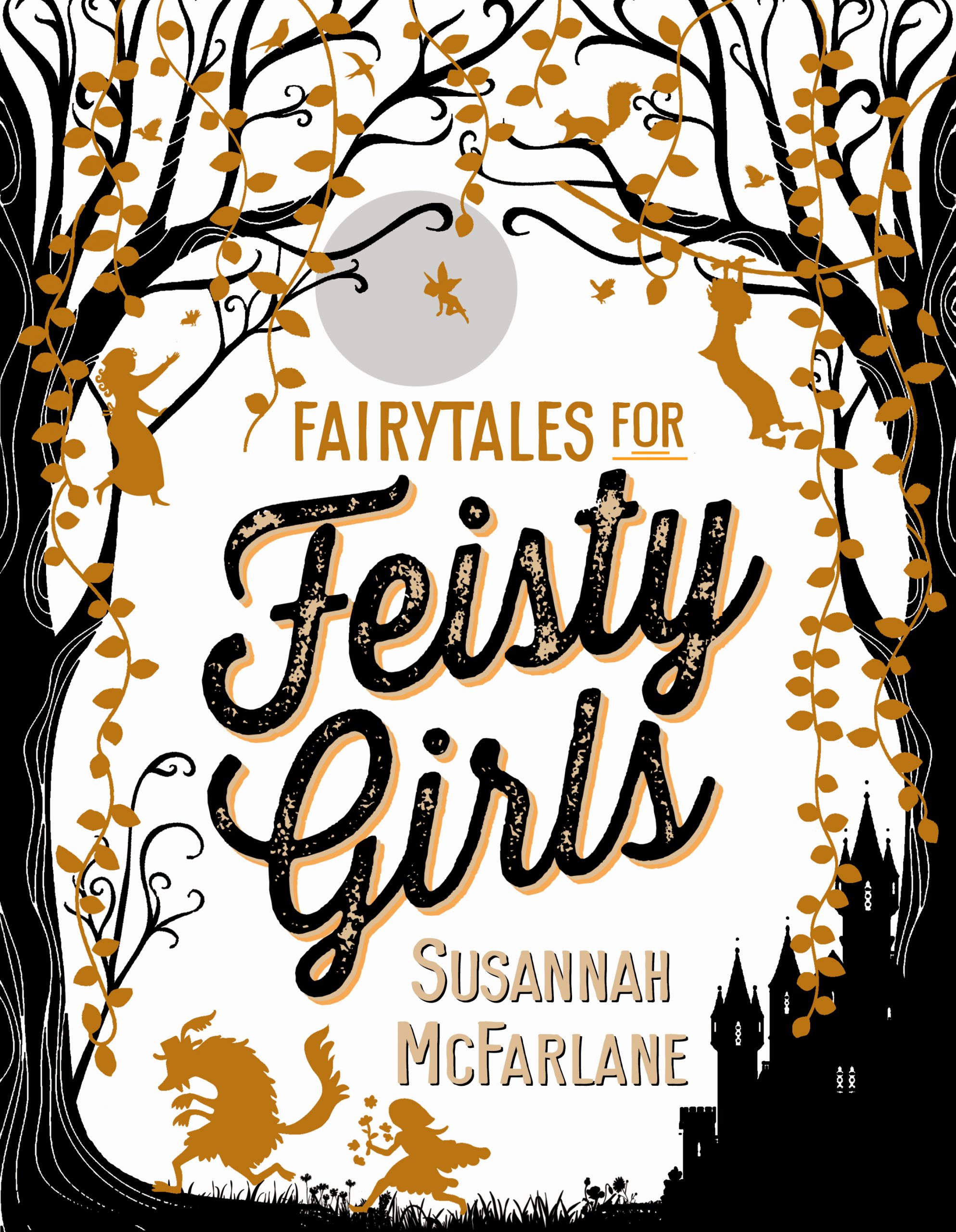 Fairytales for Feisty Girls
by Susannah McFarlane
featuring artwork from  four  Australian illustrators: Beth Norling, Claire Robertson, Lucinda Gifford and Sher Rill Ng
reviewed by Sue Wright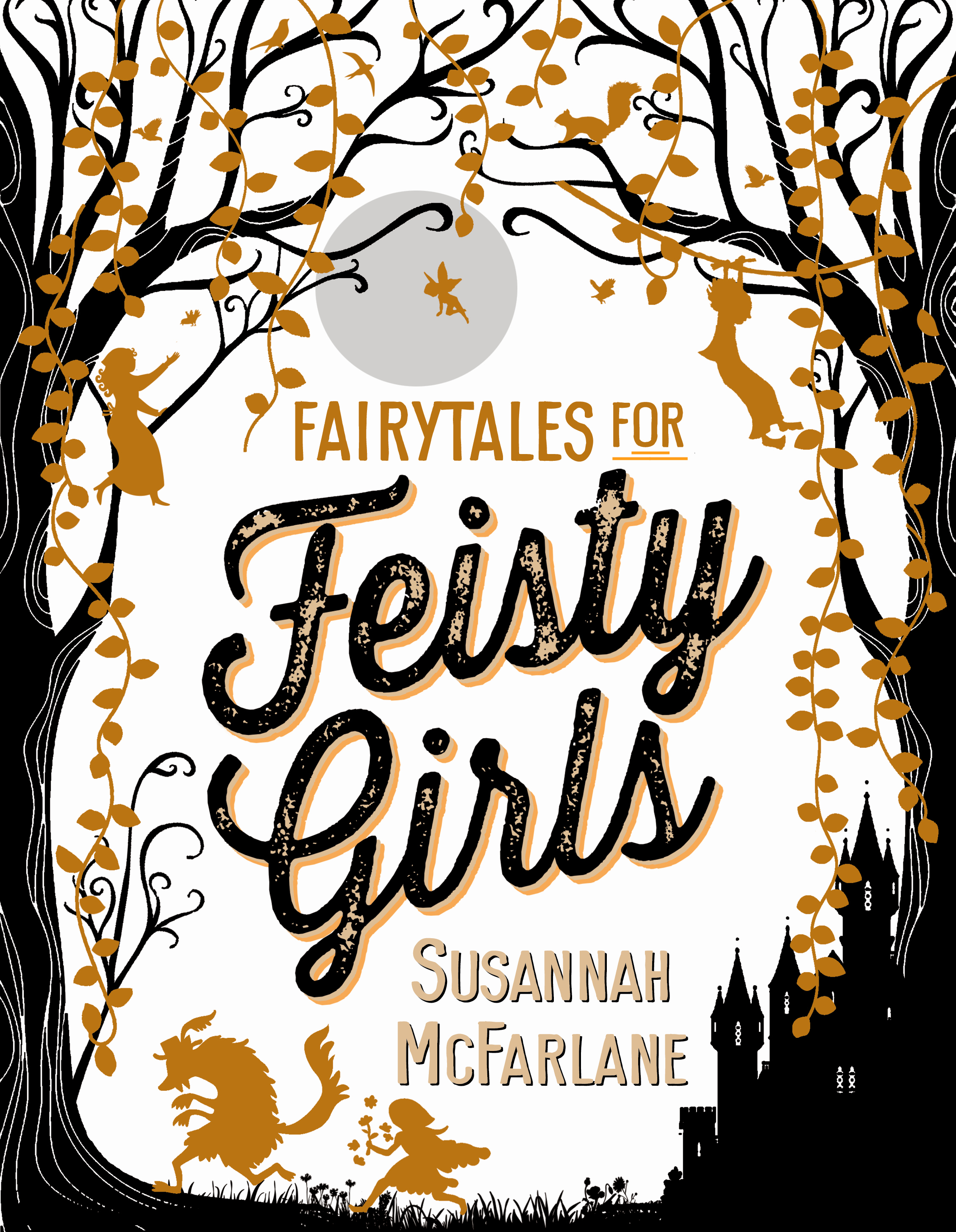 The success of Good Night Stories for Rebel Girls by Cavallari and Favilli triggered a welcome focus on stories which increase the visibility of women and girls from across history. Fairytales for Feisty Girls by Susannah McFarlane continues this trend, retelling the familiar tales of Rapunzel, Little Red Riding Hood, Cinderella and Thumbelina.
McFarlane begins the collection for young readers with a definition of 'feisty' as "… one who is relatively small, lively, determined and courageous," which helps set expectations for the reader.  Rapunzel, Lucy (Little Red), Cinderella and Thumbelina are feistier than usual, having more agency and playing more active roles in bringing about their own happy-ever-after endings. Rapunzel is an inventor, Lucy is a budding botanist, Cinderella rescues hurt animals and Thumbelina loves to tell jokes. But, the stories don't move too far away from the traditional tales, and while the heroines have more depth they are still pitched against some tired female tropes, including an enchantress afraid of ageing and the traditional cruel stepmother.
The collection is well put together and each story is illustrated by a different illustrator. The images are sweet and colourful, matching the pace and tone of each story, and it's good to see a little cultural diversity in there.
If you're looking for familiar fairytales about girls who can problem-solve and are a little more in control of their own destinies, Fairytales for Feisty Girls is for you.
Allen & Unwin 2018 Hardcover 128 pages Age 6 – 9 $24.99 ISBN 9781760523541