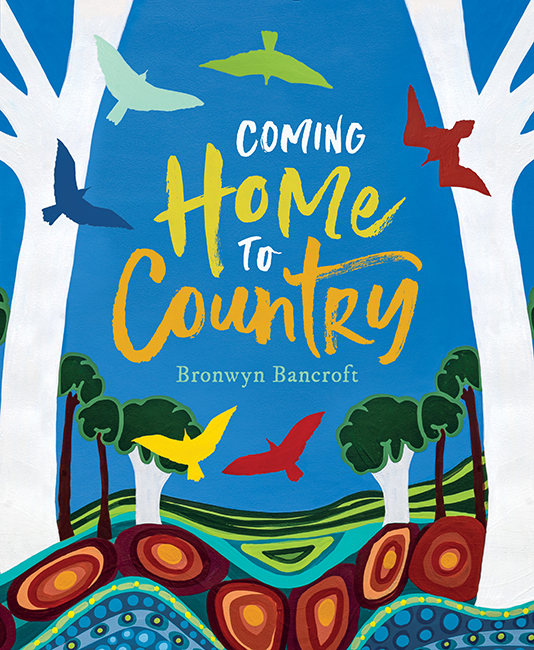 Coming Home to Country
by Bronwyn Bancroft
reviewed by Melissa Salisbury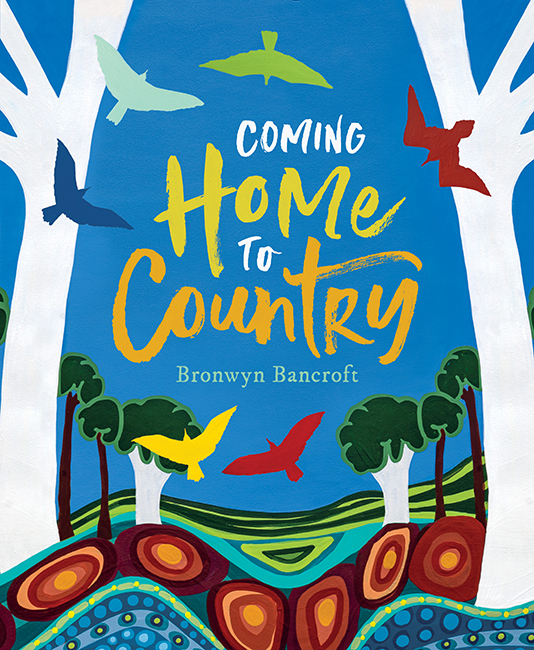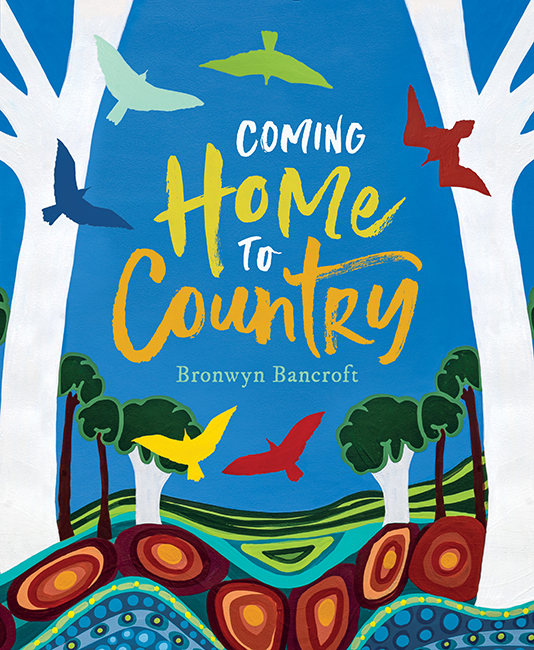 Described in the blurb as 'a visual and lyrical depiction of coming home to Country',  this phrase perfectly encapsulates what this book achieves through minimal yet evocative text and eye-catching illustrations.
Written in first person, Coming Home to Country tells the story of a young woman returning to the land of her ancestors where she is slowly enveloped and comforted by the sights and sounds of the land and history around her.
Although the text is pared back, with only one sentence per page at most, it effectively evokes the narrator's unfolding feeling of belonging, allowing the reader to share that sense of connection.
The simple text also leaves room for the visual feast that is the illustrations, which both support the text but also steal the show. It's impossible to flick quickly through these images which are both bold and detailed and a joy to linger over and study.
While this isn't a book that is likely to be on high rotation with young children wanting humorous stories or a problem-solving mystery, it sensitively captures that connection indigenous people feel to the land and their history, and will make a wonderful contribution to the library of both young and old.
Little Hare Books 2020 Hardback Picture Book $24.99 ISBN 978-1-7605-0192-1