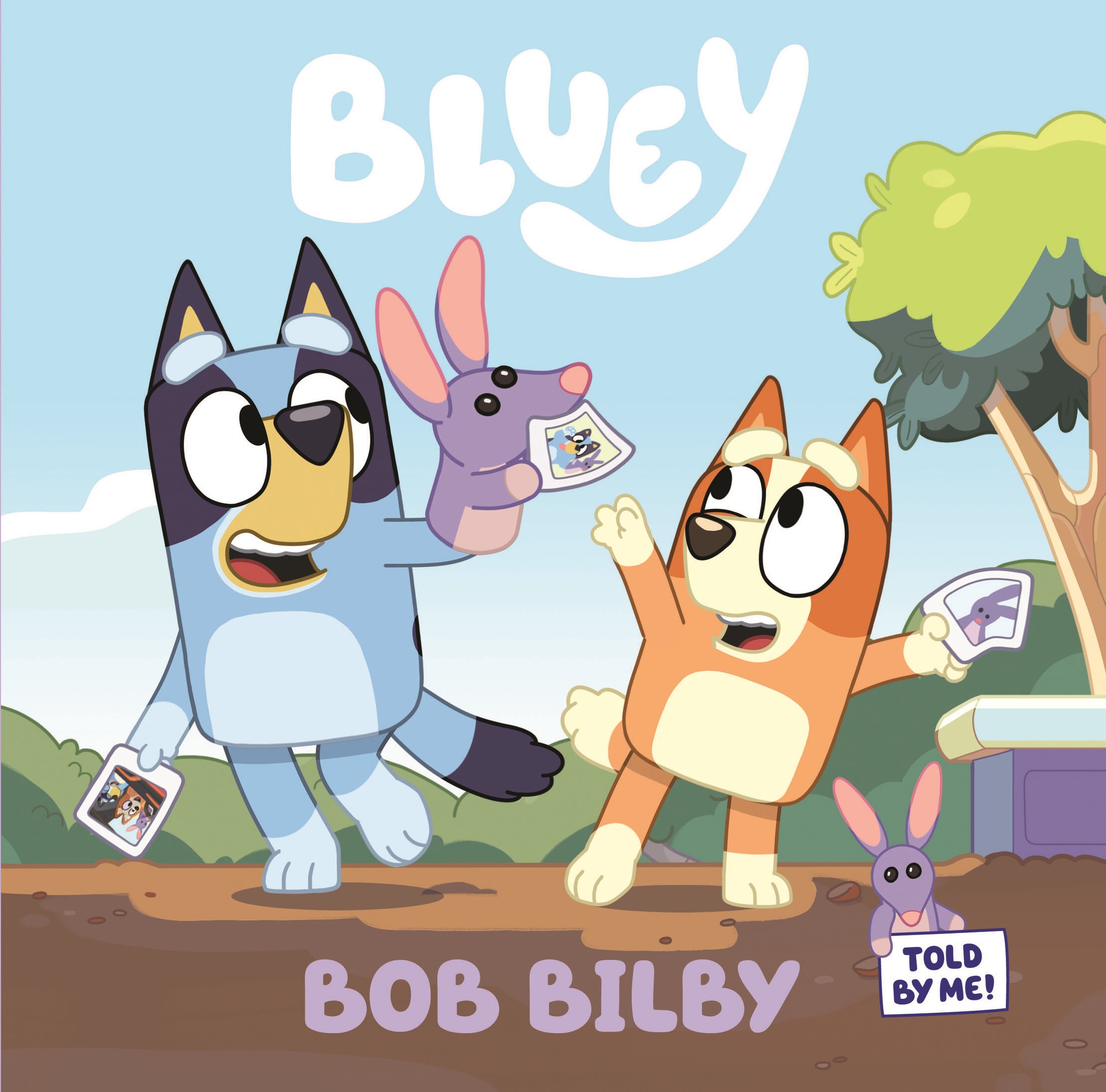 Bluey: Bob Bilby
reviewed by Mia Macrossan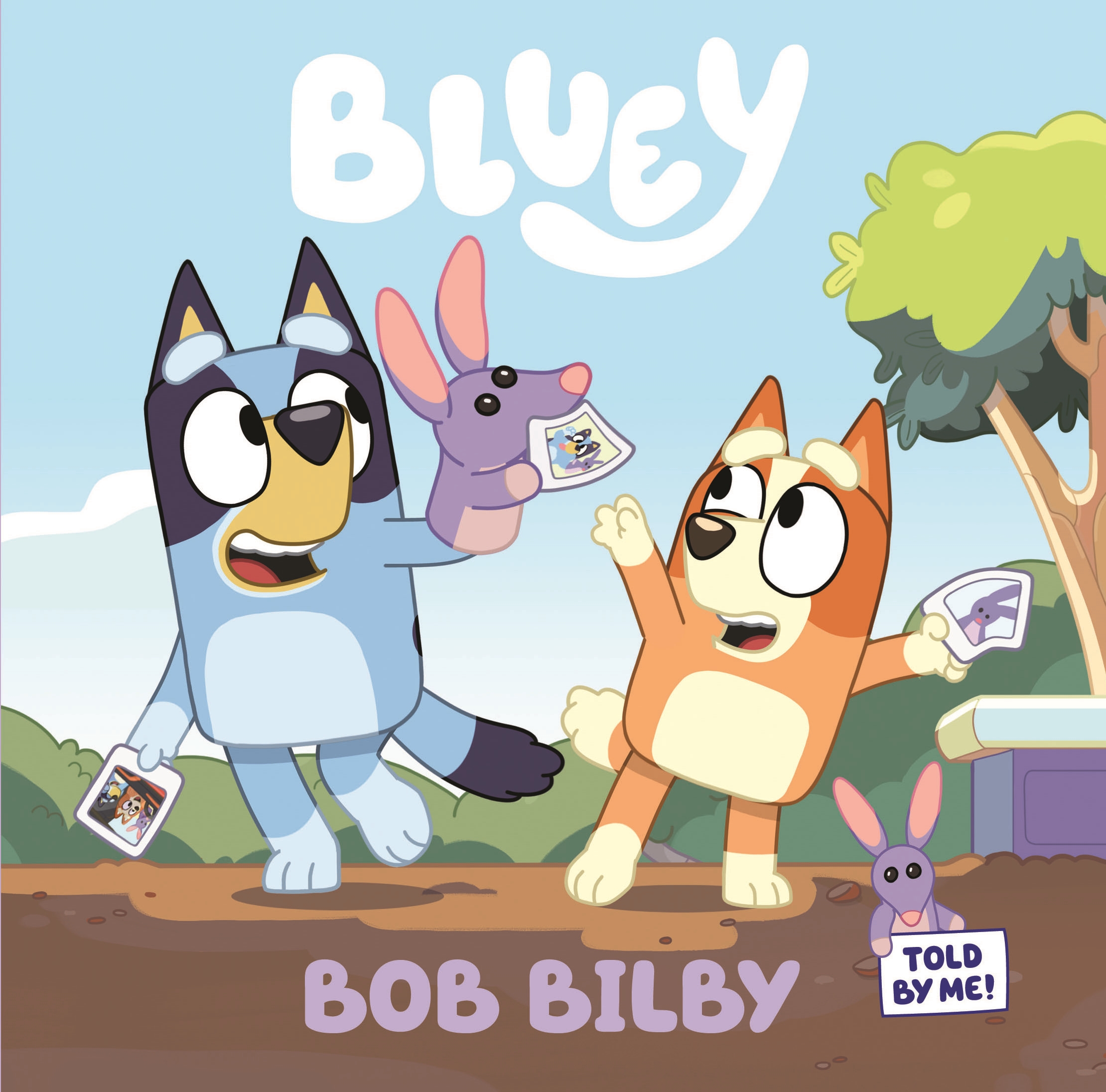 Bluey is the award-winning and incredibly popular  Australian cartoon tv series featuring Bluey, the blue heeler pup and her family: Mum, Dad and her sister Bingo.  It is produced by the Emmy® award-winning Ludo Studio for ABC KIDS and is co-commissioned by ABC Children's and BBC Studios.
Now here are four board books about Bluey and her loving and adventurous family.  Titles include Bluey: The Beach, Bluey: Fruit Bat, Bluey: The Creek and Bluey: Bob  Bilby. Bluey Bob Bilby, is more about Bluey's young sister Bingo. Bingo gets to take home the kindy class hand puppet called Bob Bilby and we see events unfold from Bob's point of view.
Once at Bingo's home, Bluey, Bingo, and Bob all play and take pictures with their tablets. They watch cartoons a lot which Bingo finally decides is boring – they need to do something exciting. So off  the whole family goes cycling, playing in the park, and generally getting active in the open air. Back once again at Kindy Bingo and Bob share pictures and tell the class about their fun times together.
This board book has slightly more text than is usual for this type of book, making it an intermediate step up to more wordy books. The words friends and fun times are always in bold text highlighting the overall theme of the book for young children. The underlying messages about spending less time sitting watching a screen and more time playing with friends and family outdoors are lightly delivered.
With its bright colours, plentiful action, warm family interaction and emphasis on fun times this series is sure to be a winner with the very young.
Puffin 2020 Board Book 24 pages  $14.99 Age 3+ ISBN: 9781760896638