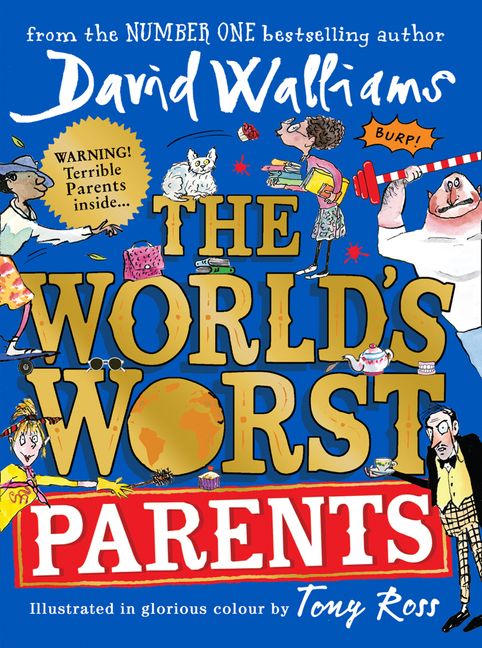 The World's Worst Parents
by  David Walliams
illustrated in glorious colour by Tony Ross
reviewed by Sarah Custance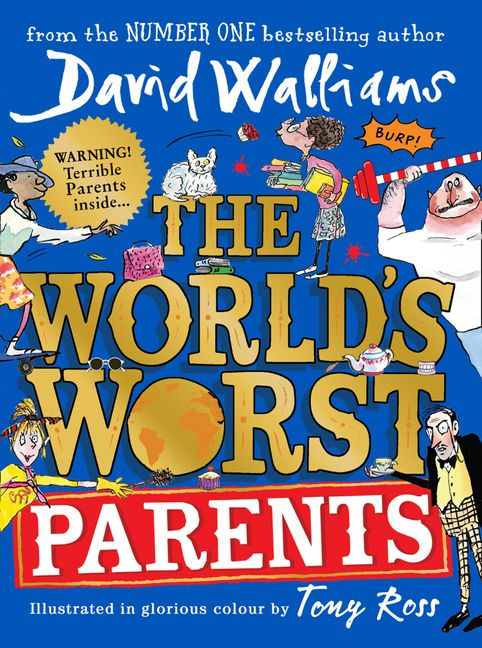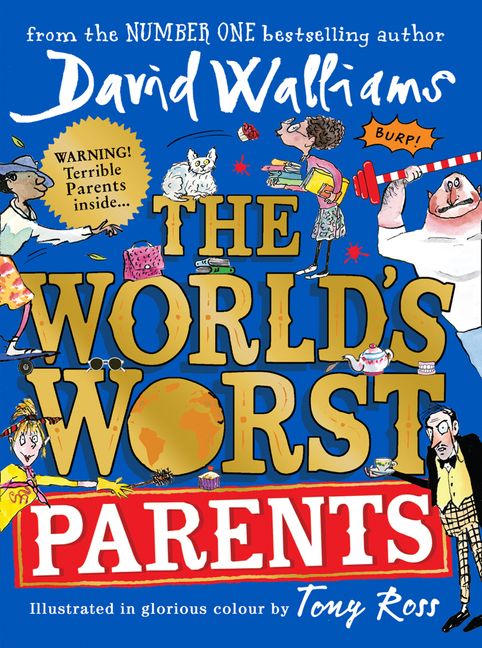 David Walliams is a well known British comedian, actor, and writer. He is the author of over 20 children's books including the acclaimed 'The Boy in the Dress', 'Gangsta Granny', 'The Beast of Buckingham Palace', and 'The World's Worst Children' series. ' This title is David and Tony's twenty-sixth collaboration on a book.
The World's Worst Parents' is part of the same series as the 'World's Worst Children' and 'World's Worst Teachers' books and follows the same structure being a compilation of short stories.
This book takes the focus from the children and onto the terrible, incompetent, useless, and altogether embarrassing parents. It has everything, like a dad with feet so stinky they cause a volcanic vomiting incident on live T.V., a mum who loves her giant dog much more than her own child, a strong-man father who tries to lift up an entire school in an attempt at justice for his daughter, a toilet cleaning mother who takes on a superhero persona (with her hero kit being a bucket, mop and a bog brush), a father who keeps all of his kids' toys for himself and ends up building an almost life-size Lego version of the Earth, and many more chaotically awful parents.
Fans of David Walliams' previous works will not be disappointed in this book. It is the same silly and sometimes vulgar humour that will have younger readers hooked to every page and in constant fits of giggles. For the parents I pray that you can handle the ridiculousness and focus on the fact that any book that gets a child reading is a good book. for more information on David's children's books, news and events visit https://www.worldofdavidwalliams.com/.
After your young reader has devoured the Walliams oeuvre I recommend all of Roald Dahl's novels and even some of the newer Anh Do novels.
HarperCollins Australia 2020