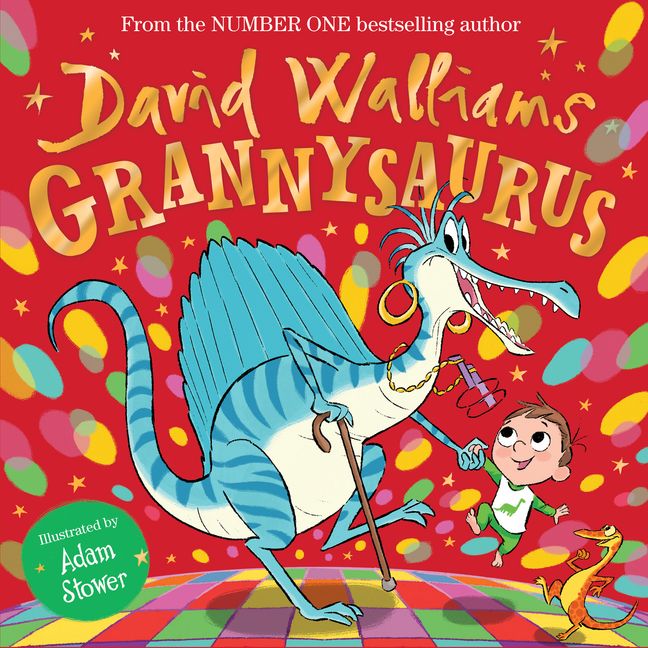 Grannysaurus
Reviewed by Mia Macrossan
David Walliams is the prolific popular author of The Boy in the Dress, Marmalad the Orange Panda, The World's Worst series and many more. Many have been illustrated by the English illustrator Adam Stower whose style perfectly captures the zany, off the wall humour of Walliams' books.
Spike is having a sleepover at his granny's and doesn't really want to go to bed. In the ensuing discussion Granny reveals that she really is GrannySAURUS and startled and amazed Spike leaps into bed. Once there he hears loud noises coming from the downstairs, there is music and flashing lights. The GrannySAURUS is having a Dino Disco. He joins in happily until discovered and there is more mayhem with more dinosaurs, including a T Rex, and a zoom around the moon until finally Spike makes it to bed.
An energetic romp of a story full of colour and noise which will hopefully, tire out the little ones, although you could also find your self committed to an energetic 'dino disco'  all around the house.