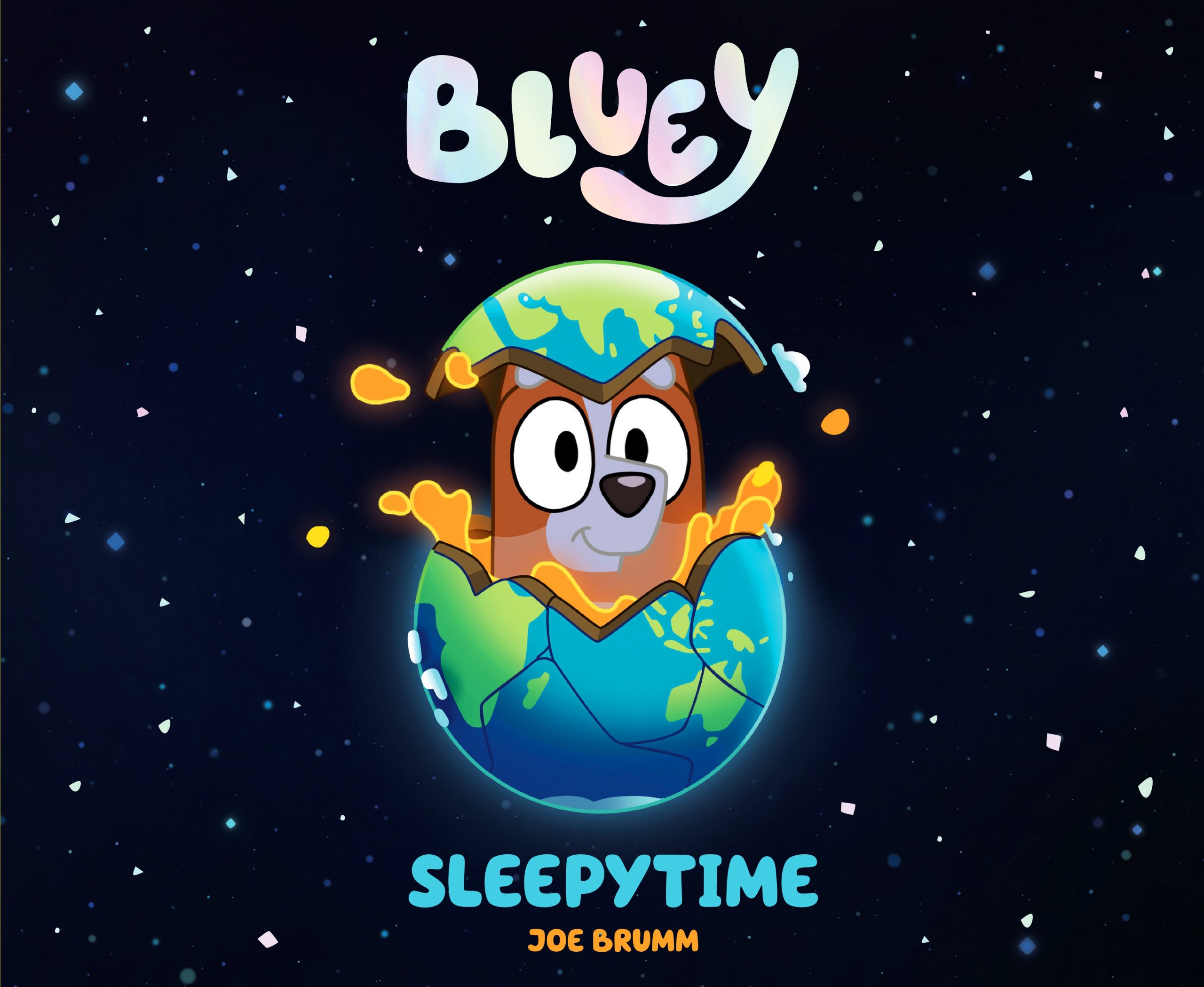 Bluey: Sleepytime
By Joe Brumm
Reviewed by Mia Macrossan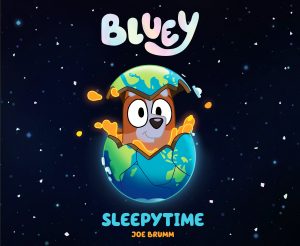 Bluey is familiar to many from the award-winning preschool ABC TV show about the six year old blue heeler pup, and her family, Chilli her mum who works at airport security, Bandit her dad, an archaeologist (he loves to dig up bones) and  Bingo, her four year old sister.
In this handsomely produced hardback its bedtime and Bingo wants to be a Big Girl and sleep and wake up in her own bed. She starts to dream about drifting off into space. She meets Bluey and Dad, has a toilet break and goes back to sleep and dreams more adventures with Floppy,  her toy bunny.
This is a large book with the fold out pages that make it even larger giving an impression of the immensity of space and increasing the dreamlike quality of the whole reading experience.
No doubt it will be eagerly snapped up by all devoted Bluey fans.