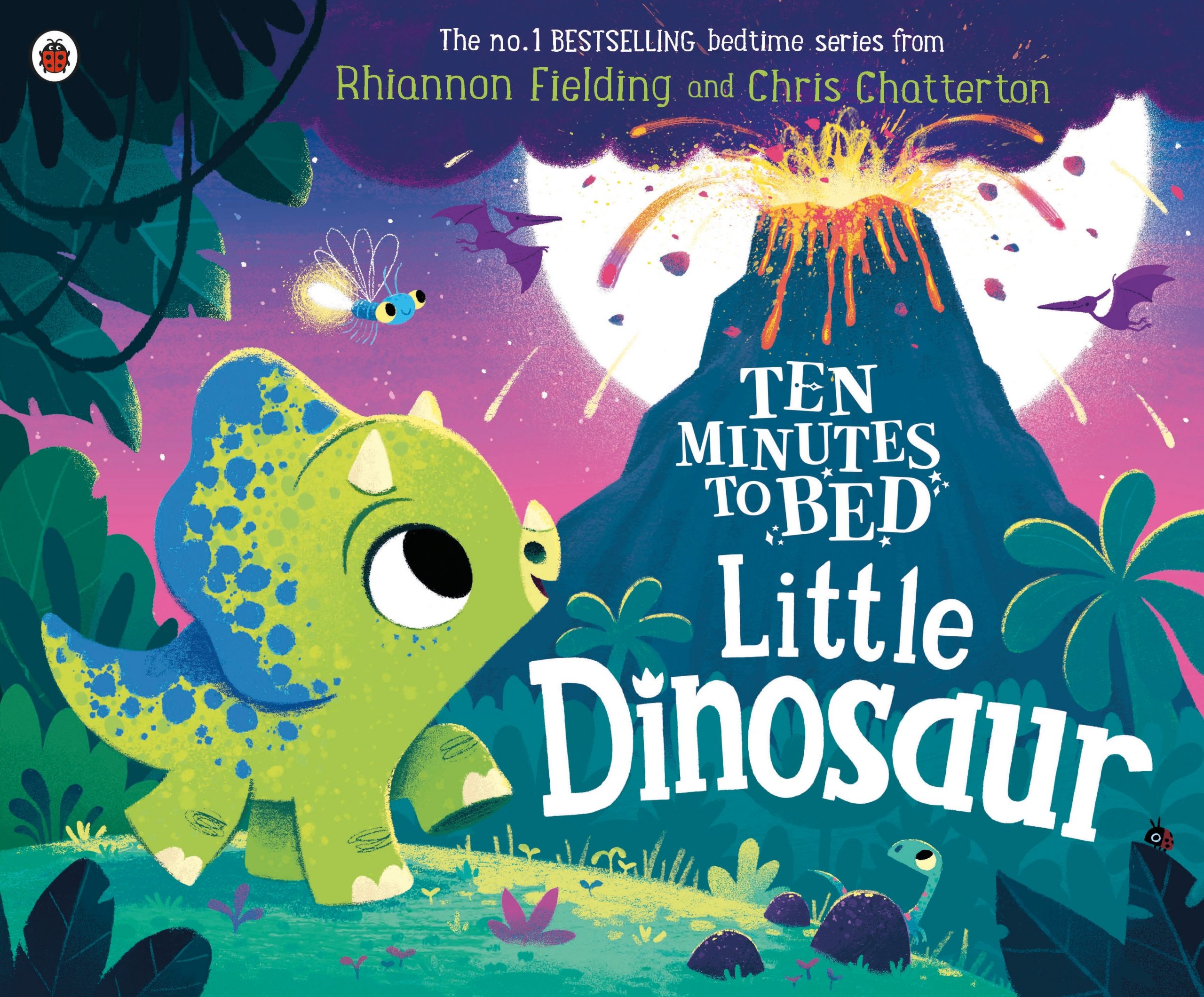 Ten Minutes to Bed: Little Dinosaur
By Rhiannon Fielding and Chris Chatterton
Reviewed by Sarah Custance
Ten Minutes to Bed: Little Dinosaur is part of the bestselling bedtime series by Rhiannon Fielding and Chris Chatterton, where each book takes place in its own special section in 'The Land of Nod'. Little Dinosaur is the latest book in the series after Ten Minutes to Bed Little Unicorn.
This time around we are in the Enchanted Valley of The Land of Nod with a cheeky little dinosaur named Rumble. With just ten minutes till bed Rumble still wants to have fun and explore, that is until something quite alarming occurs! With Rumble now tired and lost all he wants is his mum. Will he be able to find her and still manage to get to sleep on time?
Told in and easy flowing rhyme, this is a sweet little board book for adults to read while their children can follow along with the rhythm and maybe even guess some of the rhymes. The book is done with vibrant colouring throughout that will capture the attention of any little readers, there are also plenty of hidden things to find in each page and a little firefly that can be followed (along with Rumble) in each imagery.
The book has lovely end papers of 'The Land of Nod' in both the daytime and at night which can also help you keep track of the books in the series that you have already read and of the books yet to come.