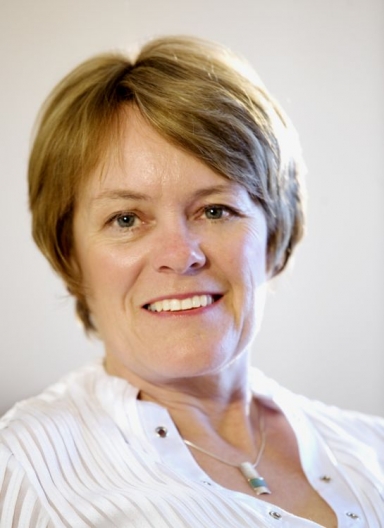 Meet the Book Links 2022 Children's Historical Fiction Award Short List #4 Wendy Orr
Each one has kindly agreed to answer a few questions about writing historical fiction for StoryLinks.
Wendy Orr
is the author of Cuckoo's Flight, described by the judges as ' a gripping novel experimenting with poetic form to convey the emotion of living as a disabled girl in Bronze Age Crete. The poetry and extensive research do not get in the way of a cracking good story. The reader is drawn into a suspenseful, high-stakes adventure as Clio battles to save her village from invaders and prove the worth of her beloved horses.'
Wendy is attending the Book Links online event on Wednesday July 27 where the winner will be announced. You can meet her and find out who the winner is by  attending the online event on Wednesday 27 July details here.
Wendy, thank you for talking to StoryLinks.
Why do you write historical novels?

I think that we can often understand ourselves better when we  put ourselves into a very different life. When everything else in life is different, we are left with the core values in ourselves as humans – which helps us to understand that other people living now are also just as human as we are, no matter how different their beliefs, experiences or appearance. The other part of the reason is that I'm simply fascinated by history and love finding stories in it!
What attracted you to the particular time in The Cuckoo's Flight? The Minoan period of Crete is absolutely fascinating. It was probably a matriarchal society and it's possible that women were actually rulers. It was a highly artistic and sophisticated society – at least if you were in the ruling class, who had flushing toilets and running hot water, which didn't appear again in the world for nearly another 4000 years. They worshipped nature and the spirits or gods that lived in different caves, rivers, mountains and trees. But these gods demanded a lot of sacrifice, including occasional human sacrifice.  Wars, raiding and capturing people for slaves were also constant – and although troubled times are horrible to live through,  they make interesting fiction.
How do you ensure that your characters are 'in period' and not modern people transported into the past? It may explain the attraction of 'time-slip' novels where characters with modern attitudes can provide a commentary on past values and beliefs. What are your thoughts on this?

I think time slip novels can definitely make this easier, if they work well. I would love the right time slip story to come into my head, but it hasn't appeared yet! It's definitely tricky getting the historical characters right when the story is simply told from their point of view ≠ but I think the reason I prefer it is that way we get right into their minds and lives, instead of someone else describing them to us. Of course we can never know for sure what anyone else thinks, and especially someone from 4000 years ago. However, I believe that our basic human emotions remain the same, no matter what our our religious or scientific beliefs might be. We still love and want to be loved; we find physical pain difficult and grieve if an injury prevents us from doing something like walking or riding a horse; we are afraid not only being killed ourselves but of the people we love being killed or harmed, and we can be angry and then brave when other people or situations put us or our families at risk. So I play with how we might react with those emotions even when we believe something very different – such as that we need to sacrifice to a goddess to prevent a war. I try to find a balance between making the character true to their historical period but also believable enough for today's reader to want to go on reading about them.
What kind of research did you do for this novel? Who/what were the best sources of information?

I've done a lot of reading and online courses on this era over the past fifteen years; I also joined online archaeological and academic forums and wrote to many archaeologists. They were always amazingly helpful and interested, but one in particular , Dr Sabine Beckman, became a good friend over the years of emails. As well as a wealth of knowledge, she had a brilliant, enquiring mind and loved throwing herself into the questions I sent her, sometimes carrying out experiments to be able to answer. When I went to Crete in 2017 to visit the archaeological sites, I spent an intensive day with her. She had excavated at Gournia, where Cuckoo's Flight takes place, and brought it to life for me, showing me the pottery studio where my characters might have worked, the wine press in another house, etc – quizzing me all the time to identify the dates of different shards of pottery we found. She also showed me the experimental Minoan house she'd built at her home nearby, cooked me a Minoan lunch, and a few days later, pointed out a thumbprint on a small piece of a 4000 year old pot I'd found on a mountain track. It was magical!
Are you working on any more historical novels? If yes, can you tell us a bit about it? 
I'm sure I'll return to history, but the book I'm working on now is set in current times, magical realism starting with the pandemic. When I first told my publisher about it I said it was, 'Nim's Island with horses.'   It'll be out in August 2023 and the title might be Honey and the Valley of Horses. 
That  sounds absolutely wonderful! Anything with horses is bound to be a winner.
To find out more about Wendy and her books visit her website.