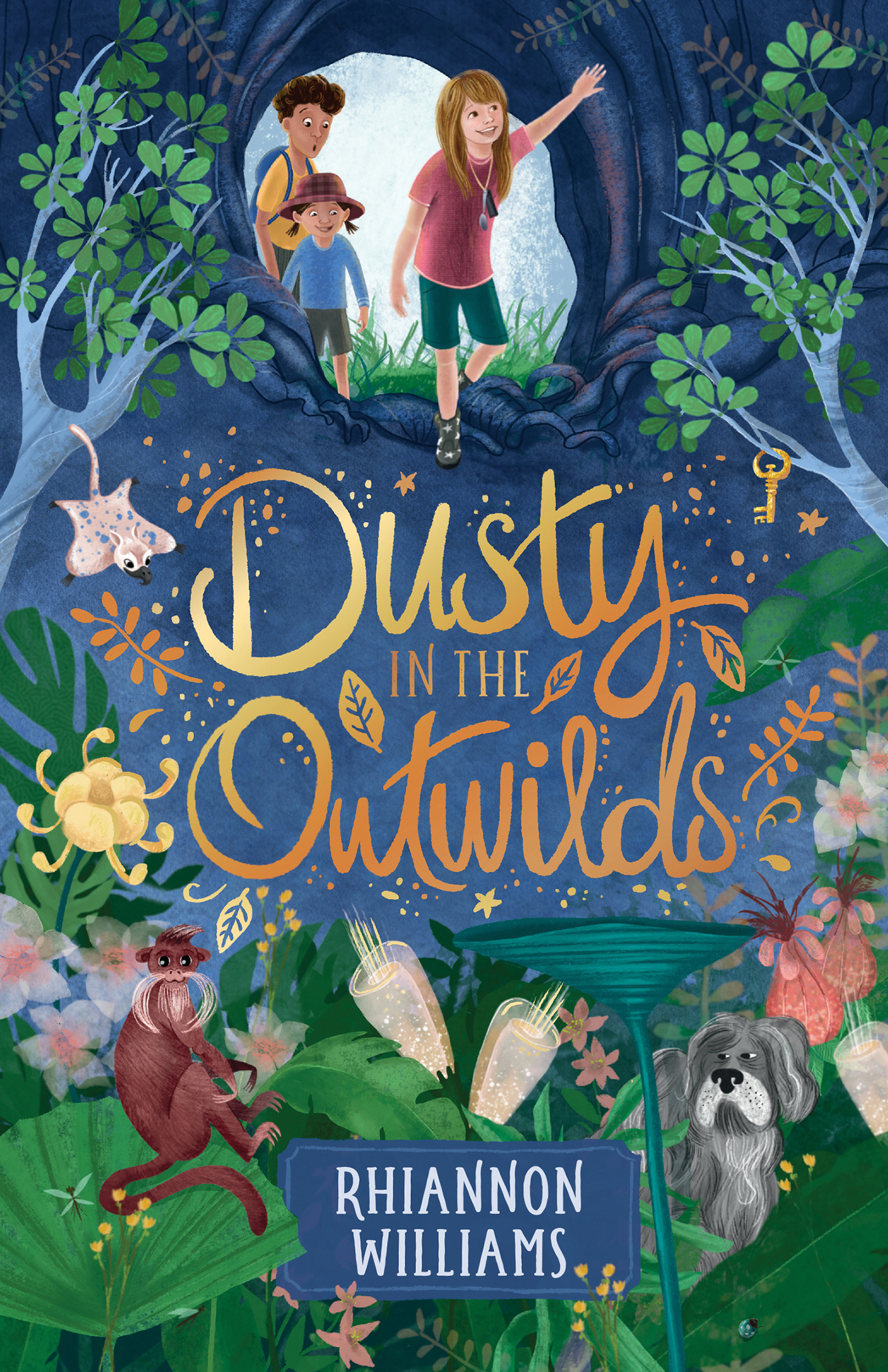 Dusty in the Outwilds
By Rhiannon Williams
Reviewed by Sarah Custance

Australian author Rhiannon Williams is the mind behind the award winning Ottilie Colter and the Narroway Hunt Trilogy. Since the first book's original publication in 2018, the trilogy has also been released in Dutch and German. Dusty in the Outwilds is Rhiannon's most recent fantasy/realism adventure novel.
12-year-old Dusty has always loved her Gran's bushland property, full of memories of Gran's fantastical stories, mucking about with best friend (and convenient neighbour) Gus and his little sister Nico, having tea in the greenhouse, sleepovers in the attic, and falling into her own imagination about her mysterious aunt Meg who no one ever talks about. When Gran falls ill, Dusty overhears her dad and horrible uncle Buck talking about selling the property and clearing the bush that her family had planted generations ago, she can think of only one person who could stop them, aunt Meg.
But when all you have to go on are two cracked pictures and the knowledge that Meg ran away to live 'out wild', Dusty isn't really sure what to expect. What she doesn't count on is finding a mystical staircase hidden in a tree that leads to an unbelievable land where the ocean meets the rainforest and strange awe-inspiring animals roam. This dream land quickly turns into a nightmare when Dusty, Gus, and Nico are all separated and aunt Meg is not the person that Dusty had imagined. Will Dusty be able to save not only her friends but also herself and uncover some deeply hidden family secrets along the way, or are they all destined to remain in this strange new world where danger lurks in unforeseen places?
Dusty in the Outwilds is a captivating read that deals with a lot of intense themes and issues such as, growing up, the importance of facing responsibility and admitting your mistakes, the impact that lies and half-truths have on entire families, loss and grief, accepting change, and realising that 'bad' is not as straightforward as we would often like.
While skilfully and realistically dealing with these themes and issues, Rhiannon draws readers in with the wonderfully whimsical adventures of mystery photographs in locked rooms covered in dust, family secrets lurking just out of reach, stairs hidden in a tree that leads to a wonderful, mysterious, and very dangerous new world, and impossible creatures everywhere you turn. Accompanied by illustrations by Martina Heiduczek, this is the perfect read for any fantasy and adventure lovers.