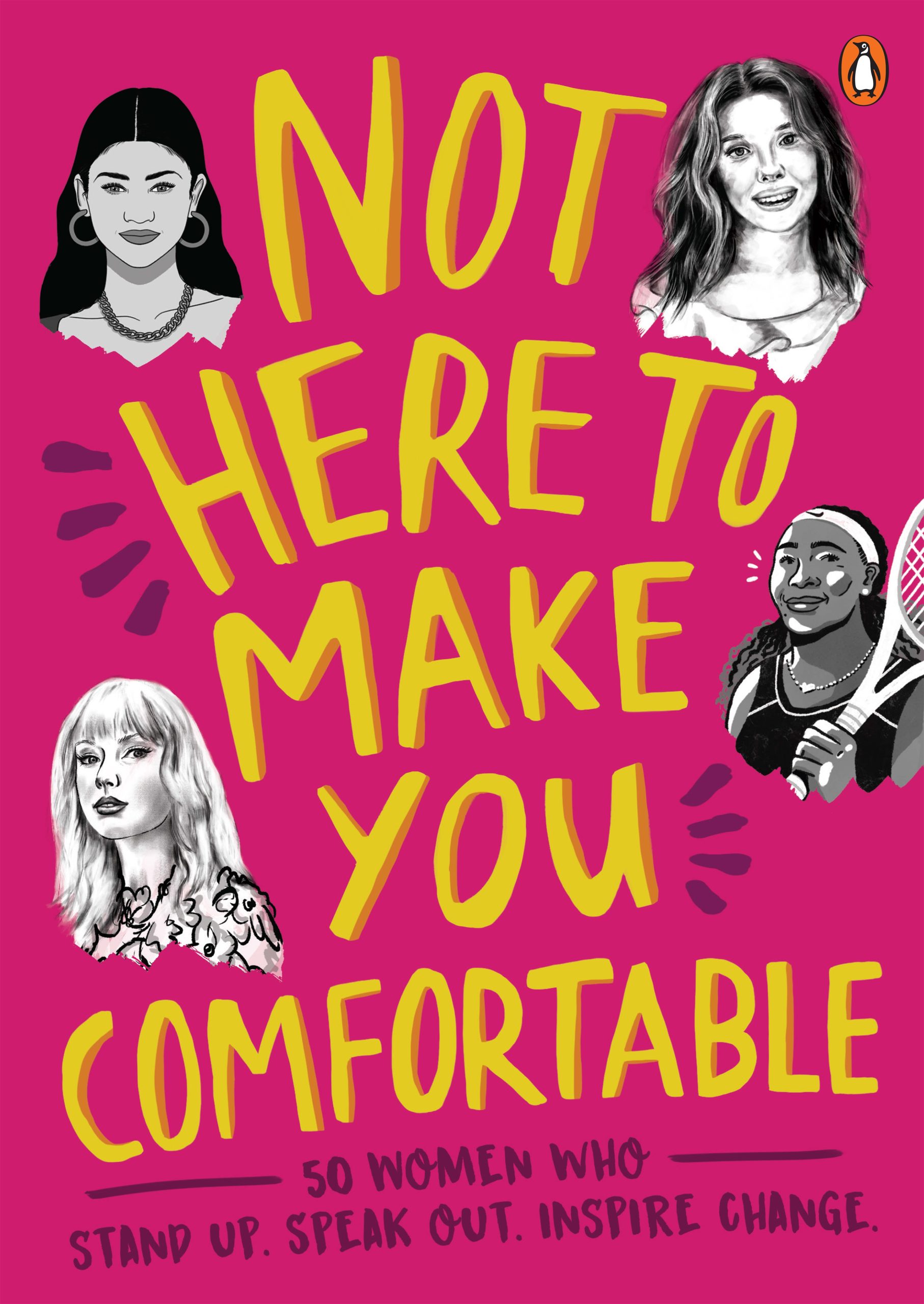 Not Here to Make You Comfortable
Reviewed by Lucille Rose
Not Here to Make You Comfortable, written by the women of Penguin Random House Australia, is a collection of fifty women's stories from across the globe. Ranging from the award-winning engineer, activist and author Yassmin Abdel-Magied to champion tennis player, Olympic gold medal winner and UNICEF ambassador Serena Williams, this book describes the ups and downs of women's lives and how they respond to sexism in our society.
Not Here to Make You Comfortable is a book that made me want to scream and cry. It made me want to jump up and down in joy because someone had finally, finally said it: Women are not here to smile for you, or look pretty, or water ourselves down so that we're more manageable. We're here to do whatever we want and do it well. This book tells the stories of inspirational women and how they changed the world, despite the layers of criticism, misogyny, sexualisation and hate they received.
As someone who usually drifts toward fiction, I was unsure about reading this. But when I did, I sat in awe of these women and the lives they lead. With the media controlled by men for men, we rarely see the stories of women other than a few celebrities here and there. That is why this book is so important; it is pure truth and breaks the barriers of the male media. The story I found most interesting was the one about famous comedian Hannah Gadsby. I'm often aggravated by the fact I can't find a single book, movie or show that doesn't make jokes at the expense of women.
But I can scarcely ever bring this up, even around those close to me, without being told I'm 'reading into it' or being an 'angry feminist'. Well, guess what? If someone is going to blatantly make fun of my entire gender, I'm allowed to be an angry feminist. Hannah had a similar view which she made clear in her comedy television show Nanette. I rate this book 5\5 stars and recommend it to anyone who can get their hands on it. I know biographies can be boring at times, so I think this book is best read when you need comfort and encouragement.