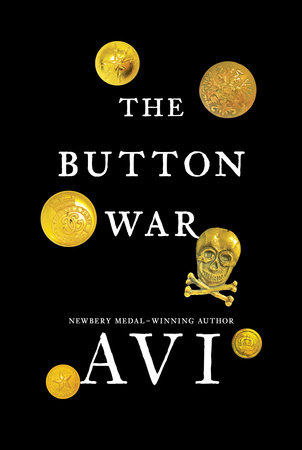 The Button War
Written by Avi
Reviewed by Mia Macrossan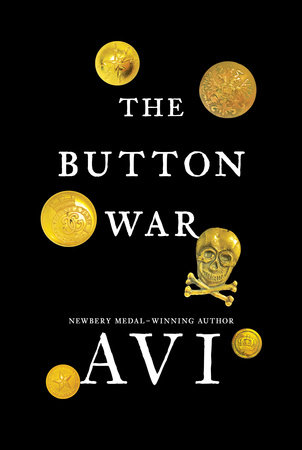 The Button War by the American writer and Newbery medalist Avi is is a biting indictment of the damage suffered by civilians during wartime. The story is set in a remote Polish village during World War 1. The village is occupied by Russian soldiers who lord it over the locals,  something accepted as a fact of life by the inhabitants.
The story, told by Patryk,  centres on a group of 12 yr old boys – all different but held together by their common age and the leadership of Jurek. Jurek sets a dare -who will get the best military button? You can't just ask for it you have to get it by other means and this leads the boys into danger. The competition becomes increasingly toxic as Jurek becomes obsessed with winning at any cost and changes the rules whenever he looks likely to lose.
Jurek is an orphan who lives in a shack with his sister. He is hopeless at school but is a daring audacious leader with a force of personality that entraps the boys into following his crazy dares. Time and time again Patryk determines to stop taking part in the silly contest, they are only buttons after all, but he finds himself participating because he can't stand the thought of Jurek winning. The Germans arrive and oust the Russians who retreat to the nearby forest. Then they set an ambush and the Russians return to a devastated village.
This is a story about a contest for a trivial object that has tragic consequences. It doesn't take much to draw the parallels about the greater contest that was WW1. Avi relentlessly ratchets up the tension in this character driven drama. The chilling ending leaves the reader awed by the power of the writing and the horror that was World War 1.
Candlewick Press 2018 Hardback $16.99 240 Pages  10-14 years | ISBN 9780763690533
An interview with Avi about his book.