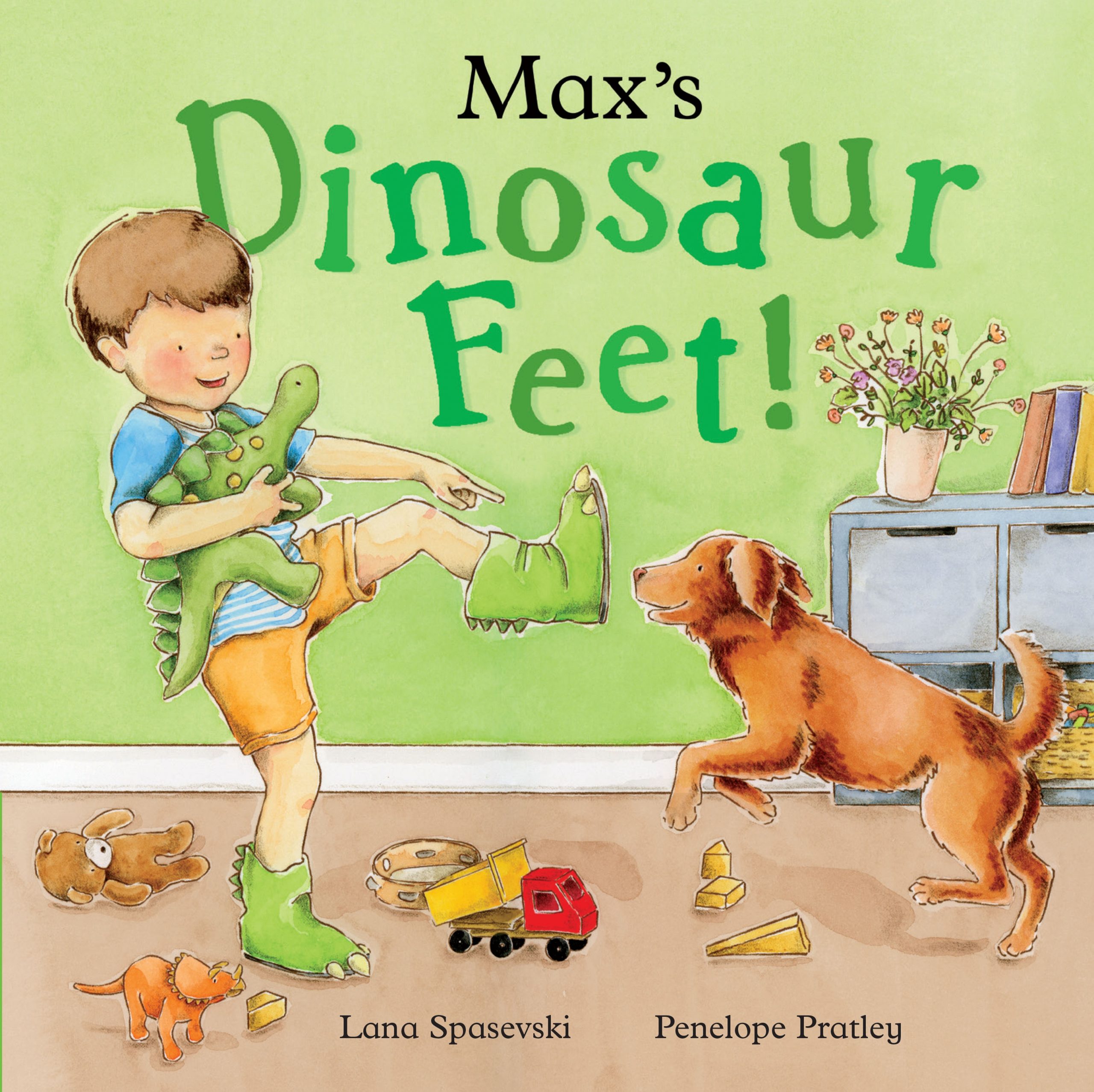 Max's Dinosaur Feet
by Lana Spasevski
illustrated by Penelope Pratley
Reviewed by Inda Ahmad Zabri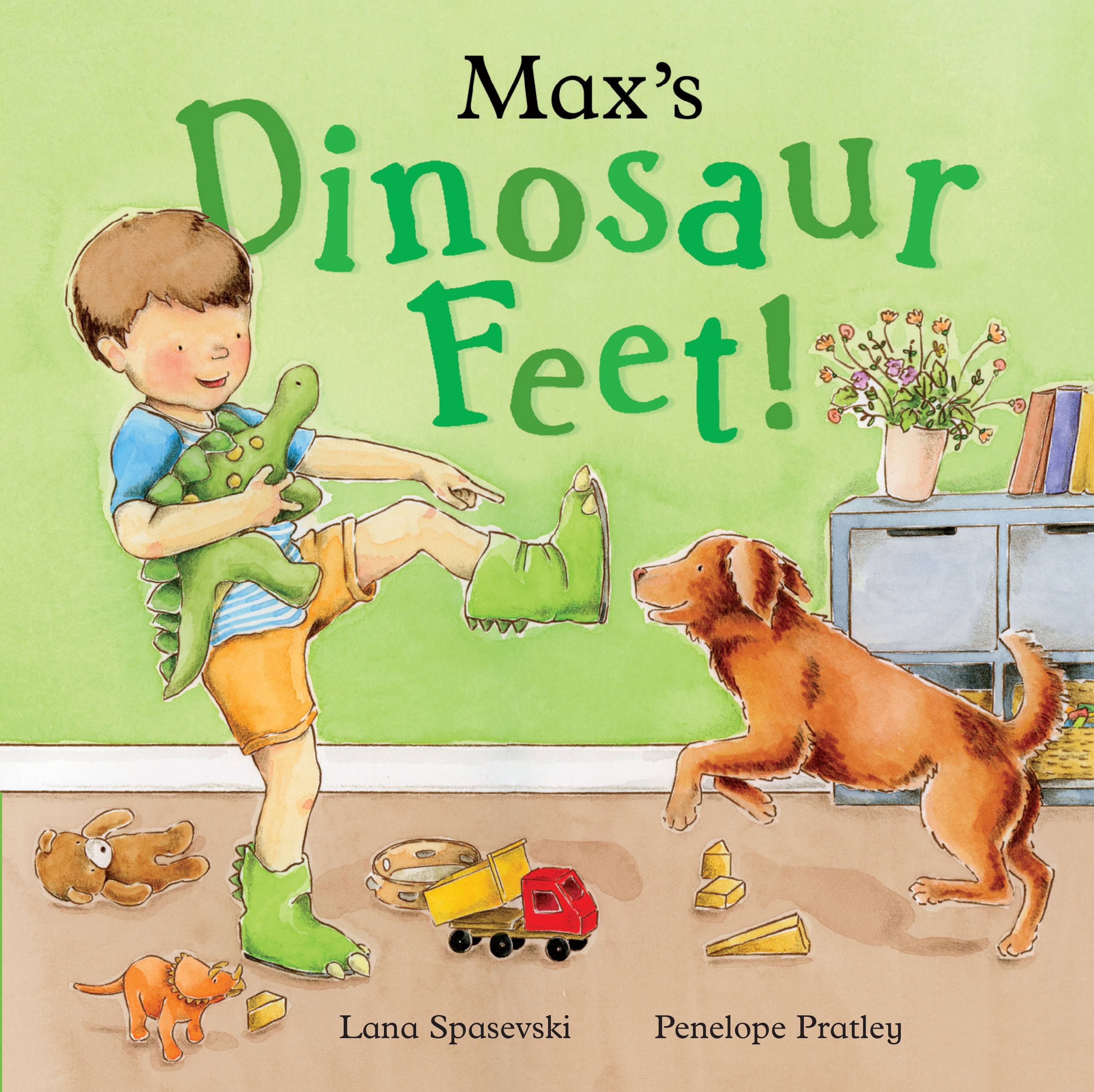 Max has a great idea. He pulls on a pair of dinosaur slippers and begins to charge around the living room. The stomping and smashing is bound to wake his baby sister Molly. Luckily, his mother lends him a way to avoid making too much noise while still staying in character: they pretend to walk on dinosaur eggshells softly, so that they won't crack.
The author and illustrator have done a great job in presenting a setting that children can instantly recognise: the comfort of Max's home and various family members adding their own ruckus. Dad coming in from a surf, Pop thumping along with a walking stick, his older sister with a ballet routine, and even Rufus the dog joins in.
These other riotous contributions are a clever way of saving Max from the fate of the naughty, noisy child. Just like the others, he is simply doing what he loves, but now has to be mindful in the presence of his slumbering baby sister. An additional sweet touch is the fact that Max is given the chance to provide a solution to his noisy family – he teaches them all to be quiet by walking on dinosaur eggshells.
I enjoyed the simple story line with different actions (in both pictures and sounds) that children can follow. There was plenty of breathing space, and a chance for children to wonder what might happen next. 
As we all know, sleeping babies inevitably wake up crying despite our best efforts. The story concludes with a gentle moment as Max comforts his baby sister and peace is restored.
A lovely choice for lively, dinosaur-loving children with a new sibling in their lives.
New Frontier Publishing 2019 Hardback Picture Book Age 3 – 6 $24.99 ISBN : 978-1-925594-63-8