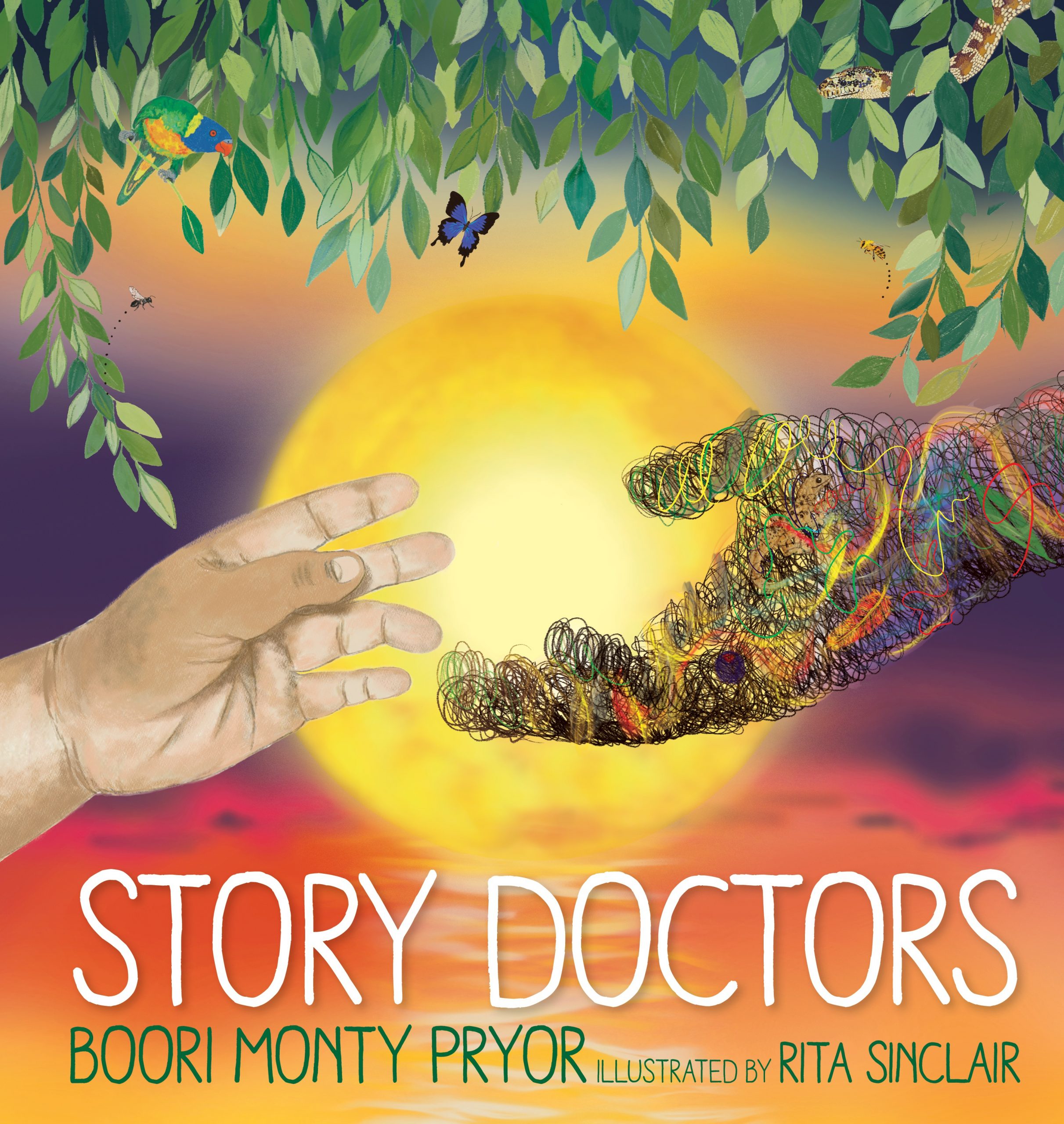 Story Doctors
Written by Boori Pryor
Illustrated by Rita Sinclair
Reviewed by Des. Crump
Boori Monty Pryor was born in Townsville, North Queensland. His father is from the Juru people of Cape Upstart from the Bowen region. His mother is a descendant of the Gurubana Moiety group from the Kunggandji Nation near Cairns. Boori has written many popular and well-known books, including My Girragundji, The Binna Binna Man, and Shake a Leg. Rita Sinclair was born in Mareeba and grew up in Townsville has brought the words to life in her stunning debut as an illustrator.
The rhyming text is rich and layered with wisdom and insights into a changing a world and its impact on people and country. Boori is a crafted storyteller and shares a message of healing and hope for the reader.
Rita Sinclair's illustrations help shape the story and her art is also multi-layered encouraging the reader to look beyond the words on the page.
Story Doctors is aimed at primary school readers and introduces them to the healing wonders of stories and storytelling. The depth and layers of meaning will generate lots of classroom discussions.