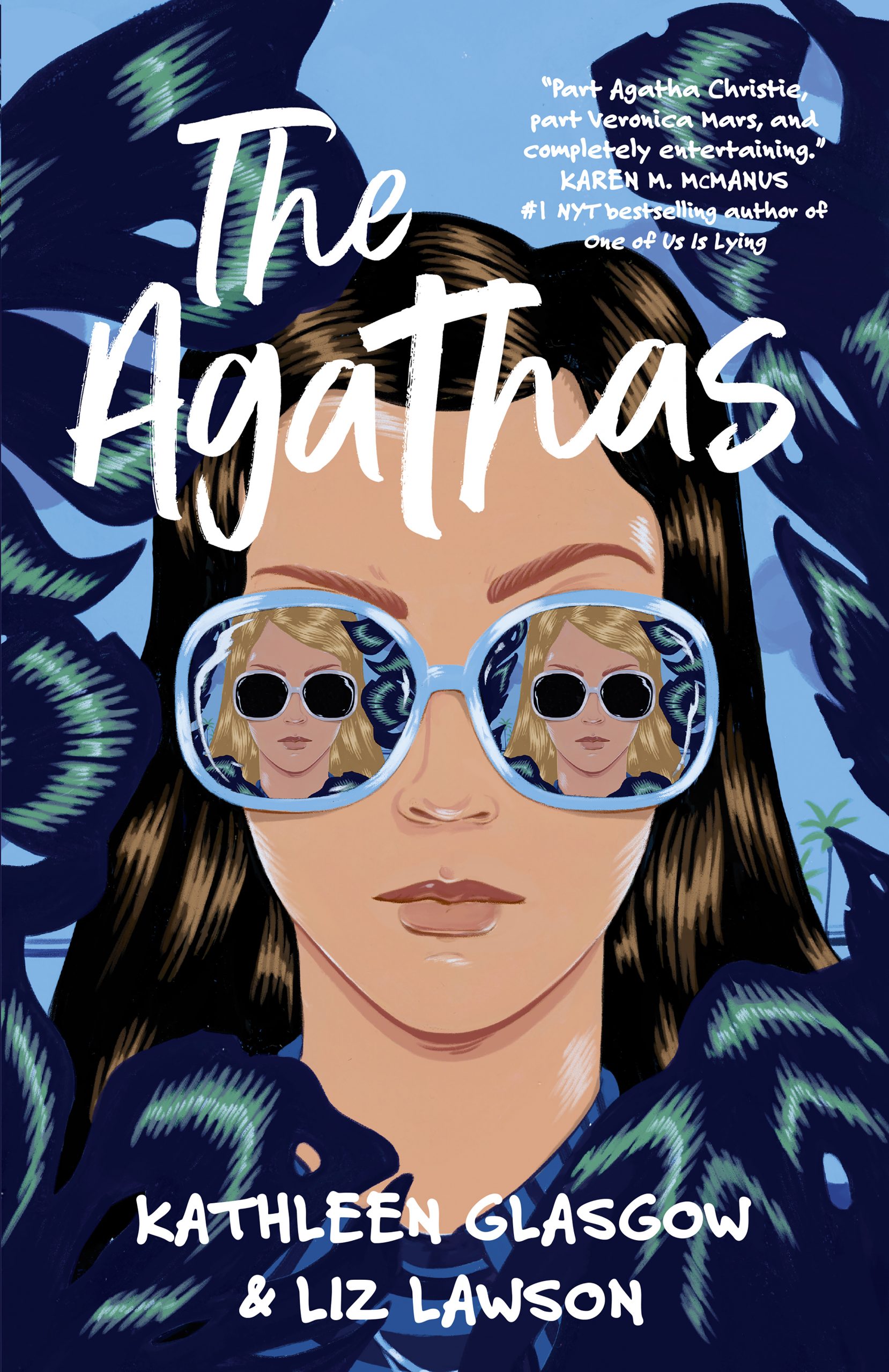 The Agathas
By Kathleen Glasgow and Liz Lawson
Reviewed by Caeleigh Hancock
In this YA thriller, American authors Kathleen Glasgow and Liz Lawson, who have previously separately published YA novels, have collaborated to create a who-dunnit with characters and plot twists that would do the book's namesake Agatha Christie proud.
Last year wealthy 17-year-old Castle Cove resident and high school student Alice Ogilvie disappeared.  Alice reappeared unharmed but now Alice's ex-best friend Brooke Donovan has disappeared, and suspicion has fallen on Brook's boyfriend Steve.  Alice knows Steve well, they used to date, and Alice can't believe that Steve could harm anyone, let alone Brook.
Bright and cash strapped Iris Adams goes to school with Alice and only agrees to become troubled Alice's tutor because she really needs the money.  The two teenagers couldn't be more different, but when Alice persuades Iris to help her solve the mystery of Brook's disappearance, they discover that they are a great sleuthing team.  With the help of Iris's babysitter turned lawyer and Iris's friends, the Zoners, Alice and Iris start to uncover the dark secrets of some of Castle Cove's residents.
The authors have created well rounded, strong and likeable characters in the two 'Agathas'. The book never strays far from being a fun mystery romp, but the characters are given depth and realism through touching on the serious issues pervading their lives.  Alice has money but grapples with loneliness, rejection and absent, emotionally neglectful parents.  Iris is well loved by her mother and has a strong circle of friends but is struggling to escape from violence.
This classic Agatha Christie murder mystery immediately engages the reader through its ever-thickening plot with its many twists and turns and red herrings. It's all great fun and a thoroughly entertaining read for older teenagers and adults.