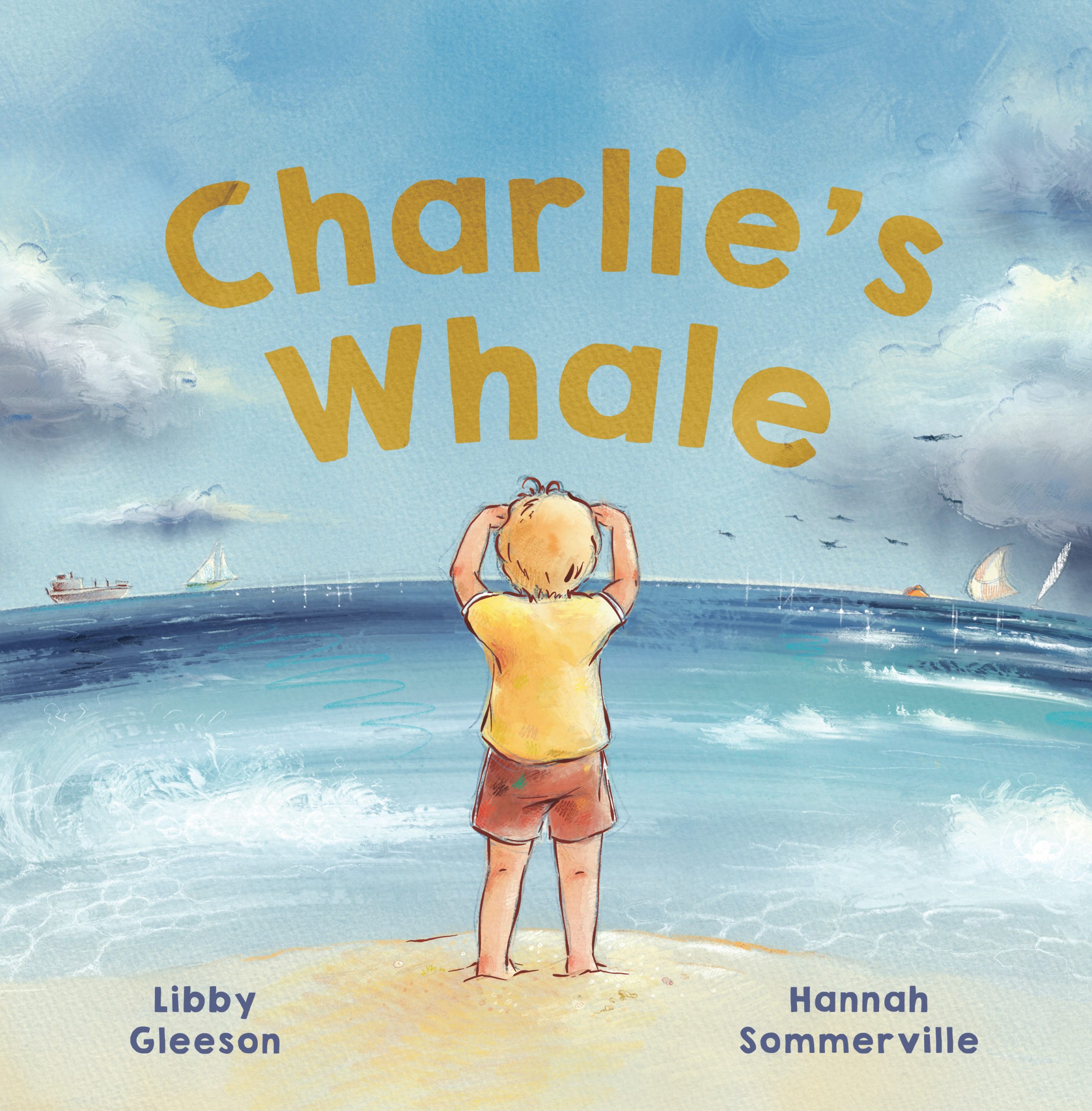 Charlie's Whale
By Libby Gleeson and Hannah Sommerville
Reviewed by Lara Cain Gray
Charlie's Whale is the latest release from multi award winning Australian author Libby Gleeson, brought to life by illustrator 

Hannah Sommervill

e with delicate seascapes and nuanced characterisation. The narrative focus is young Charlie, who loves whales and longs to see one in real life. It is a refreshingly subtle examination of resilience and tenacity, following Charlie's single-minded quest to achieve his dream.
Charlie and his family are lovers of the seaside. Charlie enjoys seeing the seashells and seahorses, crabs and crayfish, but he loves whales most of all. He reads about minke whales, orcas and belugas. He writes about them in his project book and decorates his room with oceanic imagery.
At the beach, while siblings scurry on sand, Charlie watches and waits. At the aquarium, he admires the creatures and colours, but it doesn't quite hit the spot. Gleeson's accomplished, compelling storytelling has the reader cheering for Charlie as he keeps hoping, until one day, on the horizon…and that's where the story ends!
The illustrations complement the sensory nature of the language, with aqua seas, golden sands and rosy sunsets. We find Charlie submerged in the deep blue when lost in his imagination, while crashing waves and teetering sand towers entertain other children.
The endpapers also move us from a series of Charlie's tentative whale sketches to a busy page of full colour realised whale pictures. This extends the opportunity for further reading: how many different whales can you spot? And which one of these whales do you think might be Charlie's whale?
This is a book that celebrates the common childhood tendency to concentrate on very specific interests. It rewards Charlie for his patience and positivity, without a didactic message about those qualities. At the same time, it honours the journey of discovery as much as the ultimate reward. In an era where we seek representation of neurodiversity in storytelling, this could also be read as a tribute to children who prefer quiet, focussed activities to noisy play.