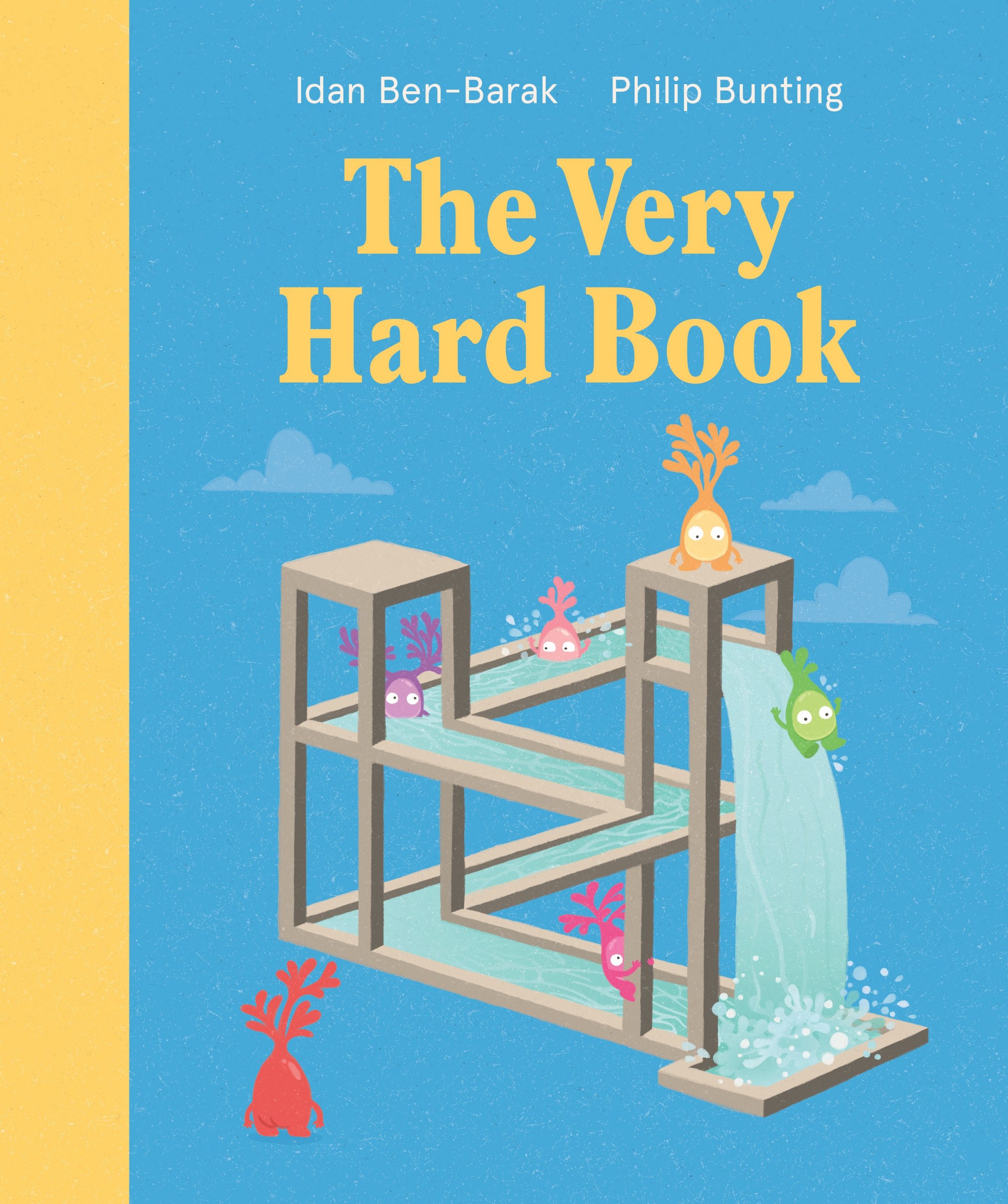 The Very Hard Book
By Idan Ben-Barak
Reviewed by Sandhya Parappukkaran 
The Very Hard Book is the second book collaboration by the compelling partnership of Idan Ben-Barak and Philip Bunting. This book explores big concepts such as meta-cognition and philosophy of the mind in a kid friendly way. Every page has interactive instructions that will stop you in your tracks. 'Wait, what?' you will ask, 'Is that even possible?'
These thought-provoking propositions invite you to ponder upon interesting topics such as The Liar's Paradox—where you encounter a sentence that contradicts itself, The Stroop Effect—where your mind is challenged to process conflicting messages, The Persistence of Memory—if you thought memorising things was hard, try forgetting things, and much more.
Don't let these complex names put you off! The book is presented in a fun way, with Bunting's classic artwork and comical characters perfectly complementing Ben-Barak's seemingly simple instructions set in large bold text. Each colourful spread and earnest wide-eyed characters with tree like structures sprouting from their heads is designed to arouse curiosity and tickle the brain. The concepts in this book can open way to discussions about creativity, critical thinking and self-regulation.
The Very Hard Book is recommended for ages 4 to 10. Allen & Unwin have prepared detailed teachers notes making the book suitable for use in classrooms as well. After reading this book your imagination may soar and possibly your mind sharpened into a heightened sense of self-awareness. But without a doubt, kids and adults alike will enjoy twisting and reining their thoughts while considering the notions presented in this book.
Teaching Resources