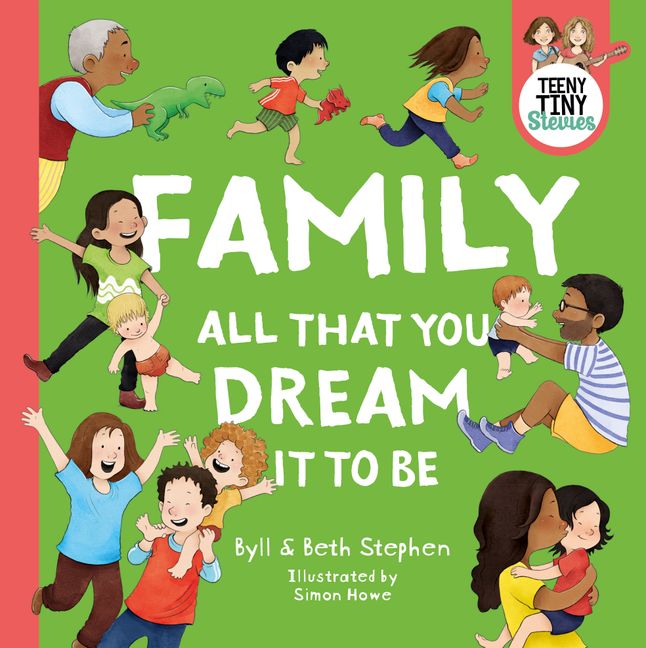 Family All That You Dream It To Be (Teeny Tiny Stevies)
By Byll & Beth Stephen
Illustrated by Simon Howe
Reviewed by Mia Macrossan
The Teeny Tiny Stevies have written many cheerful popular songs for children. This particular picture book is a reimagining of their song, Family (Love is Love).
 A girl and her mum set out for a bike ride through their neighbourhood. Through their eyes and the delightful illustrations of Simon Howe we see a rich and varied  picture of some possible combinations and permutations of families in Australia today.
Families we meet include a stay at home dad looking after his baby daughter while his wife is at work, a  family coping with the loss of their mum, and a couple whose own children have left home so they have fostered four children.
It shows an ideal world where people cope with change and loss through love of one another, and yes, it is something to dream for.
The book is a celebration of difference, acceptance and love of family and community.
Schools may find it useful for any study of the family as it shows so many different combinations and always in a positive way.