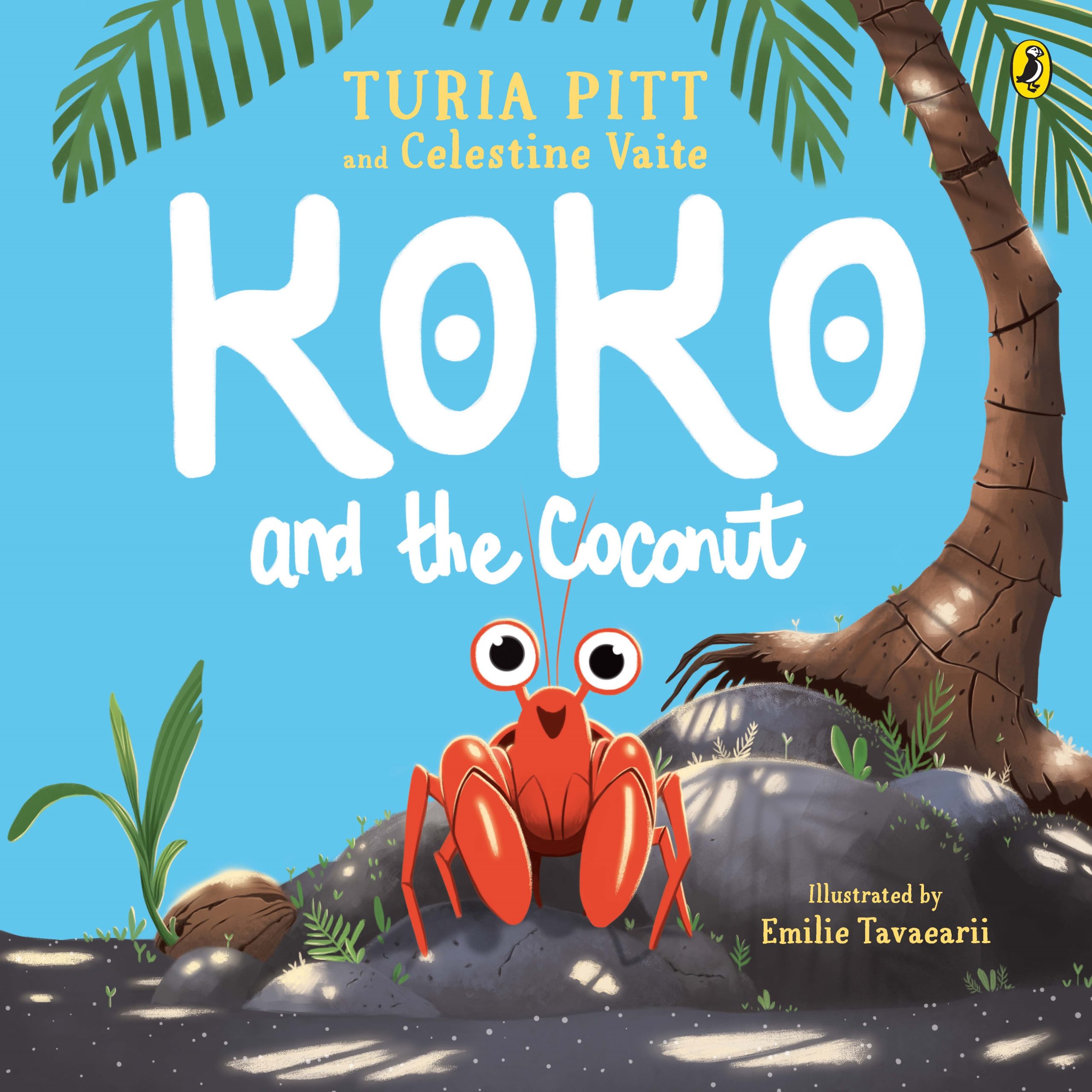 Koko and the Coconut
By Turia Pitt & Celestine Vaite
Illustrated by Emilie Tavaearii
Reviewed by Mia Macrossan
Caught in a grassfire while competing in a 100 km ultramarathon in 2011, Turia suffered full thickness burns to 65 per cent of her body but she survived to become an inspirational all rounder, an author, a two-time Ironman and a humanitarian for Interplast.  Here she has collaborated with her mother, Celestine Vaite, and the French/Tahitian illustrator Emilie to create her debut picture book about facing big challenges and celebrate their Tahitian heritage along the way.
Today is the big day when Koko must come out of his shell and start his life as a coconut crab. Cracking a coconut all by himself is part of growing up. He is very small, the tree is very tall but the coconut smells so good! After a mighty effort of concentration he gets his coconut but then he has to crack it open and that is not easy. Cheered on by some mates Koko makes a final determined effort and  breakfast is  served.
Gorgeous bright illustrations show Tahiti in all its lush splendour and give a delightful expressiveness to Koko. Let's be honest, it is not easy to imbue a crab with personality but Koko has it in spades.
This deceptively simple story is a cheerful example of how courage, determination and inspiration from your friends can help you achieve your goals, written by someone who knows all about that kind of stuff.