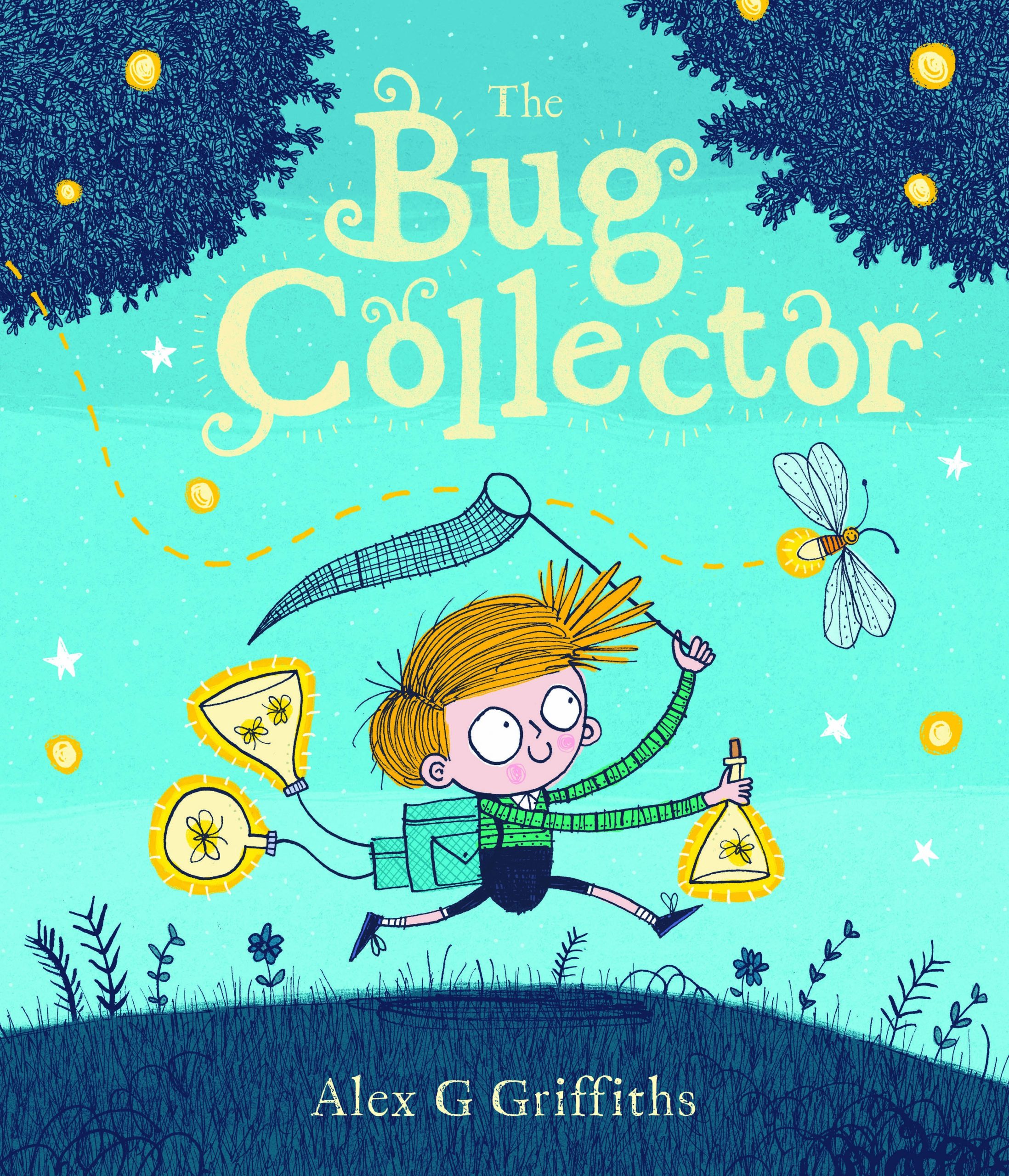 The Bug Collector
Written and illustrated by Alex G Griffiths
Reviewed by Sandy Driessens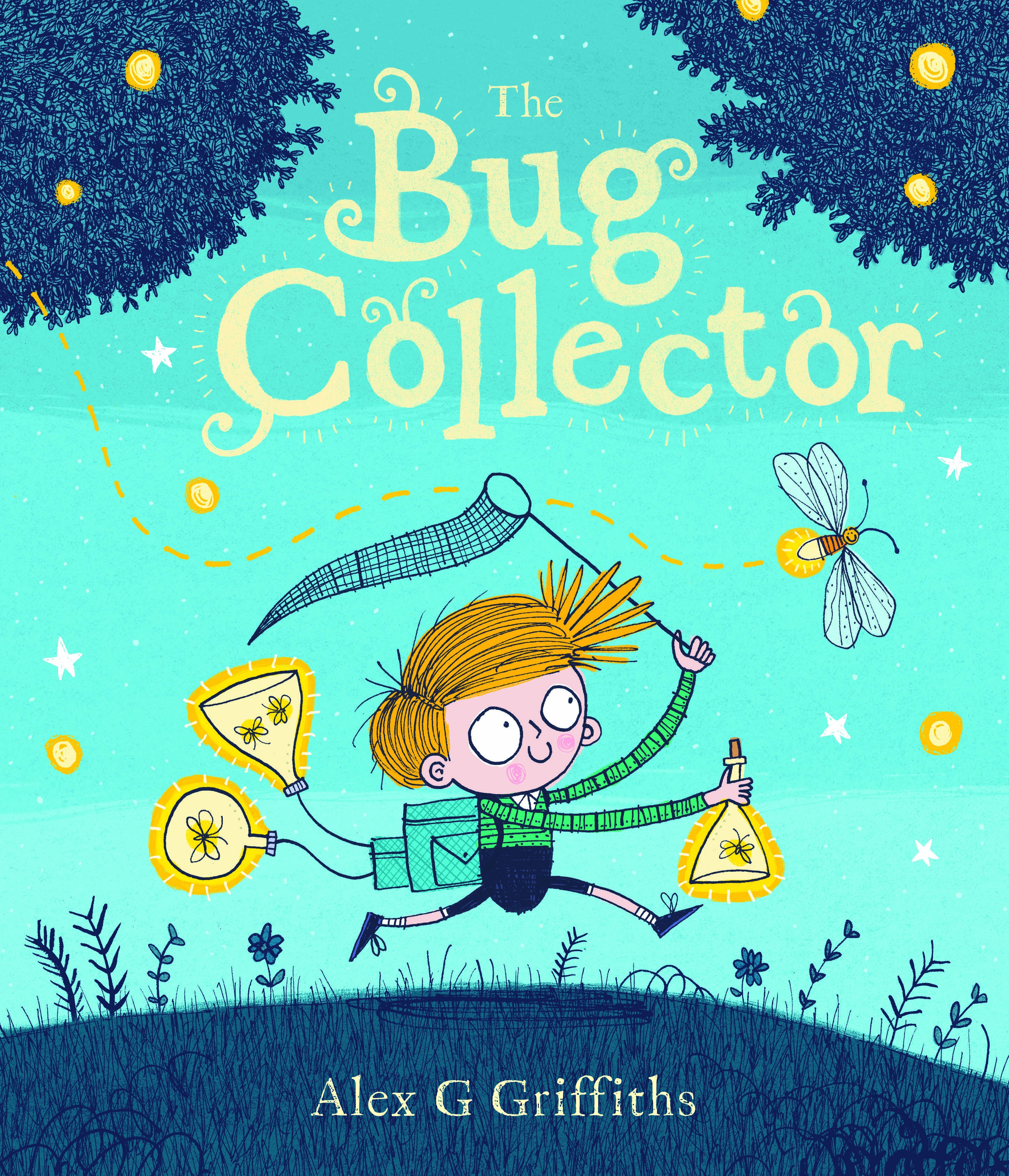 Sunday is George's favourite day of the week, because that's the day he goes on adventures with his Grandad.  On this particular Sunday, Grandad introduces George to the wonderful world of bugs. Inspired by the amazing display of bugs at the Museum of Wildlife, George decides to catch his own collection. It took skill and cunning to be a master bug catcher, but when Grandad finds out about his collection, he's not happy. What will George and his Granddad do so that they can still enjoy studying the wonder and importance of the bugs they love?
"The Bug Collector" is the first book that Alex G Griffiths, an English illustrator, has also written. His trademark black ink and wash illustrations have what he describes as a messy natural style. The simple cartoon style illustrations and text work well to create the emotions shared by the two characters. The  starry cover is sure to attract young readers and inside are many small details in the full-page spreads,  encouraging little ones to search and discover.
Suitable for Under 8s, this is an engaging book which explores the communication between Grandad and George and how they find a solution to their dilemma. It also discusses our relationship with bugs, especially those in our gardens, in an educational two-page spread.
A enjoyable read for an avid little bug collector.
New Frontier Publishing 2019  Picture Book Hardback $24.99 ISBN 978-1-925594-53-9