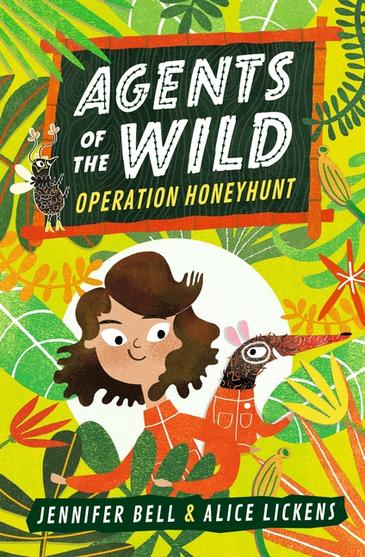 Agents of the Wild: Operation Honeyhunt
 by Jennifer Bell
illustrated by Alice Lickens
reviewed by Barbara Braxton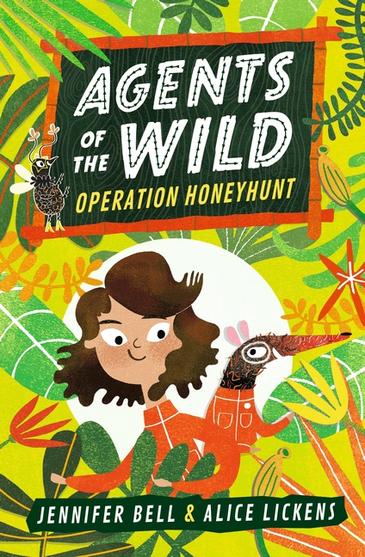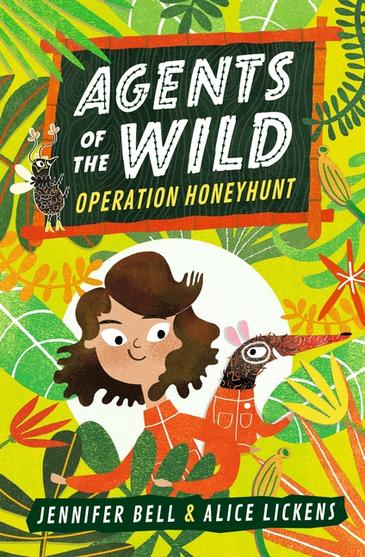 Daughter of world-famous botanists who were killed on a flower-collecting expedition in Australia, 8-year-old Agnes now lives with her uncle who doesn't understand her and certainly doesn't understand her need or demand for a pet.
Although she now lives in a flat on the 26th floor of an apartment block in a big grey city, she has her parents' love for the outdoors and being with the creatures in the local park is her favourite thing to do. So when she discovers a mysterious creature on her bed – one who informs her he is an elephant shrew, Rhynchocyn petersi,  Attie (short for "Attenborough") a field agent for SPEARS (the Society for the Protection of Endangered and Awesomely Rare Species), she has no idea of the adventures that lie ahead.
Operation Honeyhunt sends them to the Atlantic forest, on a mission to save an endangered, dance-loving bee named Elton. Will Agnes pass the test and become a full SPEARS agent?
This is a new series for newly independent readers who have an interest in the environment and its preservation, as they can put themselves in the story as they venture into foreign places on important missions.  Avid readers are always looking for new series while those who are more reluctant will appreciate the short chapters and many illustrations. Both will enjoy having a meaty, meaningful story to engross them as they transition from set basal readers to novels.
Walker Books 2020 Paperback $14.99 184 pp. Age 7+ ISBN  9781406388459
reprinted with permission