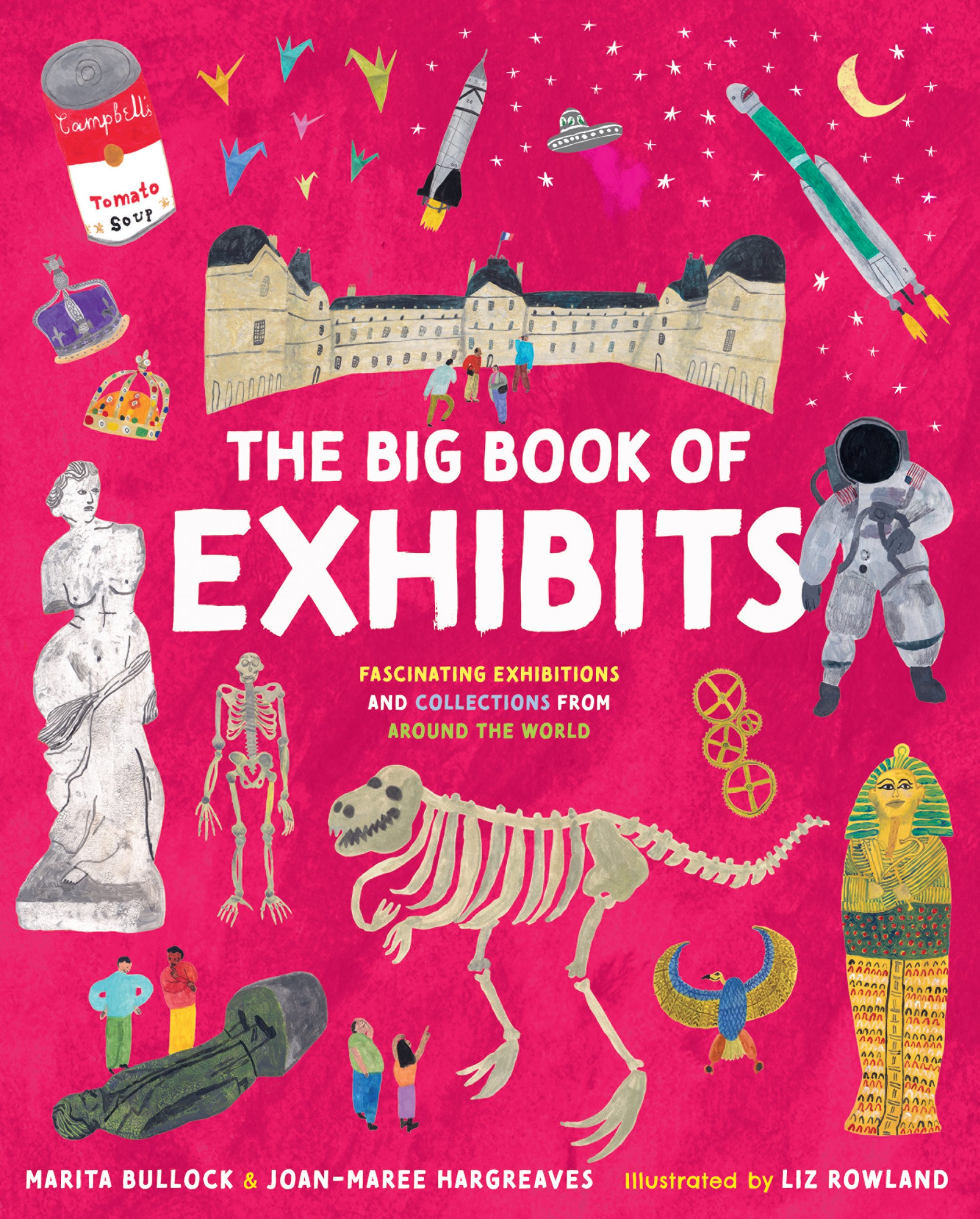 The Big Book of Exhibits
Written by Marita Bullock and Joan-Maree Hargreaves
Illustrated by Liz Rowland
Reviewed by Margarite Igras
This new work by this talented team is a beautiful and informative partner to their first book The Big Book of Festivals.
This hardback publication is loaded with information and illustrations of over 50 exhibits from around the world, with several in Australia.  From the oldest collection belonging to an ancient Iraqi princess, to the Louvre, the Curiosity Cabinets of explorers and scientists, the well-known Crystal Palace in London, and the Rocket Garden in Florida, to the world's largest collection of rare and endangered trees in The National Arboretum in Canberra. There are collections from the past to the present, in themes, in public and private spaces and even in outer space.
The table of contents invites the reader to select from the scientific, such as the Parasites Museum in Tokyo housing the world's largest tapeworm, to the strange  Disgusting Food Museum in Sweden, and Portrait of Humanity in Space; the cultural Underwear Museum in Belgium, and Dog Collar Museum in England; the historical, Stasi Museum in Berlin housing the gadgets and disguises once used to spy on East German citizens and the strange Museum of Broken Relationships in Croatia.
The text is small and abundant but is well supported by the large headings and subheading and the many illustrations set in the space surrounding the text.  Each double page spread is dedicated to a particular collection with interesting information and supported by the many hand-drawn and painted illustrations in gouache, watercolour, oils, and pastels.
Aimed at children in upper middle and lower secondary school, the book will certainly whet the appetite for further reading and exploration of world collections as well as attract travellers and the curious.