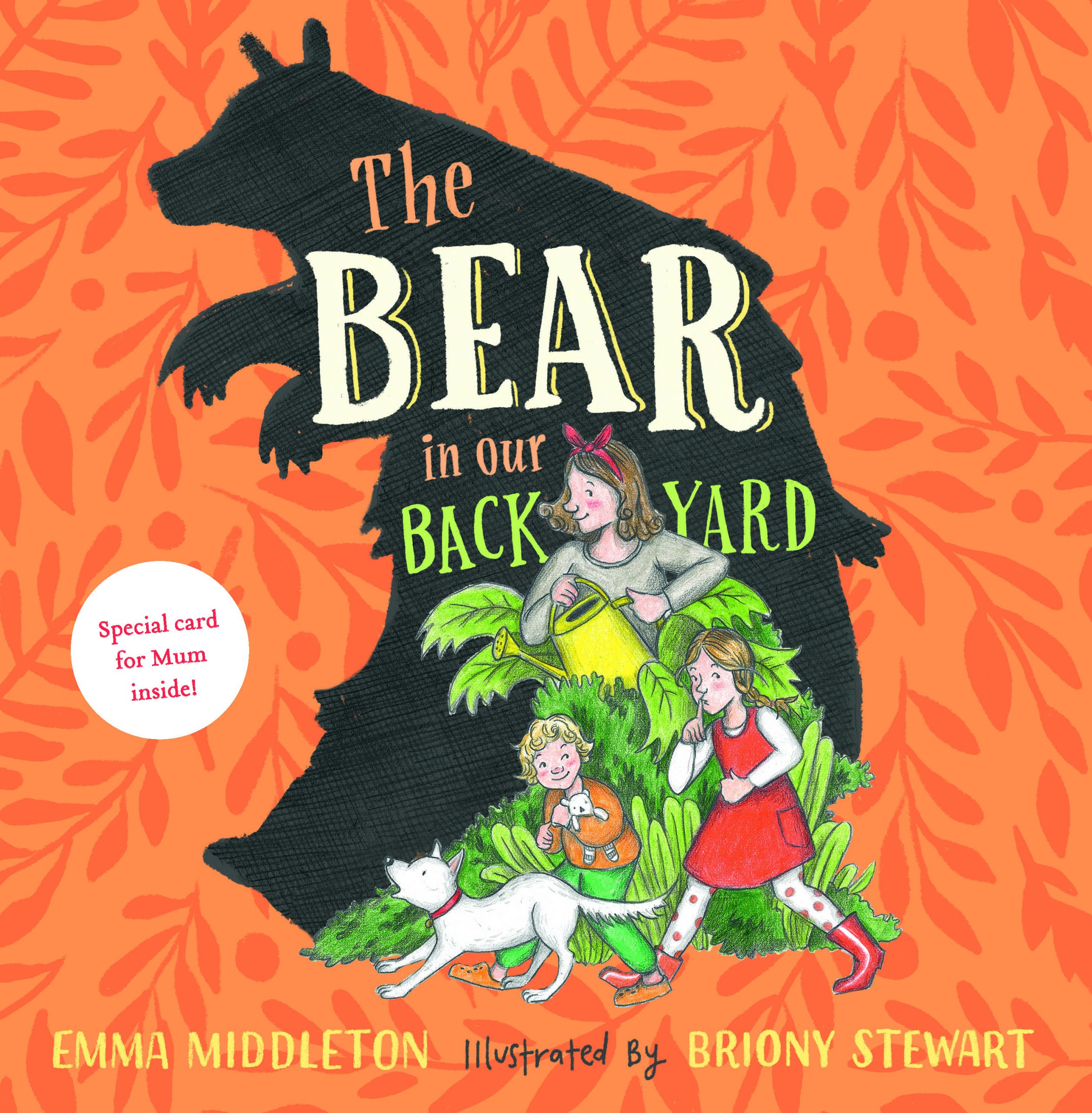 The Bear in our Backyard
by Emma Middleton
illustrated by Briony Stewart
Reviewed by Zewlan Moor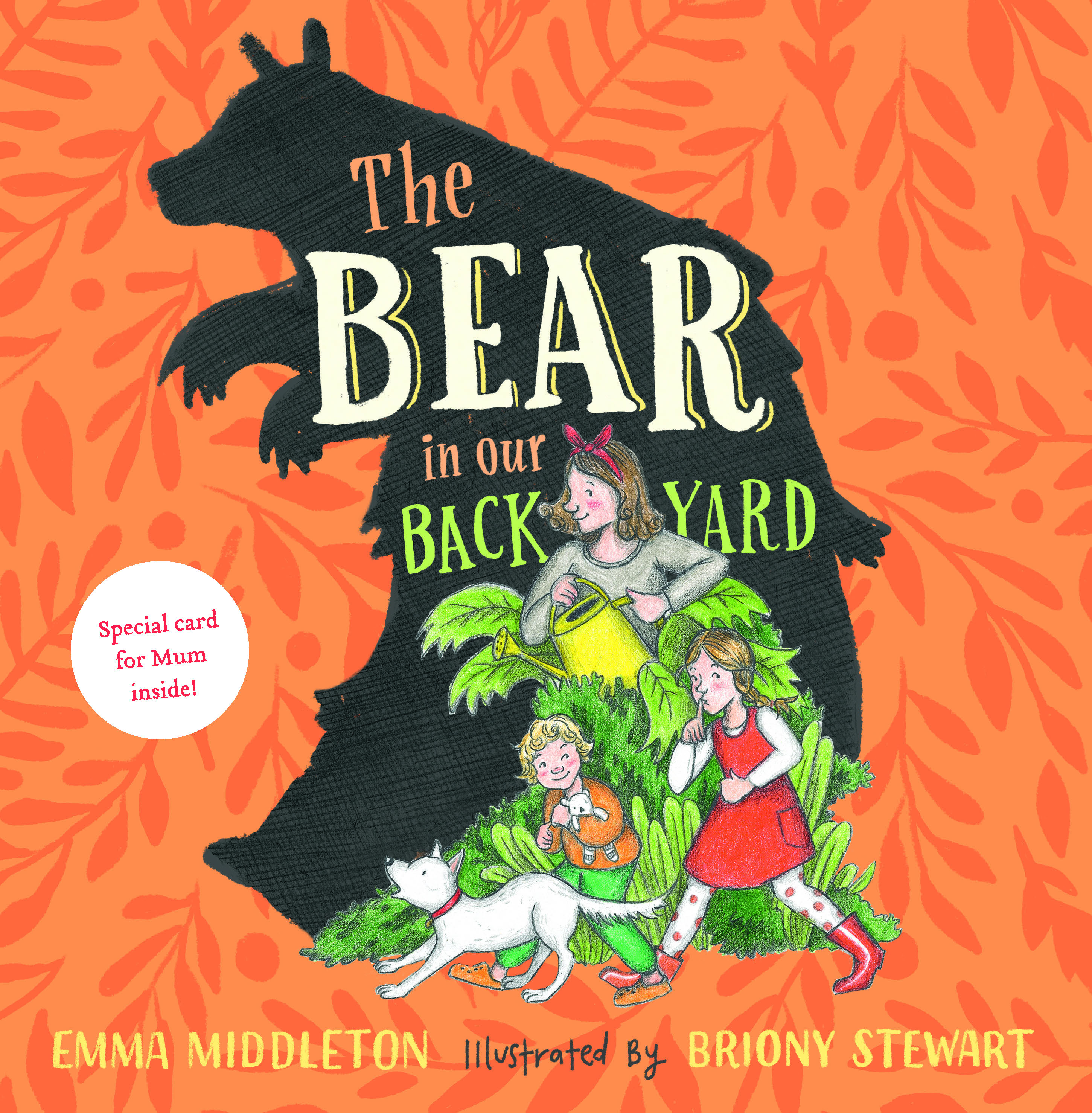 Spoiler alert. The Bear in our Backyard is a companion picture book to last year's popular The Lion in our Living Room. Whereas the lion was an imaginative version of their father, the bear in this book turns out to be the mother. Once again, this book is a delightful example of the interplay between text and illustrations in the picture book form.
The endpapers show bear-themed activities from around the house, from a honey pot to polar bear motifs on the skipping rope handle. These signify the games mum/bear plays with the children. From the first page, little details in the illustrations, such as the muddy gumboots on the mat, help the reader guess the bear's identity.
Mum is tired and sends the children out to play so she can rest. Children and tired mothers will relate to the warning: watch out! Bear might growl if she is woken from her rest. The children follow the bear's footprints and make a singularly suitable snack for a bear or pregnant peckish woman: Something sticky, gooey, irresistible and sweet. After her rest, bear is ready to play! And she is remarkably active for such a heavy bear.
The illustrations subtly signal the twist in the mystery. All through the book, the mother's belly is covered by her knitting or the washing basket. That night, the bear dons a yellow coat when she serves the children tea. On the next spread, the mother is shown in the same yellow coat, with her heavily pregnant belly showing.
Referring to her as Mummy Bear here highlights to the child reader that mum has been the fun-loving bear the whole time. By the time she walks out the door on her way to the hospital, her shadow looks exactly like a bear, with a stout tummy and ears made from a bandana. Furthermore, the children in the story predict that Bear's love is so strong and warm, that there will be enough to share when baby 'bear' comes along.
With its multi-layered text and illustrations, and a gift card on the back inside cover, The Bear in our Backyard would make a perfect gift for any child or an expectant mother.
Affirm Press 2018, 34 pages, hardback $24.99, ISBN: 978-1-925584-80-6